I don't know about you, but, to me, air pumps belong in the "handy but often overlooked" category of tools. Let's be real, it's not exactly what most of us would prioritize bringing along with us on any trip. And I'm saying this in the context of the best electric air pump already.
Whether you agree with me or not, it's high time we recognize their benefits. I've lost count of the numerous times these nifty contraptions have gotten me out of a tight knot and extra expense while on the road, especially when air mattresses, chairs, beach balls, rafts, and tires need blowing up. Some can even fit in your pocket and run on batteries.
Are you interested in trying them out? I've prepared this guide and review of 14 products I've owned in all my years of boating, camping, biking, and parenting just for you!
---
AGPTEK Air Pump
Easy to use
Longer cord
Lightweight
---
Intex 66633E
Affordable
Highly portable
Highly adaptable nozzles
---
BOOMPOW 8201
Lifetime warranty
Efficient performance
Sufficiently long cord
---
Best Electric Air Pump Reviews
1. AGPTEK Portable Electric Air Pump
This electric air pump tells you what to expect from it and delivers nothing less.
This pump weighs like a feather compared to others I've lugged around. Sure, that may be a bit of an exaggeration. Even so, I struggle to name other products that I could easily carry from one spot to another without breaking a sweat.
It's a no-nonsense inflator that saves you loads of time because it does the job from start to finish once you set it up. For example, it doesn't take longer than 10 minutes to blow up two standard-sized kayaks. It even smoothly inflates a twin-bed size mattress that some air pump I've tried struggled quite a bit with.
I appreciate the inclusion of more than one cord. One's adequately long that it spares you from the usual hassle of the plug coming off while you're using it. Moreover, the three nozzles guarantee it can work with most items you, besides the ones it clarifies it doesn't support.
Its power hovers at the just-adequate level to me. I like that it has proven capability by consistently blowing up our largish swimming pool when the warmer seasons arrive. I can say the same for my kayaks.
However, I've owned better air pumps that make it pale in comparison, as far as that facet is concerned. I won't list that as a con, but I do have to note that it costs a few bucks more than others. Also, I wish it can work with my car and bikes' tires, too, but that's understandably a rarity among electric pumps.
What We Like
Lightweight and portable
Easy to use
Comes with a longer cord
Great deflating capability
Supports plenty of inflatables
This electronic air pump anticipates your needs and proves its versatility and reliability in no time.
2. Intex 66633E Electric Air Pump
Light both on weight and on the wallet, Intex's electric air pump packs power and can inflate almost anything that can be filled with air in seconds.
Most electric air pumps tend to weigh heavier than their manual counterparts. This is a small electric air pump that's battery-operated, making up for its short cord. Its battery life may not be too extensive, but it's enough to get the job done when inflating a small kayak or relatively large tires and mattresses. I can attest that it can fully inflate K1 kayaks for around 7 minutes.
I look at versatility when weighing my options. This one is a blessing in that regard because I've been looking for an all-around air pump that can blow up my raft and car tires. Furthermore, it can inflate my kids' toy balls and balloons or my wife's favorite mattress. So every time I go boating, I bring it along with me, at least, if it's available.
I like that the three included nozzles can fit almost anything inflatable, so I didn't have to buy extra attachments or the like. That being said, it's not much of an A-grade performer when deflating a few things, my kayak included. I get that it's not really that big of a deal but I think it could be better, as it will save me time.
It's loud, too, as noisy as your average vacuum cleaner. However, besides that and the battery life, it fulfills everything you can expect from a great electric air pump.
What We Like
Highly portable
Can blow up anything inflatable
Affordable
Highly adaptable nozzles
What We Don't Like
Loud operation
May not deflate certain things well
This unit beats plenty of electric air pumps for inflatables with its overall convenience and affordability.
3. BOOMPOW 8201 Electric Air Pump
BOOMPOW's electric air pump is another option that gives a lot of bang for your buck. Its 130W power inflates small and mid-sized mattresses without much delay. Expect efficiency from the get-go.
By efficient, I mean it gets most small and medium inflatables fully blown up without taking up too much power. Great if you're meticulous with your gadgets' power consumption. Otherwise, you can always go for the 300W or 600W version, the latter of which my brother happens to own, and I've used it to blow up my bigger kayaks.
The more than 5-foot cord gets a huge thumb's up from me. This means I don't need to use an extension anymore, which is one main reason why I bought this. The other fact is that it comes with a lifetime warranty, which isn't exactly a common perk in electric air pumps.
It claims to fill up a king or queen-size mattress in minutes. Well, I tested that out, and it wasn't able to fully inflate my king-size mattress within its 10-minute limit. I attribute this to the low psi, but still, it got the job done. Good thing I'm a patient guy because it takes as much time to deflate things.
While the brand claims to have improved the heat emission, thereby ensuring higher durability, I think its 10-minute operation limit before overheating still seems inadequate. This limits it to minor inflating jobs at the most. Considering others that can last longer and belong to the same price range, that's a glaring downside.
What We Like
Efficient performance and energy-saving
Ideal for light inflating and deflating
Sufficiently long cord
Great value for money
Lifetime warranty
This one is less of an all-purpose air pump and more of a casual inflator. However, its reliability allows it to take that necessary step from being average to above-average.
4. Coleman 2000017848-Parent Electric Air Pump
Coleman proves yet again that it's a brand you can rely on for your outdoor endeavors. In this case, it's not the usual cooler but a portable, rechargeable pump that can quickly inflate and deflate mattresses, rafts, and kayaks without plugging it.
Four variations of this pump exist. I own the rechargeable one, and I'll just say that I got everything I expected from it. It doesn't take more than 5 minutes to get our floaties and medium kayaks in the water, and it takes just as much time to deflate them with no extra effort needed from me.
You only need to use the right nozzle then lock it in place. Afterward, just turn it on, then wait for it to fully inflate and deflate your chosen mattress, raft, and even a backyard pool. Those are the usual things I blow up with it since I use it mainly as a for-camping air pump.
The battery lasts for a long time, considering I normally still have enough power after blowing up four rafts and a family mattress. That more than makes up for the slow charging time that typically requires an overnight charge.
It's not heavy at all and is obviously designed for easy portability. Again, I'm only referring to the rechargeable version when saying this. For the price I got and its marginal disadvantages, I consider it a top-tier air pump.
What We Like
Comes with a rechargeable version
No-nonsense usage
Quick inflating and deflating
Long battery life
Well worth the money
What We Don't Like
Needs to be charged overnight
This product could fit the fastest electric air pump title with its deflating and inflating abilities in mind.
5. Mosiqueen Electric Air Pump
Its lack of size only spells good things for portability and storage. Add to this its impressive, quiet performance, along with its price tag that's easy on the wallet, and you get a ready standout.
What got my attention when I came across this pump was that it comes with both an AC and DC outlet and a high psi of 1.2. This is a rare combination and is a good sign that I'm getting something more versatile that can get my medium and large inflatable boats filled faster. True enough, that's what I consistently get from this dynamic and noise-free inflator.
It's tiny, to the point that it leaves you wondering where all its power is coming from. On the other hand, the size makes it ideal for camping or any trip where you can only have so much space for the stuff you can bring along. It doesn't hurt that it lets you use three nozzles to adapt to most inflatables.
It also lasts 5 minutes more than the usual 15 minutes recommended for most inflators' continuous use. That may seem like a minor deal, but that's another aspect that tells you how heavy-duty this product is. Those extra minutes could mean the difference between waiting for 30 minutes or an hour or more of cooldown time just to get something or a group of inflatables fully filled with air.
It's comparatively more affordable than other brands. With all its features and perks in my mind, I think it's a steal. I literally can't find any notable flaws other than, perhaps, it would be perfect if it had a longer cord or comes with a chargeable battery. Not that I'm complaining about what it came with.[
What We Like
Comes with a plug that supports AC and DC
Quiet operation
Cheaper than most
Small and saves space
What We Don't Like
Could use a longer cord or a chargeable battery
You'd have to look at the specifics and tiny details to see why this air pump stands out. If you'd settle for nothing less, then it's high time you start appraising this air pump yourself.
6. KERUITA 303 Electric Air Pump
This electric air pump's sleek looks don't lie. It exudes power and quality, and you get nothing less than that almost miraculously considering its bargain-basement price tag.
The pump's rating of 1.2 psi is remarkably high, so I wasn't surprised when it managed to deliver the two to three minutes of inflation time for queen mattresses. It also did easy work on my 15-foot kaboat, which got to full size in less than 10 minutes. At best, it gets anything small or mid-sized inflatables filled up in less than 5 minutes on average.
Deflation is just as notable, though I think it inflates quicker. Given the limited number of times I've used it, I can't say for sure. Nonetheless, I can safely say my experience with it has been mainly satisfactory.
The five nozzles it comes with not only ups its adaptability to various inflatables, but their larger than normal sizes do well to boost overall performance, too. Moreover, noiseless operation remains a welcome bonus, and this product shines in that. However, since it's such a quick worker, it's a quality that gets overshadowed easily.
One other thing that deserves praise is the flexible hose. It's not hard to maneuver at all, even when extended to its limit. It complements the lightweight build of the tool overall and, in turn, boosts convenience wherever I happen to use it.
As for complaints, it gets too hot for my comfort. I sometimes wonder how it manages to not just shut down suddenly because of the extra heat it packs while working. I'm not sure whether this would take a toll on durability. After 6 months of irregular use, mine still holds up well.
What We Like
Superior inflating and deflating performance
Comes with five different nozzles
Quiet operation
Flexible hose
Lightweight
This pump exhibits a combination of advantages you seldom get in these kinds of machines. So that I think makes it one-of-a-kind in a very positive, practical sense.
7. VANNPOOY 50W Electronic Electric Air Pump
Quiet pumps don't necessarily mean less power. Nor does inflation all have to be about speed. Sometimes, all you need is a portable product that can get the work done in a reasonable amount of time. VANNPOOY's offering fits the bill in that regard.
Despite the low psi rating, its adapters still support AC/DC outlets. More so, it quietly blows a good amount of air with its three different-sized nozzles every time. I once hooked this up to my car's battery and while it took 30 minutes to blow up my 15-foot boat completely. That's a remarkable feat from a lightweight and portable tool like this.
It fits in your hands and pockets. That allows it to tick the made-for-outdoor checkbox from the outset. Yes, it might not come with a rechargeable battery, but it provides you with the right adapters to smoothly overcome that hurdle.
I've tried pumps that cost ten times this product's price. I can safely say this is on par with some of them, performance-wise. It might not be the best choice as an electric air pump for car tires, but it exceeds your expectations in more ways than one.
This is the first air pump whose nozzle design I'd wish the brand would improve a little. Regardless of the size I use, they don't penetrate as well as I'd like, especially when I'm using them on an air mattress. I feel it's interfering with the airflow, thereby holding back its already superb overall performance. Anyway, I just hold it in deeper whenever I feel it's not tucked in the right.
What We Like
Highly portable
Good flow rate despite low psi rating
Adapters support both AC and DC outlets
Minimal noise
Inexpensive
What We Don't Like
Nozzles could use an improvement
Do you want a silent, reliable inflator you won't mind carrying around in your pocket? By and by, you'll find this low-cost air pump to be more than enough for that purpose.
8. Tuomico Electric Air Pump
Tuomico's new high-pressure electric air pump focuses on larger inflatables. While it readily associates itself with beach items and tents, it's actually a good all-around pump.
This electric air pump is another one of the fairly recent, up-and-coming products in this list. I chose it because I needed a higher-pressure pump for my bigger rafts and other sizable inflatable boats. I believe it works best for these inflatables alone because of the stronger pressure and the fact that you need to set the right psi levels before starting. It's easy to use, though, thanks to the buttons and indicator.
I can't say anything about its performance on paddle boards since I don't own one. But when using it on mattresses, I advise you to be extra mindful of the psi levels since, again, it's a high-pressure pump.
I prefer to set it at its lowest setting when blowing up anything that would work better with a low-pressure electric pump. With that considered, I'm glad it has an auto-off feature to ensure safety.
By and large, it takes around 8 minutes to reach 15 psi, which is acceptable. With the right modifications and custom nozzle, I think it will work with tires, but I guess it's better to buy an electric air pump for bike tires instead.
This is the sole brand whose customer service I wish to highlight. My order arrived with a few nozzles missing. I contacted the company immediately on their Facebook page, and they had the parts delivered to me at no cost!
As for cons, it could do without the added noise. I understand that it's less than 80 decibels but I can easily compare it to others I've owned, and it's ultimately a bit of a disappointment in that department.
What We Like
Great inflator for large boats
Easy to use
Excellent customer service
Auto-off feature
Great value for money
Its limited scope may, one or another, be this product's weakness. Even so, if you want a reliable electric air pump for an inflatable boat, I can't think of a better recommendation.
9. Yimusen Electric Air Pump
This versatile and lightweight pump is made for both home and outdoor use. Its impressive inflation speed asserts the kind of power that corded varieties can deliver.
I'm quite sure of this since it has given my battery-operated machines a run for their money. I find it hard to be biased toward my portable pumps if one of their counterparts can fill a twin air mattress in less than two minutes. If you can name another brand that can achieve that feat consistently, then I rest my case.
I love that it practically tells you that you should be bringing it along with you on your next trip by coming with its car power adapter. That's a plus compared to battery-operated varieties. Even though they don't need a power source, they ultimately deliver inflating that falls flat and would require some help from you to finish the job before long.
It's compact and lightweight, too, so it's not exactly an item that you'd think twice to take camping with. I've used this to inflate chairs, pools of various sizes, and 6 to 10-foot rafts, and I never had to wait more than 5 to 8 minutes to enjoy them.
Like other pumps with a relatively short operation time limit, this one disappoints with its 10-minute limitation. Nonetheless, I can argue that it makes up for this with its quick inflation ability. It also doesn't really need to be charged and you don't have to worry about finding a power source while outdoors thanks to the car adapter.
What We Like
Impressive inflating speed
Made for home and outdoor use
Compact and saves space
Comes with a car power adapter
What We Don't Like
Only limited to 10-minute usage before cool down is required
]Versatile, space-saving, and adequately powerful, this trio of qualities always makes a winning combination in electric air pumps.
10. RUNACC Electric Air Pump
I've only used this air pump for less than 2 months. So why is it included here? It packs a punch in spite of its size and has some nice tech to complement it.
This product attracted me with its relative "newness", particularly the techy bells and whistles that came with it. It's rechargeable through a USB, which is always better than an adapter. It even incorporates a battery life indicator, so you won't have to play the guessing game or worry about overheating.
I like that it's powerful despite being rechargeable. I admit that I still had a lingering negative bias toward rechargeable pumps before I bought this. I'm glad it proved me wrong. It's not exactly as cheap as certain corded products I own that can match its performance.
I experienced the sheer convenience it brings to anyone who needs to inflate a boat, for example, on-site. I didn't have to drag my inflated raft toward the shore when we took one memorable trip to Lake Perris. Instead, I pumped it full of air right on the shore, and the kids and I were in the water in a breeze.
Interestingly, I can say it's able to function as a tire inflator because I've used this to blow up my Schwinn bike's tires. Sure, it took a while to fill up, around 20 minutes at most. I'll take that any day over other electric air pumps that limit themselves to light-duty jobs.
While a bit expensive, it delivers quality and tough, un-janky build and materials used only prove it's made to last. This is one product I'm sure I got my money's worth.
What We Like
Lightweight and highly portable
Very compact
A few nice tech inclusions
May work for bike tires
Durable construction
This rechargeable pump is a cut above the rest due to its excellent design. It proves there's still a lot to look forward to in technologies used on electric pumps and the novel advantages they impart.
11. econoLED Electric Air Pump
Given this pump's dirt-cheap price tag yet consistent solid performance, I can safely say it's the real deal in this list.
My sister is actually the one who owns this air pump. She has let me use it a handful of times already, even though it's only been in her possession for a few months. Ultimately, it's the sheer value for money that earned it a spot on this list.
It makes a trusty partner when the kids throw tantrums because the pool isn't pumped with air yet or other small-stuff inflating endeavors. I've successfully set up an outdoor pool home and a tent once when we went camping in Yosemite with this little fellow. Again, for the price, I didn't expect it to be such a powerful blower.
My sister told me she blew up her 16-foot kayak with it. I think it's not entirely implausible. One of the three nozzles has a relatively large opening that can accommodate a higher air flow, after all.
I haven't tested the deflating capability that much. Nonetheless, in all the times I've used it for that purpose, it performed decently. Nothing to complain about on the whole.
Lastly, I love the USB adapters as the pump comes with one that works with most cars. So naturally, that's a superb outdoor perk.
That being said, considering the price, I'm not too sure whether it will last for a long time. It doesn't feel flimsy at all, though, and thick enough for me.
What We Like
Great inflating performance
Can handle larger inflatables
USB adapter
Excellent value for money
Strapped for cash? I can't recommend a better and high-quality option than this gem of a pump.
12. Newtion Electric Air Pump
Newtion's electric pump fills most applicable inflatables, namely boats and mattresses, in record time. It's easy to use, highly portable and it is versatile thanks to four unique nozzles.
I like how this pump lives up to its explosive design. It's the fastest inflator in this list, considering I've filled up both sides of a pontoon boat with this in a minute and a half. For most queen-sized air mattresses, the average time is 4 minutes. That's tough to beat even by some of the top-tier products here.
There's no need to set psi levels, so that's a ready checkmark on ease-of-use. I've played around with the four nozzles and can confirm that it works well for bed sheets, most inflatable pools, boats like pontoons and banana boats, sofas, and chairs.
It might give the impression of extra heft and size with how it looks, but it's actually very easy to carry around with you. The cord is adequately long, and I can confirm that it spans more than 6 feet. Furthermore, the hose is very flexible given its extendable design.
It doesn't take long to deflate anything it inflates as well. Based on my general experience, it takes as long to get air out as it does blowing it in. It's quite silent but not nearly as quiet as I like my indoor pumps to be. My main gripe is that I've had numerous occasions now when it got hot pretty quickly despite the claim that it can handle 30 minutes of continuous use.
What We Like
Fastest inflator in this list
Good deflator
Versatile and easy to use
Portable
Long cord and flexible hose
If speed is what you dig in a pump, this blower might be what's missing in your life.
13. RUNACC CRRA4534710S Electric Air Pump
This made-for-the-outdoors air pump easily became a permanent inclusion in my list of camping and boating items. Its minuscule size belies power and efficiency.
Its claim that it inflates quickly and can be recharged with USB support in 5 hours were the two main things that got my attention. I love that it delivers both with relative ease for just about any inflatable item I use when taking my regular trips, tires included.
This neat little gadget constantly fills our four floaties and kayaks with air in less than 5 minutes. That's fast considering what other pumps in the same price range can manage.
Naturally, I like that it runs entirely on a single battery, and it's a powerful rechargeable 4,000 mAh li-ion at that. That means no more worries about cords and batteries that fall short. Its battery doesn't drain quickly as well, because I tend to still have 25% of life left when I blow up my kayaks with a full charge.
Its three nozzles offer plenty of versatility, too, I even use this for twin air mattresses. For everything I got, this product delivers the best bang for the buck. However, don't expect it to handle inflatables on the big side.
What We Like
Good for outdoor activities
Quick inflation and USB charging
Small, light, and very portable
Relatively long battery life
Great value for money
What We Don't Like
Ideal only for light-duty inflating
If you're tired of lugging around bulky pumps with short cords and subpar inflation, this one may very well restore your faith in air pumps.
14. TROPRO Electric Air Pump
If you want more potent inflating and deflating, consider using this electric pump like bringing out the big guns. It effortlessly fulfills most of my heavy-duty purposes.
As long as I'm sure I have a consistent power source I can use when going out, I make it a point to bring this with me when boating or camping. That being said, its cord isn't exactly that long and on the short side as well so that's still a plus, I think. It's also not large at all, affording me plenty of storage room and less effort when carrying.
I can confirm that it can handle larger inflatables, especially as it doesn't take a lot of time to fill my queen-size mattress with adequate air. I get to plop down and take a nice nap in no more than 3 minutes at most, thanks in part to the sizable nozzles. I've seldom seen other air pumps, electric or manual, beat that time.
It's quite cheap, too, and I think I got more than what I bargained for when I bought it a few years ago, back when it cost a few dollars less than now. It's still its old powerful self after close to 5 years of fairly regular use. Even though its cords hold back its overall convenience, I wouldn't trade it for other pumps that can't fill up my larger rafts, mattresses, and, on occasion, giant beach balls.
What We Like
Outstanding inflating and deflating
Works with large inflatables
Small and portable
More budget-friendly
Proven to be durable
What We Don't Like
Corded feature limits portability
This product may well be the best electric air pump for inflatables as far as efficiency, power, and versatility are concerned. Its inexpensive price tag only serves as the icing on the cake.
Factors To Consider When Choosing

Electric Air Pump
In considering your options, always be mindful of the purpose you'll be using your pump for.
For one, not all electric air pumps can support blowing up tires. Tires require higher pressure like basketballs, after all.
However, that's not to say that an electric air pump won't be able to contribute to filling tires up with air; it might take too long in most cases because of the low pressure. That being said, viable electric air pumps for tires usually don't make a ready disclaimer that they don't work well with tires.
In my case, I simply took the time to experiment and found that some of these products can inflate tires as long as you exercise some patience. Nevertheless, I'm not encouraging you to use them for tires, especially if the brand makes this clear.
Next is the ease of use. If you don't want to set parameters like psi, a lot of electric air pumps, especially the ones featured here have, set psi levels. You only need to attach the necessary nozzle then turn the device on. For most inflatables that don't require strong pressure, these solutions typically suffice.
Others make it easy for you to modify the psi settings by including buttons for the purpose. Many even incorporate an auto-off feature once the item is fully inflated so your safety will be guaranteed, and you don't have to anticipate when to shut the pump down.
You may also want to factor in time. For example how long can the machine work without overheating? The time it takes to cool down should be considered, too.
What Is The Best Electric Air Pump
To me, it's the one that fulfills all your requirements for a long time. In my experience, it doesn't have to cost you an arm and a leg as well.
I took the time to try all these brands out and discerned the specific advantages unique to each one. I leave it up to you to decide the best one based on the benefits you are prioritizing. Most overlap in plenty of key areas, especially convenience and versatility. For this reason, I don't mind recommending them all.
How Do I Set Up An Air Pump
Be sure it has enough charge left if it runs on batteries. Otherwise, most corded varieties only need to be plugged into the appropriate AC or DC outlet. Connect the hose to the pump, if it's not already attached, then select and attach the nozzle of your choice. If the inflator lets you choose the psi settings, then be sure to adjust it based on what's adequate for your inflatable before starting it up.
How Do You Run An Electric Mattress With An Air Pump
In most cases, you only need to put the right nozzle into the opened air valve of the air mattress then turn the pump on to begin inflating. If the pump doesn't turn off automatically, pay attention to the point when the mattress feels it already has enough air before shutting down the pump.
Can You Inflate A Paddle Board With An Electric Pump
Most air pumps make it clear that they can inflate paddle boards. Most of the time, those that support high-pressure inflation are ideal for this, the Tuomico offering featured here being the best example.
Conclusion
Do you now have a clear idea about what makes the best electric air pump? All things considered, you shouldn't sweat it. Most products, especially the ones I've reviewed here, abound in user-friendliness and can guarantee amazing results with minimal intervention from you. Still, it won't hurt to know the strengths and features of each one to make the most out of them.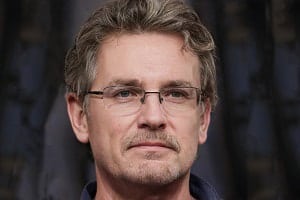 "I am James Harvey – founder of Boating Basics Online. It is established with the drive to help out first-time boaters, which are those desiring to explore their way through the water. So if you are new to boating, start from here with me. "