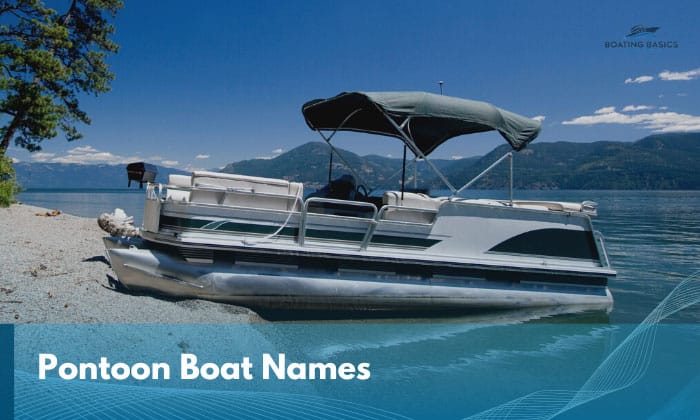 Ahoy there, pontoon owner! Whether you're naming a new boat or renaming your old one, just look at the hundreds of pontoon boat names I've listed here. This is for those who are tired of the generic stuff and want to inject a dose of fun, humor, and personality into pontoon boat names.
That's not to say that the classics don't work anymore or you can't add a touch of what you love to do with your baby. The point is if you want the whole nine yards of cool names for pontoons, you'll get exactly that!
Cool Pontoon Names
Let's start with some fun pontoon boat names that you can't go wrong with. At best, these were inspired by mixing names with a dreamy touch, nautical activities that we love, cultural references, locations, etc.
The Reel Deal
Lake Life
Bay Breeze
Just Chillin'
Marina Mirage
Serenity on the Seas
Riverside Retreat
Wave Rider
Floating Fortress
Pirates of the Pontoon
S.S. Titanic II
The Black Pearl
Salty Dog
River Rendezvous
Sandbar Serenade
Moonlit Mirage
Ocean's Embrace
Starry Night
Bayside Bliss
Seaside Symphony
Tranquil Waters
Satie's Serenity
Nocturne's Flottante
Irises Afloat
Bedroom on Water
Seafoam Cruiser
Lake Life
Tropicana
Dockside Diva
River Rambler
Harbor Hero
The Nautilus
Blue Bayou
Rock the Boat
Anchor Management
Sundaze
Pontoon-Tastic
Party Barge
Liquid Dreams
Caribbean Queen
Aqua Zen
Margaritaville
Limbo's Legacy
The Nebuchadnezzar
Red Pill Retreat
Matrix Mania
Jaw's Jaunt
Apollo's Adventure
Gilligan's Getaway
Life Aquatic
Empire Floats Back
The Millenium Pontoon
Enterprise Eddy
Martian Mariner
Avatar's Anchor
Interstellar Cruiser
Terminator Trawler
Blair Witch Barge
Silence of the Lake
Zion's Harbor
The Blue Pill
Princess Pontoon
Narnia Navigator
Hogwarts Houseboat
Wizarding Watercraft
Neverending Odyssey
Blackbeard's Barge
Treasure Hunter
Swashbuckler Seabarge
Jurassic Float
Aquaholic
Sea La vie
Lake Lover
Easy Rider (for those who want slow pontoon boat names)
Lazy Daze
Tranquil Toon
Adagio
Funny Pontoon Names
How can you possibly go wrong with the sheer irreverence of hilarious pontoon boat names and most witty boat names in general?
Not only do your fellow sailors get a good laugh, but riding them every time you're craving some pontoon fun is guaranteed to beat the blues you're currently feeling.
Maximum Effort Cruiser
Oh, Buoy!
Ship Happens
Pontoon Palooza
S.S. Minivan
Dunder Mifflin
S.S. Sassy Pants
S.S. Smelly Cat
Tipsy Tango
Wine Not
Boozy Blues Brothers
Waiting's Wherry
Gin Palace
Seas the Day
Reel-ly Fun
Water We Waiting For?
Master Baiter
Get Hooked
Bait and Switch
Lure Me In
Gone Fishin'
The Codfather
Sea Hags
Nautical Nonsense
Buoy's Night Out
Captain Hooked
Float My Boat
Water You Doing?
S.S. Dufresne
No Tell Motel
Cinnabon Voyage
Tiki Toon
Fishin' Magician
Oar-Ever Young
Boat-tique Hotel
Avo-Boat-O
FOMO Float
Nautical Nerd
Nautical Nutter
Usain Boat (especially if you're riding a little speed demon)
S.S.S.S. Stutterer
For Sail
Yeah Buoy!
Ship Stain
Dock Holiday
Fishful Thinking
Tide and Seek
Unsinkable II
Cirrhosis of the River
Oar We There Yet?
Dinkin's Dinghy
The Captain's Liver
Floatin' Fatso
Booze Barge
The Kids' Inheritance (one of my favorite family boat names)
No Worries
Sea-duction
Row vs Wade
Shore Beats Work
Sea-zing the Day
Boatimus Prime
S.S. Sarcasm
Salty Doge
Float On, My Wayward Son
S.S. Minnow's Revenge
HMS Ligma
S.S. Giggles
Subreddit Sea-Slug
Abandon Ship, We Have Cats
Floatin' Fedora
The Boat-dacious B.I.G.
S.S. Snarky
S.S. Pupperoni
S.S. Antivaxxer
The Floating Meme
HMS Hilarity
Tom's Cruise
Financial Abuse
Dirty Pontoon Names
There's no shortage of dirty pontoon boat names out there for those who don't mind being a bit more vulgar – but still staying positively hilarious at the same time. I would like to apologize in advance to those who will find any of these names offensive:
Nauti Dog
Wet Dream
Sailin' Dirty
Buoy Oh Buoy
Slippery When Wet
Captain's Package
Bare Assets
Mermen's Delight
Big Nauti
Tuggin' My Dock
Pier Pressure
Boatylicious
Moist Retreat
Lake-a-Luscious
Wet and Wild
Nauti Buoy
Nauti Girl
Aquanautic Fun
Pleasure Island
The Wet Spot
Miss Behavin'
Buoyant Banana
Dirty Oar
Nauti by Nature
BDSM (feel free to tell your viewers what it means by placing it below the acronym using smaller letters, e.g. Boating Daily Sucks Money)
Nauti Time
Sailbad the Sinner
Jolly Rogered
Morning Wood
Female Names
If you want to go the way of the old days and want female names for boats, here are some of the timeless ones coupled with some fresh-er takes.
Serenity
Aqua Queen
Mermaid's Kiss
Goddess Rhapsody
Sea Siren
Sailista
Sailor Chic
Shoreline Star
Aqua Femme
Delphine
Selkie
Mako's Mistress
Daughter of the Sea
Coralie
Sirena
S.S. Meridian
Buoyant Blondie
Aquitaine
Sapphira
Marina del Rey
Seraphina
Poseida
Amara
Regatta Belle
Seaflower
Aria Maris
Celestia
Queen of the Waves
Mermaid's Lagoon
Ocean Queen
Caprice
Azurene
Calypso's Dream
Siren Song
Island Princess
Diamond Grace
Dreamweaver
Aquatic Empress
Boadicea
Atlanna
Pasiphae
Naida
Melita
Delia
Cleito
Typical Process of Choosing a Boat Name
1. The first step will always be the brainstorming and researching part. By landing on this page, you're technically doing that – looking for inspiration and ideas. Don't hesitate to look for other sources of the two (such as your friends and family), so you can weigh your options better.
2. From there, you can either learn more about what your prospective name means and how it relates to you, and how you go about riding your vessel. Does it give rise to a special feeling inside you?
A lot of boaters think it's always best to add that personal touch, but it's entirely up to you whether you deem it important or not. I mean, if you like it and can already picture how grand and lovely it would look once you've printed out the pontoon boat name decals, then by all means choose it!
3. Narrow down your options. You have to make sure that it will fit your transom, so it may be best to stick to just two or three words max. Still, if the words are short, there's no harm done.
You just have to ensure, especially when deliberating pontoon boat name placement, that it will fit your boat's transom – besides considering the other factors.
4. Finally, make your decision. But not without consulting your friends and loved ones first. Chances are, they'll be able to suggest a last-minute change that gives you a memorable eureka moment.
Tips to Name a Pontoon Boat
If you're going to look at the numerous pontoon boat name ideas I was able to come up with, it's quite clear that the sky clearly is the limit. Here's the approach I took, which I highly suggest you try out:
Keep it alliterative and nautical. It's easy to generate catchy pontoon boat names by using the same letter on succeeding words with a distinct maritime theme all throughout, as proven by many of the examples listed here.
Being funny and sexually suggestive with your names can only go so far. Always think of how people may be offended by your choice.
Someone may even end up reporting your vessel (you never know). The Coast Guard also makes it clear that you shouldn't use "indecent or profane language" when naming your boats.
When choosing pontoon boat name brands, find a way to make it connect with what you do, where you operate, or simply what makes you or your family (assuming it's a family pontoon boat) the way you are.
Consider the pronunciation. You may later regret choosing one that's difficult to pronounce, especially if you suddenly need rescue or just find yourself in an emergency situation in general.
Visualize how it will look once you've painted or printed out the pontoon boat name lettering. Does it fit the overall design and theme of the vessel?
Don't take the fun out of the picture. Being too serious only handicaps your creativity.
Frequently Asked Questions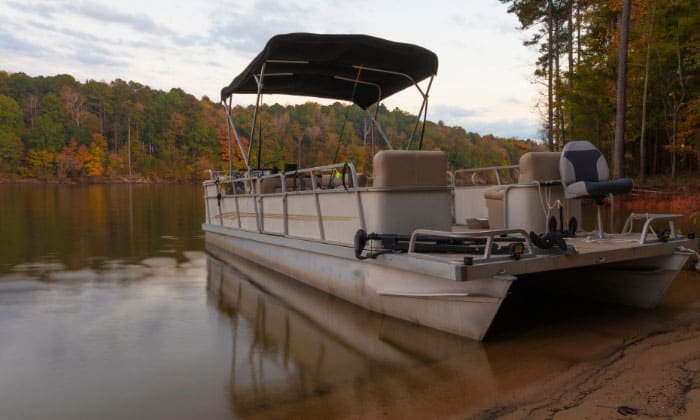 What are good names for pontoon boats?
Just use lists of pontoon boat names above as a reference and pick your favorite.
The most logical answer to this is it's up to you. What's good for you will inevitably not be the case for others. This underlines the personalized aspect of pontoon boat names.
Not all of us find female names like "Aria Maris", "Zephyra" and "Calypso" charming, but there's more than a handful who would seize any of these names in an instant. The same goes for comical pontoon names like "Usain Boat" and "Nauti Buoy".
Should owners name their pontoon boats?
Yes. Naming boats, pontoons included, doesn't just serve an aesthetic, traditional purpose. It's also crucial for identifying your boat during an emergency situation, when docking, when communicating with other vessels, etc. Also, it's actually a legal requirement in the US.
Conclusion
Do you really need a pontoon boat names generator with the list and tips I've shared here? I think not! And it's not like you should adopt these names as they are (though I certainly don't mind you doing that, I assure you).
What I'm merely saying is that you should take the time to create your own pontoon boat names. In the end, it's best to always impart a portion of yourself onto any vessel you own, especially one that you intend to use your whole life and will become your family boat.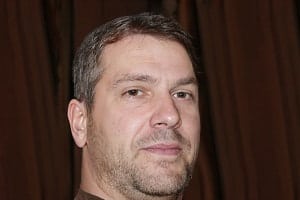 "My intention from the first day establishing Boating Basics Online is to provide as much help as possible for boaters who want to experience a first safe and convenient trip. So feel free to join us and share your beautiful journeys to the sea!"