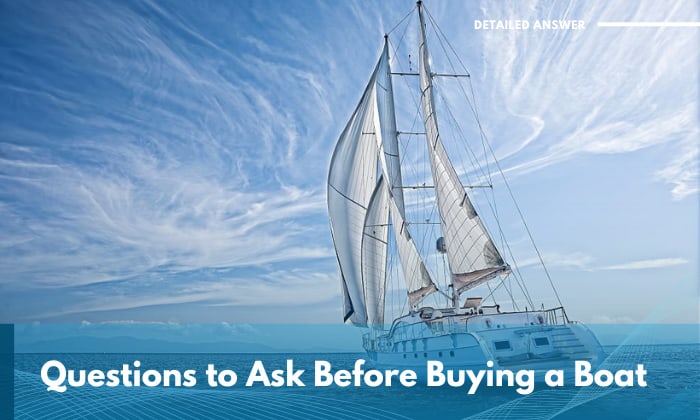 Knowing the right questions to ask before buying a boat can mean the difference between ending up with a great investment or the exact opposite. Widening your view is crucial when considering what to ask yourself and the prospective seller.
It also takes anticipating future hurdles you may encounter. At best, the vital questions can be summed up as:
Can I handle the initial and running costs of the boat as well as maintenance and insurance?
Will I be able to make the most out of it based on my boating skills and habits?
Is the boat in top condition?
Continue reading for a more detailed breakdown of the questions.
List of Top Questions When Buying a Boat
This question checklist should set straight any lingering doubt you may have with regard to things to know before buying a boat. They include the ones you need to ask yourself (and other regular passengers of your vessel) as well as the dealership or private seller.
1. Why am I buying a boat?
Who would have thought that when buying a boat, you need to be introspective as well? Thing is, it's actually a vital first step.
Whether you're planning on buying a sailboat that's brand new or a used aluminum boat, you want to make sure that you're getting it for the right reasons.
Will you be using it for day trips, cruising, or fishing? Will you be doing these activities mostly solo or with the family?
Buying a used bass boat or sailboat that you plan to drive with a regular crew for fishing obviously requires you to mind paying their salaries.
Who among your passengers is prone to seasickness? If there are many, buying a catamaran may be the better route to take as its stabler design directly addresses this issue.
Do you prefer a vessel that you can regularly use for recreation or mostly just entertainment?
How many passengers are you intending to take along with you most of the time?
Are you knowledgeable and skilled enough to ride the type of boat that you're considering?
What trailer will you be using and will you be able to drive it easily?
How often will you be able to realistically use the boat over time? For example, some people who buy a used wakeboard boat often live in areas where the winters are not too cold and are shorter than other places.
I highly recommend allotting a "test period" where you'll rent the boat you're interested in, to see whether it suits you or boating life in general.
2. What is my total budget?
You can have all the knowledge about the perfect boat that fits your needs, but if your budget falls short, you've got to make adjustments.
To say that boat price ranges vary is a bit of an understatement. Yachts alone can cost as little as $100,000+, but once you look at higher-end options with luxurious amenities, that "ceiling" (and probably your initial expectations) quickly disappear altogether.
I can't underscore the importance of canvassing your options and not rushing your decision.
3. What will be my running and maintenance costs?
Whether you're concerned with questions to ask when buying a used boat or a new boat, this one is pretty much a given.
Some first-time boat owners make the mistake of focusing on the upfront cost – only to be hit by the hard reality that they'll have to shell out money regularly to keep it running and maintain it.
Even if you're considering buying a used sailboat, that doesn't exempt you from bearing the burden of keeping it in good, working condition. Most boaters have to set aside at least $2,000 annually to maintain a sailboat.
You will likely discover "miscellaneous" expenses over time. For instance, owners of smaller boats find out sooner or later that their vessel's PFDs (like lifejackets) also require servicing, especially if they're using automatic lifejackets.
Be on the alert for dealers that only reveal the bare minimum of running and maintenance expenses. Ask them for full disclosure, especially if they're not readily sharing the complete numbers.
4. Where will I be storing the boat?
Anticipate the possibility that there's limited space in your local marina, assuming that's where you'll be keeping your boat. Discuss all the details about this with the harbor master because you may have to wait a long time due to the lack of slot availability.
Don't cross out going for boat storage facilities in your area, as they do impart that much-needed peace of mind compared to keeping vessels in open marinas.
Will you need to winterize your boat? If yes, how will you be going about it?
Best Dealer- or Seller-side Questions
1. What is the boat's overall condition?
It's a given that you should inspect a boat before buying. But if you want to be sure that it's appraised properly, you'll need a surveyor for the job.
This main question often leads to several important branch questions such as:
What is the boat's age and how long has it sat in the dealer's inventory?
Where is it located currently?
Are the hull and engine free from any issues like holes and leaks? Boats with outboard motor tend to cost more because of their quieter and more powerful performance compared to inboard motors.
Are the electronics still working?
If buying a pre-owned boat, are the deck and cabin still none the worse for wear (e.g. there's no peeling paint)?
Could you give me a full maintenance record?
Almost all of these questions are better left answered by able professionals like surveyors.
Keep in mind that most boaters stray away from buying a boat used in saltwater because they tend to be battered by corrosion more than their freshwater counterparts.
2. Does the boat come with a warranty?
If yes, what are the exact parts that are covered?
You may also want to consider buying an extended warranty, depending on what issues your prospective model is prone to getting over time.
Even if the dealer does show proof of warranty, you have to make sure that he or she will honor it.
Frequently Asked Questions
What to check on a boat before buying?
Prioritize the hull, deck, cabin, and engine. Once done, inspect the rest of the components such as the control systems, safety equipment, electronics, electrical system, and all the accessories.
Don't forget to confirm whether there's an outstanding loan if buying a used boat. Also, be mindful of state requirements pertaining to the boat's title/registration and bill of sale.
How much should you offer under asking price on a boat?
This will always be influenced by vital factors such as the boat's age, condition, make, model, and even the market's current state.
It also depends on the seller you're dealing with. For some, it's fine to ask for 10% off, while others only settle for 2% or 5% less than the asking price.
Conclusion
All the must-know questions to ask before buying a boat you've learned here should set you in the right direction as you weigh your options. Again, take your time and try your hardest to answer the above questions as thoroughly as possible.
I'm not in the minority when I say that you'll only be left with avoidable regrets otherwise.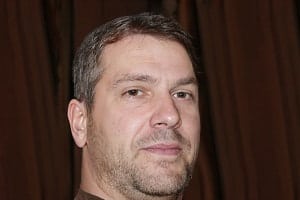 "My intention from the first day establishing Boating Basics Online is to provide as much help as possible for boaters who want to experience a first safe and convenient trip. So feel free to join us and share your beautiful journeys to the sea!"