What is Boating Basics Online?
Getting out there and exploring the world is one decision away from you, and of course, with some preparations. So, we are here to offer help, from the most basic things for beginners who start gearing their boat.
Scrolling through Boating Basics Online, you will have enough information about the best boat accessories available. Also, we provide guides on storage, maintenance, and other processes with equipment to run your boat smoothly. It is easier when you get hold of what are basics; let us help you out!
Who are we?
I am James Harvey – founder of Boating Basics Online. It is established with the drive to help out first-time boaters, which are those desiring to explore their way through the water. I used to spend years travelling to many corners of the world, so it is from my heart to spread the inspiration to people to get out there and enjoy their lives. And to do that with the companion of a good and safe boat, there is nothing better.
I wish to bring my experiences with the sea to good use by building a well-trusted site to share information and help buyers make their choices. So if you are new to boating, start from here with me.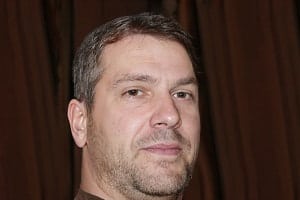 My intention from the first day establishing Boating Basics Online is to provide as much help as possible for boaters who want to experience a first safe and convenient trip. When starting, I encountered lots of hardship and confusion, which involved all kinds of trouble, from keeping the engines running to purchasing accessories for my journeys, and some other hundreds of issues.
Knowing well about such troubles, James and I hope to deliver good advice and service for our readers, allowing them to have all the necessary information to be on their first joyful trip. So feel free to join us and share your beautiful journeys to the sea!
Writer & Editor: Carrie Early & Kelly Barlow
Our main work at Boating Basics Online is ensuring all information given to readers is truthful and straightforward. As Boating Basics Online is built to provide help even for beginners, we intend to lay out detailed guides and reviews as simply as possible.
Kelly and I have handled these missions with great effort since day one. We did numerous researches, with the help of our experienced founders, in delivering good pieces of information. Kelly's main task is designing the content that should be put up on our website. Thus, she pays attention to the requirements of boaters, trying to bring the answers for all their questions.
After the contents are decided, it is my turn to deliver it to you guys. It is not an easy task, but it is always fun as I at the same time learn numerous awesome things about boating, making me fall in love with the journeys as well. When the contents are put on our sites, we welcome comments from readers to share their stories. It is always grateful to know that our guides and reviews are helping people to set up, take care of, and decorate their boats nicely. Well, for me, nothing beats the summer winds and sunshine when we go out on a trip with our families.
Please contact us here at Boatingbasicsonline. Any entries shared with us are appreciated, as we aspire to bring the best contents to readers.