Whether you're looking for a boat to buy or just keeping yourself up to date, it's always a good idea to be informed about the nicest boat brands. You'll never know when it could come in handy. But which are the best boat brands and manufacturers?
Boston Whaler, Sea Ray, and Yamaha are among the most popular boat brands. However, there are many other note-worthy brands you should know about. Keep reading to learn more.
List of the Top-rated Boat Brands and Manufacturers
Here is a list of several top boat brands today, arranged alphabetically. These are based on various boat rankings by brand according to users from various platforms.
1. Bertram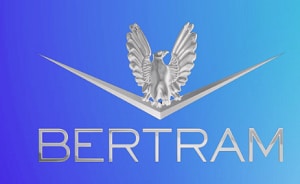 History
Founded in 1960 by Richard Bertram, Bertram Yachts broke into the boating scene with the commercial production of vessels using the deep-V hull designed by Raymond Hunt. It was established after Bertram's legendary finish in the 1960 Miami-Nassau race, where their prototype cleanly mopped the competition.
The company's initial model launched a year later—the Bertram 31 was well-received and jump started a tradition of boat production. Initially dismissed as a fad, the deep-v vessel was a success and jump started their boat-making history.
While the company has changed ownership multiple times, it is known to have retained its reputation for performance and quality through the years. Now, it is owned by Whittaker Corporation and is among the best pleasure-boat builders.
Characteristics
Bertram's boats are known for their high performance and excellent build quality, along with a long service life, earning them a stellar reputation and a loyal customer base. These crafts enjoy a high resale value even for older models.
Their current models are limited to just three; the Bertram 35, 50, and 61, but they are known to have focused their efforts on improving these boats' every aspect. The two older models, 28 and 31, can now only be found on secondary markets.
2. Boston Whaler
History
This manufacturer was founded in 1958 by Richard Fisher and was initially housed in Boston, hence the name, although they have been relocated to Florida. The company is now part of the Brunswick Boat Group, along with other well-known brands, such as Bayliner and Sea Ray.
Their models are known for being unsinkable due to their advertising campaign in the 60s using foam core hulls that allow the vessels to float even when swamped. Modern boats are now required by law to have similar "positive flotation," but current Boston Whaler boats are known to exceed the required standard.
Characteristics
Boston Whaler is known for their wide range of vessels, varying from 11 to 42 feet in length. There are well over 30 models to choose from, ranging from watersports crafts to fishing and all-around boats.
The brand is one of the well-established fishing boat manufacturers, with their Montauk boat line being a historic icon. They even offer luxury models, such as the Conquest family.
Boston Whaler boats' reputation of being unsinkable is synonymous with the name even today. It is also a brand with good resale value for both newer models or much older crafts, such as vessels 2 decades old.
3. Chaparral
History
Originally a fiberglass fabrication company established in 1961, Chaparral ventured into producing fiberglass hulls. This boat company started building and selling its own boats in 1965. The brand relocated to Nashville, Georgia, in 1976 and settled on a headquarters there, where it is still housed today.
Chaparral pioneered further use of fiberglass in fishing seats and diversified their models to include a wider range of boats from 19 to 33 feet.
Characteristics
Chaparral is among the most popular boat brands. It consistently ranks high when tallying online searches on different platforms. The brand's boats enjoy an excellent reputation for being reasonably-priced performance vessels.
It also offers bowriders and watersport models that are known for their impressive acceleration and top speeds.
4. Mastercraft
History
The company was founded by Rob Shirley, a waterski instructor, in 1986 when he built a custom ski boat with the help of fellow skiers. The man soon moved to Maryville, Tennessee, where the company was officially established later that same year.
The first year of operation started small, with just 12 vessels built, but the business took off after that. By the mid-2000s, MasterCraft boats were available in over 20 countries worldwide and produced over 3000 units every year. Since 2012, the brand has been using an in-house engine for their product line.
Characteristics
The brand specializes in crafts for skiing and wakeboarding and is highly regarded for their products' balance between pricing and reliability. Their designs are highly functional, as expected of a watersports brand.
What sets Mastercraft apart is the full 5-year warranty that covers the entire structure of the boat. To top that off, the warranty is also fully transferable, which lends much to its resale value.
5. Sea Ray
History
The manufacturer was initially founded in 1959 as Ray Industries in Michigan. It became part of Brunswick Corp in 1986 and led the parent company to become the biggest producer of recreational vessels. Sea Ray made its mark on boating in a few ways, most notably being among those who pioneered the use of fiberglass.
The brand weathered many tumultuous periods during their history, including a possible divestment by Brunswick in 2017. They were able to ride out such difficult times and are a mainstay among the high end boat brands today.
Characteristics
Sea Ray's boats are very widely recognized for their quality and prestige, having won numerous recognitions from publications and product quality platforms throughout the years. Being among the best luxury boat brands means shelling out more for their models, but this is the price of quality sailing.
They offer more than 40 models, ranging from deck boats to sports crafts, but they are most well-known for their luxury yachts, which offer unrivaled style and comfort. The brand's boat sizes used to go all the way up to 65 feet, but they are now limited to 40.
6. Yamaha
History
Yamaha was founded in 1887 and originally dealt with musical instruments, such as organs and pianos. After the war, they repurposed their facilities to produce commercial motorcycles and eventually branched off to create marine engines. Their engine became available overseas starting in 1967 and reached the US with as many as 12 models.
More focus was given to developing boats from the late 1980s to the 1990s. Yamaha formally entered the US market in 1995. Today, the company houses its production facility in Tennessee, producing a wide range of marine products and boats that are known for both quality and reliability.
Characteristics
Yamaha ranks among the most reliable boat brands and is consistently the top choice when it comes to 19 to 24-ft vessels; their signature jet-powered boats are especially well regarded. Available models include crafts for watersports, but they recently forayed into the fishing space as well.
Among Yamaha's unique offerings is the jet-powered center console boat, which they innovated and launched in 2015. They have maintained a lineup of products that are reasonably priced while also being reliable and able to deliver high-quality performance.
Other Good Boat Brands of Note
Bayliner—a top brand and global leader known for their flagship bowriders
Grady-White—one of the better fishing boat brands for saltwater
Lund—among the best boat brands for lakes through their pontoons
Ranger—known for its bass fishing, aluminum, and pontoon boats
Frequently Asked Questions
Who is the biggest boat manufacturer?
Few in any boat brands list could make a claim for being the biggest. However, the one that deserves this title the most is Brunswick Corporation.
Brunswick is among those capable of reaching out globally, with over 13000 employees in over 20 countries. They have been a leading global brand since the 80s and are now the largest recreational boating manufacturer in the world.
Some of the most well-known boat builders are part of its corporate umbrella. Among these, Bayliner is the brand responsible for producing the largest number of vessels for recreation.
Does boat insurance cover all types of boats?
Typically, only specialized boat insurance covers all boat types, and even they are not all equal. Some have wider coverage than others, while some only offer partial coverage; it all boils down to your contract terms.
Some policies, such as renters insurance, may provide some level of coverage for the vessel. However, they don't hold a candle to stand-alone policies that may even extend to passengers and items on board. Note that it's more difficult to insure old boats—those over 40 years will keep your options extremely limited.
Conclusion
Now you have some idea regarding the best boat brands and manufacturers. However, there's a whole ocean of boating brands available in the market. What you've learned is a start, but keep reading up, so you don't get left out.
Which is the best boat brand, in your opinion, and what is it about their vessels that makes you think so? Do you dock points for being one of the more expensive boat brands? Tell us in the comments section below.
Remember to boat safely.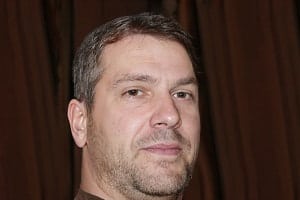 "My intention from the first day establishing Boating Basics Online is to provide as much help as possible for boaters who want to experience a first safe and convenient trip. So feel free to join us and share your beautiful journeys to the sea!"