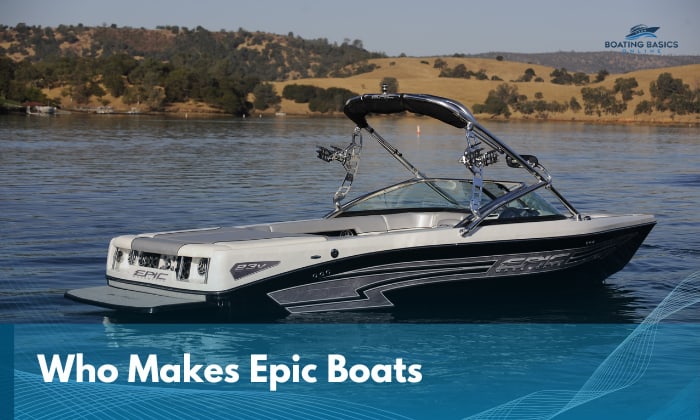 I've had a handful of my buddies (me included, I have to admit) stumble across boats with "EPIC" printed on their hulls. Epic bay boats look pretty solid at first glance, so naturally, the question "Who makes Epic boats?" was quick to pop up among ourselves.
There are two companies that essentially made boats labeled Epic. The first to do it was Toyota, back in the mid-1990s until 2001. They made ski boats and wakeboarding boats, such as the lauded Toyota Epic sx22 and Epic 21.
Don't confuse them with another brand, Epic Boats, that was started around 2002 in Vivian, California. It built wake boats and bay boats as well but has since gone bankrupt in 2020.
Overview of Who Makes Epic Boats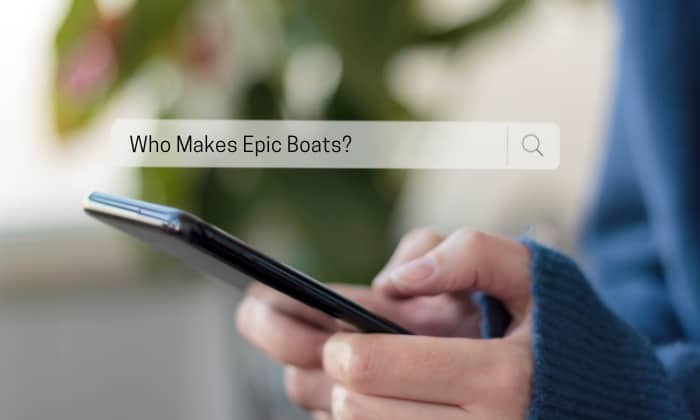 Considering the history of every boat that's ever been labeled as "Epic", regardless of the company that built it, it's really been ironically marked by disappointment. This is why a Google search of "Epic Boats" will mainly show pages way back in the late to mid-2000s.
Once you dive into the makers of these boats, you'll quickly get the deal behind the generally negative sentiment that boaters have toward them – and why they went belly-up.
1. Toyota's Ill-fated "Epic" boats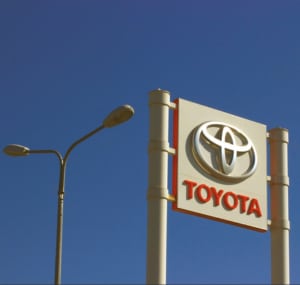 In the effort to continue its business diversification endeavors, Toyota entered the ski boat market in the 90s. They officially launched the Epic 21 in 1998, followed by the Epic 22 and Epic X22 in the same year.
Two to three years later, they introduced improvements to the hull design and built-in ballast tanks through models like the Epic S22 and Epic SX, respectively. Make no mistake, the Toyota Epic boat venture started off great and received good reviews.
However, limits to annual production, slow sales, and the challenge of managing a huge network of dealers proved to be Toyota's Achilles heel. It only took a few more months for Toyota to continue providing technical support for their boats.
The economic downturn that happened post 9/11 proved to be the final nail in the coffin, and Toyota inevitably had to let their Marine division go in October 2001.
Later on, in 2002, though, Toyota Motor teamed up with Yamaha Motor to help in the continued development of recreational boats. And, even up to now, Toyota still technically offers boats through their site – it's just that they didn't continue the Epic boat product line.
If you're interested, you can still join discussions and learn more about the history of these boats through the Epic Marine website: http://www.epicmarine.com/forum/
2. The actual Epic boats company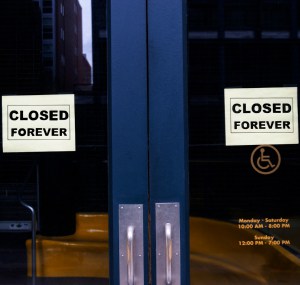 Chances are, this is the company you're referring to with regard to the main question. Epic wakeboard boats are purportedly the first manufacturer of the "world's first wake boat", as their Twitter account states.
However, their latest post was way back in 2015. The lack of a main website is pretty telling as well, and if you're curious, the site was actually launched in 2007 as www.epicboats.com (the link is dead, though, so don't bother clicking).
So, if you're still hoping that there's a positive answer to, "Is Epic Boats still in business?" sorry to break it to you, but they have since, indeed, closed shop.
3. Regarding its rise and fall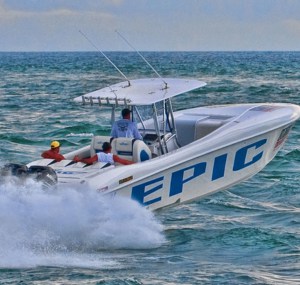 As for how it began, it was founded by Chris Anthony with the intention of developing better wake boats. Even though the company was officially started in 2002, it was only in 2005 that it released its first official model, the Epic 23V.
Sadly, it didn't make that big of a wave going forward since its models were plagued by problems like transom issues and subpar hull design (especially its palpable thinness and flimsiness), among others.
Still, some folks argue that their experience with the brand has been relatively satisfactory, if not great. Epic's boats sold like hotcakes back when they were still active, to be fair. And, the brand did make an effort to address negative feedback about its vessels.
A few have pointed out that the problems were simply "manufactured" by other competing brands. Regardless of whether this statement is true, the fact remains that the Epic Boats company and its subsidiaries have gone bankrupt.
When, Where, and How Were Epic Boats Made?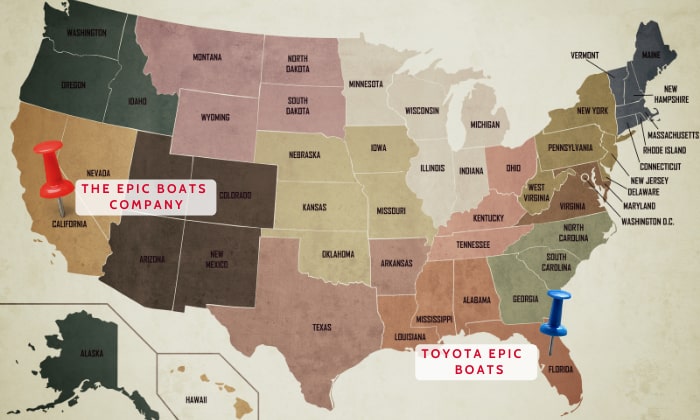 1. Toyota Epic boats
As mentioned above, Toyota made a great effort to extend its manufacturing to the boating industry in the 90s. That's when they made most of their now-obsolete powerboats.
These boats were mostly designed and built at Maritec Industries in Orlando, Florida.
They were made with reliability in mind, aided by Toyota's technological prowess. This formula didn't result in the same success as the company had in the automotive industry, though.
2. The Epic boats company
Epic boats were made for the almost entire span of the company's existence, namely from 2005 to 2020.
Their manufacturing plant was located in Vivian, California.
Based on past company profiles, the company also focused on reliability and innovation that actually put environment-friendliness at the forefront.
Typical Structures and Features of Epic Boats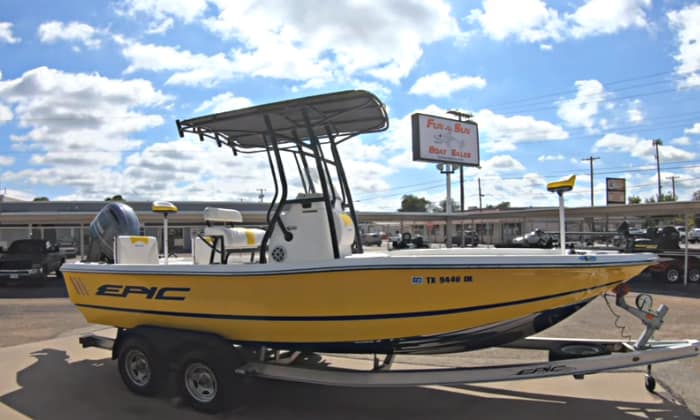 Based on past reviews of models like the Epic 22SC and forum discussions, I've arrived at the following conclusions regarding what made vessels made by Epic Boats stand out:
Finish quality is typically decent, but glaring issues like mold and blemishes rear their ugly heads oftentimes.
They don't skimp on providing high-quality components, especially on screws and lathes that can withstand corrosion.
The components and accessories integrated are generous and overall reliable. This is particularly true when it comes to all the bells and whistles (like rod lockers and holders, livewells, spacious compartments, and rear jumper seats).
Their boats are noticeably lightweight and can easily ride on the tops of waves, which isn't exactly an advantage.
They offer wake boats that are electrically powered.
Pros and Cons of Epic Boats
Relatively satisfactory wakeboarding experience
Provides you with useful tools
Solid console layout and design
Made with sustainability in mind
Fairly innovative for its time
Glaring design issues that have been accounted for over time
Certain features and compartments fall short of achieving their main purpose
Often requires upgrades like hydraulic trim tabs to make riding performance better
How Do Epic Boats Work?
Overall, they are made either for fishing or wakeboarding, so it's best to know your purpose for buying a vessel before purchasing one. Since they're lightweight, they can be noticeably fast and agile on water. Much like most boats, they rely on outboard motors to get moving.
Sure, Epic wake boats are out of business already, but you'll still come across models on sites like boats.com. The point is, people still regard them as reliable vessels, and that in itself is also pretty telling.
How Much Do They Cost?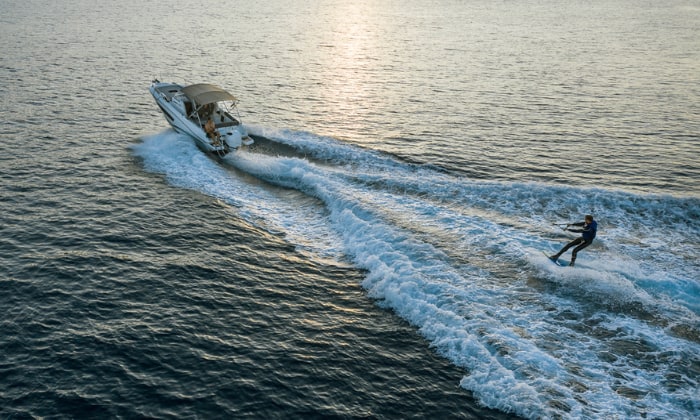 If you visit boats.com yourself, you'll see that Epic boat prices rarely go over $90,000 and can sell for less than $30,000. Don't be surprised if there's a Toyota Epic model thrown into the mix as well, adding to the confusion that arises from having practically similar brand names.
Conclusion
So, you really have two entities to look at if you want to know the real answers to "Who makes Epic boats?" After all, it could legitimately either be Toyota or Epic Boats. The two only overlapped in the fact that both offered wakeboarding boats.
However, Epic Boats became known for its recreational vessels, which included fishing boats and bay boats. Whether its downfall was inevitable still remains a matter of debate.
To know the history, and manufacture of other boat brands, check out these articles: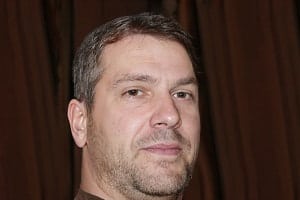 "My intention from the first day establishing Boating Basics Online is to provide as much help as possible for boaters who want to experience a first safe and convenient trip. So feel free to join us and share your beautiful journeys to the sea!"