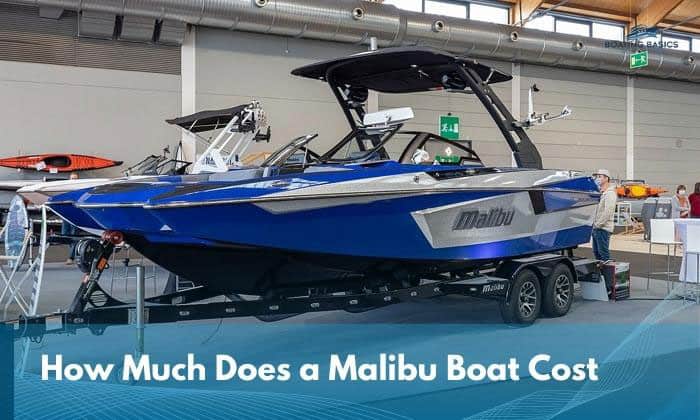 Much like most boats' price figures, we can only rely on a range when answering, How much does a Malibu boat cost?" Of course, knowing the correct figures requires a deep dive into the listings, which I've done for everyone's convenience.
You can buy older, used models from the 1990s to the 2000s for less than $15,000 and $20,000. Meanwhile, new, higher-end models bump it up from less than $200,000 to a little less than $379,000.
Malibu Boat Prices
Malibu is not so transparent with its models' prices or standard MSRPs, so I totally get why a lot of people are asking this question. Nevertheless, I got the numbers above from big listing sites like Boats.com and YachtWorld.com.
Although plenty of sellers don't show their prices, we get a range of $15,000 to $379,000 for most vessels being sold at present.
Moreover, these figures are never set in stone, as you can always negotiate a lower price. As such, you'll find private sellers a more accessible source of pricing information than the company itself. Counting both new and used Malibu wake boat models, I've summed up the price ranges based on my research as follows:
Low-end – $15,000 to $99,000
Mid-end – $100,000 to $199,000
High-end – $200,000 to $390,000
That's a fairly spread-out range, guaranteeing an option for most budgets. If you want the cheapest, you'll have to find boats released before the 2000s
Or you can get a used Malibu boat that may not have all the goodies that a modern wakeboarder or skier needs. But, hey, it's not like there aren't hidden gems to be had out there.
Used earlier versions of the Malibu Wakesetter, like the 20 VTX and 23 LSV released in the 2010s, will only set you back around $60,000.
It's entirely possible to get a model from the 2020s like the Malibu 22 LSV for less than $95,000, barely reaching the mid-end mark, so you can definitely get a steal if you invest time in browsing available models.
As for high-end, newly released models, I was pleasantly surprised to discover that a new Malibu Wakesetter 23 LSV (released in 2022)can go as low as $139,995.
The same can be said of earlier versions (those released in 2021) of the much-lauded, highly popular Malibu M220.
Ultimately, much like in most boats, you can halve or cut the price down even further if you only consider used models. Of course, going that route requires following every buyer's caveat out there. Be sure to know every little detail about your prospective boat.
The table below lists five models and their respective brand-new prices for your further reference. It should give you a general idea of what to expect in the present market and should serve as a point of comparison to the used boat prices I mentioned before.
| | |
| --- | --- |
| Model Name | Price |
| Malibu 21 VLX (2010) | $59,995 |
| Malibu 23 MXZ (2020) | $148,900 |
| Malibu 25 LSV (2023) | $263,799 |
| Malibu 26 LSV (2024) | $363,413 |
| Malibu M240 (2023) | $378,423 |
These aren't necessarily the MSRP figures, which leaves with some leeway to enjoy more marked-down prices, especially if you buy directly from the company. Malibu is actually well known for providing that benefit to most consumers.
Factors Affecting Malibu Boat Prices
Here's why your average Malibu wake vessel can either break the bank or sell for bargain-basement figures.
1. Inherent Quality of the Boat
Malibu has a spick-and-span reputation as a boat manufacturer that puts quality above all. They've made a mark for being able to strike a balance between comfort, luxury, and performance.
The good news is that most Malibu boats built after 2010 have a good resale value.
2. Specs and Features
Usually, the larger the boat, the more expensive it is. This also applies in the case of dry weight or its ability to hold more cargo and passengers.
Besides, there's the technology that allows models to stand out in the wakeboarding industry, such as their Surf Gate® feature. Last but not least are the powerful motors and other nifty accessories.
3. Demand
There's been a steadily increasing demand for boats in recent years. Therefore, new models coming out hot off the factory would be sold for far loftier prices than their counterparts from a decade or even just a few years ago.
4. Sellers' Decision
There are boat sellers out there who want to be able to sell their vessels quickly due to personal reasons. This is why they often accept bargain prices.
5. Damaged Boats and the Need for Repairs
Cheap boats are not without their downsides since you'll likely need to have the watercraft repaired to make it perform like new again – in some cases, barely manage that. Do not forget the gel coat and upholstery costs.
Conclusion
Even if the exact figures should sufficiently answer the question, "How much does a Malibu boat cost?" We all have to come to terms with the fact that boat prices are still steadily increasing due to the abovementioned factors. This could not be truer for new models.
I hope this article gave you a general idea of the cost of these boats. In the end, you'll have to be willing to keep track of fluctuating prices by researching and finally finding the Malibu wake boat that fits you best.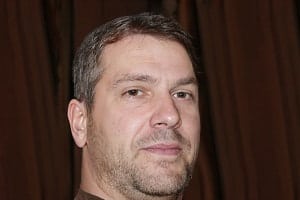 "My intention from the first day establishing Boating Basics Online is to provide as much help as possible for boaters who want to experience a first safe and convenient trip. So feel free to join us and share your beautiful journeys to the sea!"