Boat clubs have become increasingly popular over the years, and Carefree Boat Club is among those that have received extensive media coverage and has become among the most well-known. But how much does Carefree Boat Club cost, and is it practical considering how much you'll be spending for what you'll be getting?
In this article, we'll take a look at what Carefree Boat Club has to offer and how much you'll need to spend on membership. We'll also break down the benefits that Carefree Boat Club has to offer. Stick around to learn more.
What Is Carefree Boat Club
Carefree Boat Club is one of the two most popular boat clubs today, the other being Freedom Boat Club. It is a club that offers a wide range of boating benefits to its members for a monthly fee. The club has over 100 locations across the US and Canada and a few outside North America that members are given access to.
Founded in 2002, Carefree Boat Club started at a single location in Virginia. After 20 years, the club has grown and expanded to become one of the most recognized boat clubs in the world today.
Maintaining a pleasant membership experience by upholding a member-to-boat ratio of 10 to 1 and high standards for boats, Carefree Boat Club ensures a quality boating experience that is beneficial to new and experienced boaters alike.
Membership Cost
There are two aspects to the Carefree Boat Club pricing; the one-time entry fee and the monthly fee. The membership price Carefree Boat Club charges will vary depending on each location along with membership tiers.
It's a good idea to note that membership tiers with more benefits cost more compared to lower-tiered membership types that offer less.
Carefree Boat Club prices range from $250 to $350 monthly, depending on the type of membership, with certain locations going as low as $175 or going higher than $350.
The one-time initiation fee will set you back around $3500 to $5000, which is a large sum. However, the total cost of membership, even with the initiation fee, is nowhere near how much it would cost to buy and set up a boat yourself.
Membership Benefits
Access to Carefree Boat Club's benefits and facilities is for members only, but can also be extended to family and friends when accompanied by a member. There are a variety of member benefits, but we'll focus on the main ones here.
One of the biggest benefits that this club offers is how fast you can get your membership and be out on a boat. In 5 to 14 days, you can go from non-member to sailing on a boat. Below are the major benefits available to members.
1. Facilities
Boating aside, Carefree Boat Club gives members access to different facilities such as fitness centers, laundry services, and picnic areas. An event hall for parties or social gatherings is also available in larger club sites.
Club offerings may differ depending on each location, but since members are given access to all locations, it's just a matter of knowing where to go to get what you want.
2. Boat Access
Members are given unlimited access to any boat in the club's fleet, although availability may be limited to each site. Members can reserve boats any number of times, but to a reasonable degree where boat availability would still be assured to other members.
This means you can rent a boat multiple times, but there are limits to how long for each time, provided that there are no conflicts with other bookings.
With the member-to-boat ratio of 10 to 1 mentioned earlier, members rarely find themselves out of boats for use. While popular boating holidays can still be tricky due to the high volume of people wanting to go boating, reserving a boat early is an option any member can opt for.
3. Training and Professional Assistance
Boat clubs are excellent for beginners because of the professional assistance provided by experienced captains who are available on-site, and Carefree Boat Club is no different in this regard.
With the different training that the club provides such as safety training, general navigation, and on-the-water instruction, it is a great way for beginning boaters to gain more knowledge and experience.
Because of the availability of such services, not to mention having a community to learn from as well, this boat club is also a great introduction to boat life that lets you slowly get into the swing of things without digging in too deep right away.
4. Convenience
Boating is hard work with everything you need to do before and after setting out on your vessel, such as cleaning and boat maintenance. Including winterization and winter storage, boating is not just expensive, it's also a very time-consuming activity.
The tedium of the work involved aside, some people just don't have enough time for all of this.
Club membership addresses this very problem because everything from boat preparation to maintenance is covered, including insurance. Personally, this is the biggest benefit of Carefree Boat Club membership.
Some people enjoy the entirety of a boating lifestyle, including routine cleaning, which can be relaxing. But for others who may simply be too busy, a club membership is a great way to still have access to boating despite having a busy schedule.
Frequently Asked Questions
1. Is Carefree Boat Club membership practical?
Club membership practicality depends on what benefits you're looking for. As far as saving time that you would otherwise spend on boat cleaning and maintenance, it is worth it. Club membership allows people to spend their time freely and may allow even people who should be too busy for boating to have access to sailing.
However, if all you're looking for is lower boating expenses, the cost of Carefree Boat Club will not be practical in the long run. While it is less expensive to become a member, boats can last for decades, and membership fees for 10 years along with the initiation fee could cost more than buying a boat.
2. Are there problems with the availability of boats or facilities?
There are usually no problems with reservations, except on popular holidays for boating such as the 4th of July when a lot of people end up booking. Making an early reservation may help, but it's a good idea to keep in mind that there may be special restrictions in place for such dates to keep boats available to more people.
3. How are reservations made?
Different locations offer choices for booking reservations, including a unified online reservation system through the official member's page. Boats can be reserved for use on the same day it is booked and at any time of day.
Conclusion
A boat club is a great choice for people with certain considerations in mind, and Carefree Boat Club is an excellent option that few other clubs could match.
Since it's great for boating beginners and veterans alike, it's a good idea to know important details, like how much does Carefree Boat Club cost, should you need it.
If you have any comments or experiences with boat clubs you'd like to share, please leave them below. It would be great to hear from you.
Remember to boat safely.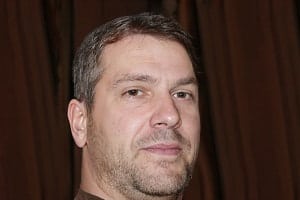 "My intention from the first day establishing Boating Basics Online is to provide as much help as possible for boaters who want to experience a first safe and convenient trip. So feel free to join us and share your beautiful journeys to the sea!"