Houseboats are becoming more and more popular. Many are planning to make the water their home grounds. However, the question here is, "Are you ready to live on a houseboat, and how much does it cost to live on a houseboat?"
Different factors affect the cost of living on a houseboat, like your water utility, and ownership maintenance. Typically, if you choose to live on a houseboat, you should allocate at least $500 to $1,000 monthly.
However, these estimations may change depending on the country you live in and the marina's rules and regulations. Thus, it is essential to be familiar with the laws within your area before you settle in a houseboat.
In this article, you will learn about the cost of living on a houseboat, the different houseboats, and the pros and cons of living in houseboats.
What is a Houseboat?
A houseboat is a boat that is constructed or altered to be used as a home. Some houseboats are motorized, but most are moored, kept stationary at a fixed location, and tethered to land for utility purposes.
If you are curious to see how it's like to live on a houseboat, you can watch this video created by Living Big In A Tiny House. You can also look for houseboat rental services online, such as those offered by Almost Home and American Houseboat Rental.
Best-Known Houseboats Types
There are different houseboats available. You can buy previously occupied houseboats or you can purchase a brand new one. Regardless of which you choose, you should match it to your style, because, after all, it is you who will occupy that space.
However, sometimes, it is difficult to select a style for your houseboat. If you find yourself in this situation right now, try reading this guide by Jane Field-Lewis.
1. Stationary Houseboats
These aren't designed to be taken out to sea. They are mostly moored, anchored, or tied up to a specific location, such as a marina or dock. It is the most typical type of floating home.
2. Cruising Houseboats
A cruising houseboat is better for someone looking for a houseboat that can be used for both water travel and excursions. These houseboats are not permitted to operate in high or open oceanic seas, but they are acceptable on minor bodies of water.
The two basic types of houseboats that I've just mentioned come as the following sub-types:
1. Pontoon Boat
This form of houseboat is loved for its stability, utility, and affordability. It's a flattish boat made mostly of marine-grade aluminum, some wood, fiberglass, steel, and plastic. It's a fantastic vacation houseboat choice because it is easy to clean, simple to use, and only needs a little bit of upkeeping. It's also a great option for getting out on the lake.
2. A Complete Hull
In the United States, a complete hull houseboat is a standard option. Its shape makes it very stable and functional. Moreover, it has impressive dimensions that allow it to provide more living space.
When out on the water, the boat's configuration offers improved buoyancy and a smoother trip. There is plenty of storage space under the floor as well.
3. The Barge
Large vessels that can be moored indefinitely or pushed around are known as barges. It's one of the most common houseboat types because it has a lot of storage space and can serve up to ten people.
Owing to their extra width, Dutch barges are more significant than traditional barges and have better accommodation. However, these types of barges can only be moored on rivers, not canals.
4. Transportable
Long and narrow, these are trailerable houseboats that are ideal for cruising in thin and small river systems.
5. House on the Water
Floating homes are designed for people who do not intend to traverse on the water. It's ideal for a retirement home or waterfront residence.
6. Luxurious Houseboat
A luxury houseboat is a high-end vessel that resembles a luxury yacht in appearance. Granite counters, gas grills, dishwashers, and air conditioning systems are among the extra features found on these boats.
Cost of Living in a Houseboat
The average annual cost of living on a houseboat ranges from $6,000 to $12,000. These are based on factors like your location, lifestyle, and the fixed expenses of living on houseboats. Read further to know the details behind these rates.
Cost Of Maintenance For Living On Houseboats
During the summer, a canvas can make life on board more comfortable by keeping you cool and protected. An awning can protect your boat's cockpit and deck from the elements but it must be kept in place. Mildew or tearing can be a problem in extreme conditions and a special sewing kit can help you make the necessary repairs.
You should clean the underside of the hull of scum and barnacles. Upkeeping can help to maintain the rig in good shape.
Consider how much it would cost to maintain the appearance of your boat's railings, coamings, cut, and other features.
Waxing your boat's surface once or twice a year can keep it looking clean and vibrant.
Insights on the Costs of Maintenance for Your Boat's Engine
When you live full-time on a boat, you must keep your engine in good working order. Repair and upkeep materials, such as:
Clean and replace the gasoline, air, and oil filters in your engine, all of which should be included in your budget for living on a cruise.
Oil is required to keep your engine running smoothly and should be replaced on a regular basis. When changing the gasoline, make sure to properly dispose of or recycle it.
Living on a Houseboat has its Advantages
Every day, you will wake up to a view of the sea. Your houseboat will be moored at a marina, providing you with unrivaled access to the lake or bay.
You would be able to enjoy boating, tubing, and fishing regularly in the afternoon or evening.
You don't have to worry about yard work. You'll never have to shovel snow or mow your lawn again!
You do not have to pay property taxes on your houseboat, depending on the state and municipality where you live.
Living on a Houseboat has its Disadvantages
A homeowners' association will likely require you to join and follow its rules. Most marinas that allow houseboats to be used as permanent residence require residents to join an association that oversees boat maintenance, docking, and other issues.
Living on a houseboat entails extra costs. You will almost certainly have to pay rental fees.
Compared to a traditional single-family home, sometimes, a houseboat has less living space.
Conclusion
Purchasing and living on a houseboat is a more affordable alternative to land-based living and is frequently less expensive than renting an apartment. If you are having doubts about living on a houseboat, you can try renting one.
Despite your living expenses and a need to understand other maintenance and repair skills to save money, living on a houseboat provides various advantages that you cannot get elsewhere.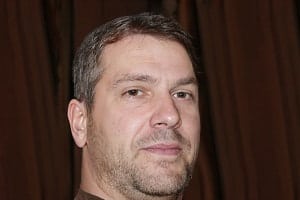 "My intention from the first day establishing Boating Basics Online is to provide as much help as possible for boaters who want to experience a first safe and convenient trip. So feel free to join us and share your beautiful journeys to the sea!"