Lovers of wakeboarding, tubing, and water skiing can't get enough of the unique perks that towboats like Supra wake boat bring to the table. Are you itching to buy one but want to do more thorough research first?
If "Who makes Supra boats?" is one of your top questions, know that it's a Tennessee-based company called Skier's Choice. It specializes in designing and creating water sports boats, primarily divided into two brands: Supra and Moomba.
Who Owns Supra Boats?
Again, to be clear about who owns Supra, these towboats are made by Skier's Choice, and the company has stellarly done so for decades now, since 1981.
If you happen to be wondering who makes Moomba boats as well, well, consider your entire search complete. Both brands come from this vessel manufacturer.
Even now, they continue to specialize in wakeboarding and water skiing towboats.
Here Are a Few Tidbits About Skier's Choice
"World-class," "luxurious," and "top-tier" are but some of the labels attached to a standard Supra boat. As such, owning and towing a Supra earns you instant brownie points in both the car and boating world.
Just take a look at the average Supra boats interior, and it doesn't take really long to see that these vessels scream "high-end". I mean, name a casual boat that has this much vinyl and leather as well as features like switchback seating, rear-facing cameras, dual subs, and GPS cruise control, to cite a few.
Just take a couple of minutes to read through a review of the Supra SE550, for example, and you'll see the (almost) endearing way in which seasoned wakeboarders sing odes to this company.
So, yes, it's one of those capital-B Big Companies in a highly specialized niche. Here's what I find the most interesting and appealing about Skier's Choice:
Skier's Choice is pretty meticulous when it comes to designing and manufacturing its water sports boats. They use no less than premier technology and don't skimp on the top-notch materials they use to build them.
As of this writing, there are 4 model lines in the Supra category, namely: SE, SL, SR, and SA.
For brand-new vessels, the average Supra boat price seldom falls below $100,000. You can catch used vessels for half that price tag, though.
You can't really run out of options if you're looking for Supra boats accessories. They have numerous dealers strewn throughout the United States, where you can also purchase most Supra boat parts.
WakeMAKERS is an excellent place to look if you want to search and buy specific parts and accessories online.
Frequently Asked Questions
Are Supra and Moomba the same?
Supra and Moomba may come from the same company, but they're separate brands for a reason. What's sure is that each model can cater to a different activity or habit that the wakeboarder, wake surfer, and water skier is used to or presently prefers.
Think of Moomba as the more entry-level option for most, while Supra is often the coveted, ideal, but pricey choice.
Is Supra better than Moomba?
Most wakeboarders and wake surfers mutually agree that Supra is a far superior brand, so it's really a "you get what you pay for" situation for most of them when it comes to these towboats.
You're not only paying for the luxury if you choose Supra but for the technology as well. I'm just going to say that the AutoWake feature alone can already beat Moomba boats, as it makes life way easier with the way it can automatically make the right adjustments for a close to perfect ride.
Conclusion
If one of your wakeboarding buddies or casual passengers floats questions like "Who makes Supra boats?" and "Who owns Moomba boats?" just remember the letters S and C: Skier's Choice. And, no, Supra isn't the manufacturer, but rather the brand created by the said company.
Considering the mileage and repute Skier's Choice has earned over the years, it's a name well worth remembering.
To know about other boat brands, please take a look at these articles: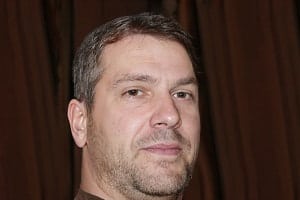 "My intention from the first day establishing Boating Basics Online is to provide as much help as possible for boaters who want to experience a first safe and convenient trip. So feel free to join us and share your beautiful journeys to the sea!"