Have you ever wondered who makes Moomba boats? Well, you've come to the right place to find out. We will also tell you how Moomba boat makers build them to perform excellently.
Moomba Boats are affordable and loaded with powerful standards for towing, wake, and water sports. Their makers made them sleek, easy to tow and stow, and with deep hulls built that have strong ballast to punch a modern performance.
Continue reading to learn more about Moomba Boat quality, why, and which one suits you.
The Moomba Boats Origin and Features
1. Moomba Boats Origin and Development
The Moomba Boats which originated in Maryville, Tennessee, in the US by Skier's Choice have been around since 1980. The privately held Skier's Choice manufactures expensive Supra boats, the luxurious version of the affordable Moomba ski boat brands.
Over time Supra Moomba Boat models evolved from being ski boats to inboard wakeboarding and surfing boats for ultimate performance. Their maker emphasizes innovation and customer service to meet the increasing demand of the water sports industry.
Every feature from the interior to the exterior of each Moomba boat is engineered to give an optimum experience. Boat owners trust every Moomba Boat model for its fully customizable design and standard quality that is worth the investment.
One feature that shines among Moomba Boats is its adaptability for a tight budget to own these Skier's Choice brands. With each of the Moomba Boat's development, it eases out the focus of every tow, wake, or surf.
2. A Snapshot On The Maker Of Moomba Boats
You may wonder where are Moomba Boats made, how they evolved, and who made them superior for waterski, towing wake, and watersports. These marine crafts are made by Skier's Choice, not just for mere boating but to give you enough reason.
The Moomba Boat maker makes it possible for every surf or wake boating enthusiast to realize their dreams. Their innovations over the years kept pace with the massive capacity of towboats and wake boating.
Improving each Moomba boat by putting together technological and cost-effective innovations enabled it top to the list of most marine reviews. Each year Moomba develops new boat models with planned protected runtime for improved wakeboarding confidence for each loyal user.
It made everyone who owns Moomba boats satisfied with its growing design to suit every boater's choice. Skier's Choice makes you feel safe even before leaving the docks with its fully customizable applications and auto-wake ballast system.
The Skier's Choice is your lasting partner for Moomba and other towboats if you need more wake/ waterski boating options.
3. Wide Reach of Moomba Boat Dealership
The wide dealership reach is evidence of how the Moomba boat maker has stood strong for over three decades. Working through with Moomba boat dealers will get you perks and the top-notch services that are manufacturer-assured.
Most sought dealers in the USA and worldwide can guide you in getting the right one like the Moomba Kaiyen. Each dealer is closely keeping pace with the Moomba manufacturer's trending innovations in improving these boats with advanced solutions.
Each year Moomba releases top pick models, such as the Moomba Helix and Moomba Mondo to suit every expectation. The increasing demand for a Moomba wake boat made their manufacturer offer more positive benefits to the boating community.
Owning a Moomba boat from an authorized dealer is like getting it direct from Skier's Choice at a fair price. It will help you enjoy the best ride you've long desired for.
4. The Moomba Boat Features
Here are facts that boaters love about Moomba boat features for giving them endless fun experiences and water skiing thrills. These features prove the strength of craftsmanship their makers put into the dependable boats loaded with higher standards.
Their makers ensure to boost the boat's simplicity and affordability traits with highly-advanced navigation and ballast controls. The boats are technologically equipped with smooth functionality for towing, surfing, and wake boating.
They have great lighting options with standard LED lights and stylish and compact storage for an all-season wake and surf boating.
Add the sleek appearance of the Moomba variants that are at pace with automated, wireless applications and touch-screen monitors. Such technological advancement makes operating the boat easy with single-touch control options.
And every boater highly attests to how Moomba boats are affordably priced while offering functional and application features. These boats are equipped with excellent torque performance with intelligent sensors and patented wake systems.
The good resale value comes with an extended life span and glossy yet non-luxurious looks. The various Moomba models available through dealers near you are better options for flexible use and great wake power.
Frequently Asked Questions
1. Why Choose Moomba Boats?
Boat owners choose Moomba boats because of their affordability features and highly-advanced performance. Their makers designed Moomba boats to provide optimum performance for a tow, wake, and surf boating while keeping them inexpensive.
These boat types are highly adaptable to varying weight requirements and even massive wakeboarding or surfing. Each Moomba variant is made of a standard ballast system that provides greater wake and balance over dense water.
Wake and surf boating lovers attest to the boat's impressive resale value with over a decade of consistent performance. Despite their depreciation in the early years, they last to hold an extended value among leading brands in the market.
Choosing a Moomba boat is one wise decision you can make to enjoy your investment and optimize your water rides. Every Moomba model is built to provide longer use and give you peace while surfing the waves and going further.
2. Are Moomba Boats Worth Buying?
You should decide on the right boat based on the features you find on the Moomba variants here. The Moomba boat makers aim to satisfy your various boating needs and prove that these "Moomba boats are worth buying."
Some of the impressive features that make Moomba boats earn their reputation include durability, practical pricing, and high-quality build. Boat owners are impressed by how their Moomba boats work well for towing, water sports, wakeboards, and other recreational boating.
You can compare your Moomba boat with high-end marine craft counterparts in both interior and exterior reliability and technology-based innovations. The superior quality materials, functionality, and impressive performance of its hulls and exteriors speak for the value of your money.
Getting one of these most-sought wake boating brands will not only optimize your ownership value but also packs it all. Each variant is loaded with maximum comfort, a high-quality engine, and lasting performance regardless if it's pre-loved or brand new.
Conclusion
Choosing your favorite Moomba boat model seems tricky and can leave you wondering "who makes Moomba boats" that fit your boating needs. Understanding their high-performing features and trusted qualities among Moomba brands is what this review provided you.
We are pleased the insights we cover here have eased your expectations to know Moomba boats better. Make these expert tips your practical buyer's guide in buying the right one.
Continue enjoying these custom Moomba models for various water sports, surfing, towing, and other boating adventures. Let these reliable Moomba boat features, and commonly asked questions bring more value to your wake boating.
Other articles are made for you: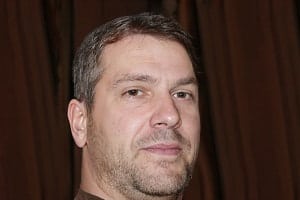 "My intention from the first day establishing Boating Basics Online is to provide as much help as possible for boaters who want to experience a first safe and convenient trip. So feel free to join us and share your beautiful journeys to the sea!"