Axis Wake is a well-known brand that is popular for its high-performance wakeboard boats but also easier on your bank account compared to high-end models. But don't you wonder who makes axis boats and what company it is?
Axis boats are owned and made by Malibu boats, another well-known brand. These two boats have many similarities, and their relationship runs deep. Keep reading to find out more.
Who Owns Axis Boats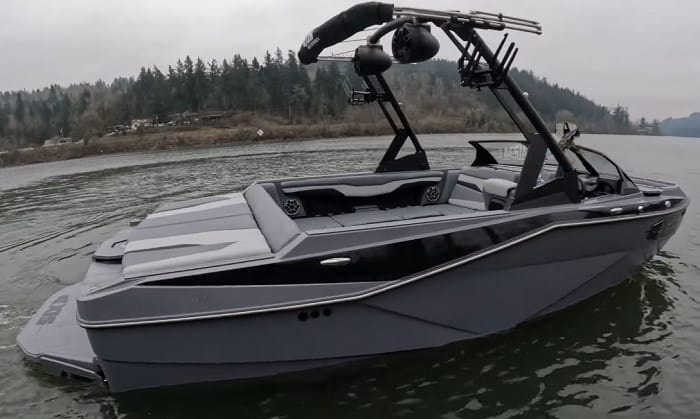 Axis Boats is a brand of wakeboarding vessels launched by Malibu Boats to complement its main product line. It remains part of the Malibu Boats Inc. holding company along with Cobalt and Pursuit.
It has a lineup of good products that the company sought to produce to cater to what boaters want while keeping them relatively affordable.
What sets Axis apart from other brands under Malibu is that both Cobalt and Pursuit were acquired through purchase, while Axis has always been part of Malibu sharing its history.
This is also one of the reasons why Axis boats are in many ways similar to Malibu-branded models.
What is an Axis Boat and Its Features?
Axis Wake boat is a brand specializing in wakeboarding towboats and, together with its parent, Malibu, makes up almost half of such vessels today.
While Malibu is a top-line brand, Axis shares many things with it, even sharing production processes and location. This makes every Axis boat reliable, lending to its excellent reputation.
Their boats use many similar parts, such as engines and transmission. Despite the high level of performance, Axis boats are made more affordable as their designs are simpler.
Their price point is kept to a limit by controlling production costs of convenience features and doing away with fancy electronics such as touchscreen monitors and automated systems.
Axis boats opt for manual functions instead but still retain core mechanisms and features such as Malibu's Wake Plus hull. It can be found on every model, even for the smaller Axis A20 or even the newer Axis T250.
Frequently Asked Questions
What is the difference between Malibu and Axis boats?
Axis boats are a middle-priced boat line, while Malibu focuses on the higher-priced tier of boats with prices of $200000 and up.
If you were to go over a complete list of Malibu boat models by year, you can see that they only manufactured mid-tier priced boats until a particular year and stopped after a specific point.
Malibu focused on high-end boats after Axis launched.
When did Axis boats come out?
The first Axis wakeboard boat was the Axis A22 which came out in 2009; it became one of the company's best-selling models. It was given a redesign in 2019 and is one of the currently available models from the manufacturer.
Where are Axis boats manufactured?
Axis boats are manufactured in Loudon, Tennessee, where Malibu's headquarters and production factory is located.
It was decided that all their operations would be concentrated in one area, including customer service and finance.
Should I consider purchasing used Axis boats?
Used boats are usually considered because of their lower price, but this depends on the situation. Axis boats have a 5-year unlimited full factory warranty that extends to the powertrain, components, and other parts, except for the Gelcoat.
It's a good idea to weigh this fact when considering buying used, where you may get only a partial warranty or none at all. You can only be assured of a warranty by purchasing from official Axis boat dealers, and transfer of warranty can only be done once.
Are Axis boats any good?
Yes, they are, with all the essential features and functions of an entry-level wake boat. It's worth considering due to the relatively affordable starting price of around $50 to over $100.
Conclusion
Now you know who makes Axis boats and owns them. It's always a good idea to research before buying a product and try to understand how they are made. This is especially true when investing in something expensive, like a boat.
What do you think about it after learning more about the brand?
Let us know by leaving your comments in the section below; we'll wait to hear from you.
Remember to boat safely.
Furthermore, please take a look at the following articles to know about the most popular boat brands: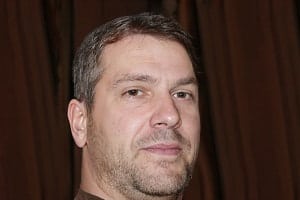 "My intention from the first day establishing Boating Basics Online is to provide as much help as possible for boaters who want to experience a first safe and convenient trip. So feel free to join us and share your beautiful journeys to the sea!"