Currently, it would be hard to deny the remarkable protective qualities of the best teak sealer for boats. It won't even be farfetched to state that it's just as good as marine-grade varnish in remedying the wood-related ills that arise out of the harsh marine environment.
The teak sealer also manages to keep the hardwood's overall look as pleasing to the beholder as possible. That being said, when I talk about the best sealers, I almost always refer to products that seal the beauty of the wood in more ways than one. Moreover, brands nowadays use advanced polymers that bind to the wood's surface to protect against dirt, moisture, UV rays, dust, grime, etc.
So do the products featured here meet these requirements? Please take a few minutes of your time to read through this buying guide and review it, and you be the judge. These are primarily based on the first-hand experience I've had using old and new teak sealers.
---
STAR BRITE Teak Sealer
Remarkable durability
Easy mistake correction
Excellent moisture protection
---
Better Boat Teak Sealer
Cheaper
A breeze to apply
High-quality finish
---
Golden Care GT102
Decent protection
Outstanding longevity
Well worth the high price
---
Best Teak Sealer for Boats Reviews
1. STAR BRITE Teak Sealer
STAR BRITE remains a solid brand for hardwood finishes precisely because of products like this. To me, buying this is almost always a guarantee of quality.
After all, I can't name many brands that can achieve the kinds of results that you can get from this teak sealer. I love that it delivers what it promises in that regard. I often only have to apply a single coat to get the classic finish I want.
I have to note that it's relatively easier to correct any mistake I make when I use this sealer. I only need to wipe any errors and still ensure an even coating regardless of the type of hardwood I'm working on. I just follow the instruction of using a foam brush, and I do get consistently great results.
I don't use this much on my sailboat's deck, but that's probably because I tend to buy the Clear variety. It's basically like clear varnish in my book. On teak and oak furniture on board, though, it's a different story. I'd gladly apply this to any outdoor hardwood furniture that doesn't have adequate moisture protection.
It sure could tone down its unpleasant smell, though. I always have to be outdoors or keep the windows open if I apply this.
I own a set of teak chairs that have almost become permanent fixtures in my sailboat. I applied this to them 2 years ago, and they're still looking mighty fresh despite the rain and waves beating down on them sometimes. I can't say much about the UV protection, though, since I tend to stow them away when it gets too hot to lounge on the deck.
What We Like
Takes only one coat to get great results most of the time
Excellent moisture protection
Easy mistake correction
Remarkable durability
This is a trustworthy product made by a reputable brand. It delivers what it promises, and I find it adequate to head off this list because of that.
2. Better Boat Teak Sealer
Better Boat's teak sealer deserves to be called the ultimate teak protector in my opinion. It's a product that's easy to apply and maintains its protective capabilities for a long time.
That's notable considering I've only used this for less than two years. Once it reached the one-and-a-half-year milestone, I knew that it's special, and it immediately earned a spot on this list because of this.
As it stands, the deck still shows excellent moisture protection after more than a year since application. I'm crossing my fingers that it will reach the two-year mark, at least, before I need to reapply. Take note that I'm saying these things based on my sailboat's deck that has gotten its fair share of sun and rain over that time.
I don't mind applying it since it's very quick and easy to put on most teak surfaces. Indeed, that's one other main aspect of why I love this product. It's not just the smooth thinner-like consistency that makes brushing it a breeze. It's also because of the way it doesn't form streaks once you get it on the wood.
And who doesn't like a high-quality teak sealer that's cheaper than most? That's one other thing that sealed the deal for me, besides the fact that you get a high-quality finish on top of everything. It's all-natural and imparts just the right amount of gloss.
Much like a few teak sealer products, I'm not a fan of the smell of this one. So you should make sure to apply it in a warm and well-ventilated area. Also, it takes a wait time of 24 hours between coats, which is longer than usual.
What We Like
Proven to last for more than a year
A breeze to apply
Cheaper than other products
High-quality finish
What We Don't Like
Undesirable smell
Takes a day to dry
I like the terrific combination of perks this product offers. This one is a must-have for anyone who wants to save a couple of bucks with their hardwood-protecting endeavors.
3. Golden Care GT102 Teak Protector
There aren't enough teak sealers that can boast of lasting for as long as 3 years without showing signs of wear. This Golden Care product stands out in that it's one of the few that can do so.
I tried this protectant out 3 years ago on an 8-year-old teak outdoor dining set that we keep on our family yacht. I haven't done a recoat yet. That should tell you all you need to know about what kind of longevity you can get out of a 1-liter bottle of this teak protector.
Once the second month rolled in, the wood began to lose the golden color it previously had after I coated it. It retained this look for a long time, around 2 years. The fresh look is beginning to wear away at its current state, but there are no signs of greying yet. I plan to reinforce it soon, but still, that kind of mileage greatly exceeded my expectations.
I do have to admit that I make sure the teak set is well protected when there's a strong downpour and when the waves splashing on the deck get out of hand. That being said, I haven't tried it out on a teak deck yet. It's a safe bet for that, I think, since I can vouch for the overall satisfactory water and sunlight protection. I just haven't been able to test it out thoroughly.
However, this product is not that wallet-friendly. But if I'm going to consider the years I got out of one bottle, that's way more than what most big-ticket teak sealers can achieve.
What We Like
Outstanding longevity
Decent protection
Finish with a slightly deeper tone
Well worth the high price
Finishes that last for a good 3 years put this product anywhere but the back burner. It can give any other wood-staining concoction a run for its money with that alone.
4. Semco Teak Sealer
This teak sealer goes against the norm by giving you many finish options to choose from. I like the honey tone one the most because of the light golden hue it imparts. In addition, you can also select natural or clear, or even other finishes depicted in a Semco teak sealer color chart. It offers solid protection and is available in cheaper varieties. More so, its one-gallon container is also cheaper compared to the other selections.
Another standout quality of this product and brand, on the whole, is that it's one of the easiest to apply. While others require you to use a foam brush, this product can do with just any clean rag. Moreover, I no longer have to wait to apply the required second coat. I also don't even have to do characteristic light sanding for every coat.
I tried using it along with a topcoat to great success on one of my canoes. So far, after 2 years, it's still none the worse for wear, but the finish has faded a bit.
That being said, I hate that it doesn't last as long as other brands featured here. I managed 9 months at most in my sailboat's deck and railings with the elements and the weather in Maine factored in. At other times, I get even fewer than that, but, at least, it prevents wood from greying out or keeps molds and mildew at bay.
What We Like
Available in numerous finish options
Strong protection
Can be applied properly with just a clean rag
No waiting time and sanding needed between coats
What We Don't Like
Not that long-lasting compared to most
Semco teak sealer reviews highlight the eye-catching finishes this product can give. I have to agree with that and wish to add the other benefits I highlighted above.
5. TotalBoat Danish Teak Sealer
Just as protective as marine varnish and equally praiseworthy in its natural finish, TotalBoat's Danish teak sealer skillfully combines the best of both worlds to great results.
This product is every bit worthy of its lofty price tag. That's notable since there's only a handful of products that deserve to be called as such. And I mean really deserve it.
It's technically a sealer in that the wood doesn't drink it up like your average teak oil. Nonetheless, I'm glad that I still get stellar results by simply giving weathered decks, railings, and furniture a good and thorough sanding and cleaning before application. It does a fine job in bringing out the original color of the wood, teak, or any type of hardwood.
But as for the main factor, durability, it gets an A for me. It's notable in the fact that I've had decks and wooden railings that lasted for well past a year, even when they consistently get wet and exposed to the sun for prolonged hours. There's no trace of mildew or mold, even as the coats begin to grey out and ask for a fresh dab or two.
The consistency is such that it can be spread and evened out with just a clean rag. I've experimented between applying 2 to 4 coats, and I can safely say that the more you apply, the more you extend its life and even the mold protection. Four is the optimal for decks, based on my experience, since the one on my yacht is the most prone to molds.
As for the application, I like the overall convenience involved. Instead of waiting for days or weeks when applying varnish, I get results that are arguably just as good in the 8-hour waiting time between coats with this product.
What We Like
Great protection for outdoor furniture, decks, and railings
Easy to apply
Can restore weathered furniture with outstanding finishes
Quick-drying
Anyone focused on outdoor furniture and wooden boat parts that frequently take hits from the elements may very well consider this as the best marine teak sealer.
6. Waterlox TB 3809 25F Marine Sealer
This sealer combines the beautiful finish of teak oil and the outstanding moisture protection of marine sealers.
Like a few teak sealers mentioned in this review, this one penetrates the wood like your standard teak oil. I found out a day later after first buying it that it's made up of tung oil and resin, so I was a bit doubtful if it will last or offer as much protection as a teak sealer. I'm glad I was proven wrong when I applied it to my sailboat's balcony, which is normally not spared from downpours.
I use it on more than just boats. I've also tried it out on a sun deck and a couple of outdoor furniture. It's only been a year since I used it, and so far, I like what I'm seeing. It offers top-notch water protection that you can expect from a marine-grade teak sealer. I wish I could say for certain that it's durable, but the signs after a year seem to be pointing to that.
It doesn't sacrifice style. If you want a darker amber color in your wood, then this may very well be the one you're looking for. I know not everyone likes to darken their wood, but this one doesn't really go over the limit with it, I think.
It only takes a brush or a lint-free cloth to get it on any kind of applicable hardwood. I've only used it on one boat deck, though, and a not too weathered one at that. It has remarkable coverage per bottle as two bottles were enough to cover my 220 square foot balcony. It also dries relatively fast, taking only around 24 hours.
However, the odor is so strong and it borders on being offensive. That is why I won't be applying this inside any building without proper ventilation any time soon. I'm just glad it doesn't linger over time.
What We Like
Top-notch water protection
Attractive dark and amber finish
Good coverage
Not hard to apply
I can't name a better teak sealer that is just as flashy and protective as this one.
7. TotalBoat Wood Sealer
Fast-drying
and an economical choice based on its excellent coverage alone, TotalBoat's wood sealer is a perfect fit for big finishing and woodworking projects.
This product serves as my go-to wood sealer, especially if a piece of furniture is freshly bought or a canoe is just right out of the factory. I want to keep the teak, mahogany, or even oak in its best condition, which is a visibly cost-effective option with its amazing coverage per quart. I often have more than enough left in a bottle after finishing an entire canoe.
True to the brand's claim, it dries in only three hours in mild weather, which is record time for me. I also don't need to sand with every coating I do, and at most, I only need 2 coats to get a good finish. Prepping is a must, though. Make sure you keep the surface nice, smooth, and dry before brushing.
I can attest that it gives top-tier UV protection. I have one of my mahogany benches, which I didn't bother to varnish, as proof of this. It still hasn't lost its color after 8 months, and it's constantly exposed to the sun for at least 6 hours on most days.
If you're more into preserving your teak deck or mahogany pieces on board against regular sun exposure, then it is the sealer to pick. Many people put a lot of trust in this brand, especially if it's related to boating.
Overall, the finish is not that noteworthy. Don't get me wrong. I like the way it mildly refreshes the look of the wood. But, it's not enough to me and would need a bit of varnish to truly bring out its strengths. Adding varnish also ensures better water-repelling.
What We Like
Superb UV protection
Quick-drying
Excellent coverage
No need to sand between coats
What We Don't Like
Works better as prep for varnish
Who says amazing and instant don't mix if teak sealers are the topic? This product proves that notion wrong.
8. JustTeak Sealer
For excellent, exquisite finishes and tried-and-tested protection that won't let your wood down, this is the product to choose.
All the marine teak decking and furniture I've used this on has managed to retain their fresh looks. I'm more than willing to say that the quality dropped by a fraction, but that's not at all the case. Everything is just as good as they were since the first day I restored my fishing boat's deck with this concoction and a number of its dilapidated furniture.
Please do note that I've been religiously using it and the JustTeak Cleaner and Brightener every six months since I decided to try this sealer out 3 years ago. I'm not entirely sure whether that's the key, but I'm more than likely leaning toward it. I really don't mind doing this since, one, it's not a pain to apply like the others featured here, and two, it has managed to preserve the beauty of my precious teak on board.
One good reason why I'm willing to go through all that trouble as well is that the resultant finish is infinitely better. I like teak sealers that put the natural charm of the wood in the forefront. This product gets as close to that as possible.
It's notably cheaper per liter and gallon when matched up to the price of other brands. That's always a plus for me as long as I don't have to apply a lot or have to empty many bottles just to get the kind of coverage I'm comfortable with. I can safely say that this product meets that criterion.
It does take a bit of work if you're applying since you'll need to wipe and wash the sealer away with the cleaner, then proceed with the brightening. Still, no pain, no gain. Also, it's worth it because I get a smoother than normal finish that makes dirt and dust removal a piece of cake.
What We Like
Excellent protection
Relatively cheaper
Proven to be able to preserve teak
Great natural-looking finish
Easy to clean
What We Don't Like
Needs the brand's cleaner and brightener for optimum results
What I got with this teak sealer makes it a real gem of a find. It proves fantastic looks can last as long as you're willing to go the limit.
9. DITEC Marine Triton Teak Protector
This unit is another techy product that allegedly uses nanotechnology to act as a stronger protectant. Well, I'm a firm believer now because I've yet to own another teak sealer that offers A+ protection without using the usual slew of harmful chemicals found in most solutions.
I picked this teak sealer up the first month it became available. I remember it was during the first few months when the pandemic was rising in the States. It just so happened that there were shortages of teak sealers at my local Home Depot. Just my luck, considering my yacht's deck needed a refurbishing before I could embark on my planned months-long fishing trip to the UK to get away from all the stress and pressure.
Anyway, I bought this from Amazon because it's the quickest one that would have arrived on my doorstep back then. I'm just glad I gave it a try because I'm thoroughly satisfied with the results I got. I applied this in a single day on my deck's boards and emptied the entire bottle on the railings. It was all effortless application and superior coverage all the way.
Fast forward a year later, and everything's still beading up water. No amount of sun exposure and dirt, dust, mildew, and spilled wine and juices have brought the quality of the finish down. The finish looks natural, so that's another ready checkmark from me.
However, it doesn't stand in comparison to the superior protection. It's in a league of its own. I just wish this sealer doesn't have to exact too high a toll on my wallet every time I need to apply it.
What We Like
Wonderful protection
Above-average coverage
Uses non-toxic ingredients
Great natural finish
Easy to apply
The teak that shrugs off all the things the elements throw its way is always a sight to see. Consider this your ticket to that spectacle.
10. SEAL-ONCE Exotic Wood Sealer
Environment-friendly and offers outstanding moisture protection, that's just two of the reasons why this sealer deserves the 'premium' tag.
Honestly, I was drawn more by this sealer's eco-friendly and non-toxic tag than anything else. I own pets and plants, after all, that could do with being exposed to fewer harmful chemicals. I tend to apply teak sealers and varnishes regularly since I also own a handful of canoes. This quality goes a long way in safeguarding them and myself included.
As for overall protective performance, it's right up there with the best. I'm not entirely sure how much of a role the 'nanotechnology' feature that the brand throws in plays. However, I can safely say that it always wicks water with relative ease.
It keeps anything I apply it to, whether decks, railings or furniture, dry after a downpour or any kind of accidental water spillage only after a few minutes. This quality paves the way to effortless cleaning, and I'm all down for it.
All the while, it maintains a very neutral, natural finish. No darkening whatsoever. If that's what you're aiming for besides superior, long-lasting water protection, then this should be right up your alley.
I'm not too sure of the UV protection yet, but I can say that it holds up well against continuous sun exposure. I have most of my canoes and a couple of outdoor benches as proof of this. They're not crumbling to the pressure just yet, so to speak, after a year since I coated them.
Applying it is just as easy as some of the products here. However, it's not notable enough to be considered as an advantage in itself. You simply have to do the standard prep work before starting and ending with two excellent coats every time. The only downside I can think of is the two-day drying time.
What We Like
Remarkable water-repelling capabilities
Natural-looking finish
Decent UV protection
Eco-friendly and non-toxic
Easy to clean
This product proves its status as a bonafide innovation with all its benefits considered.
Factors To Consider When Choosing A Teak Sealer For Boats
Much like most concoctions applied on hardwood to maintain its quality and give it a nice golden finish, most teak sealers are fairly beginner-friendly. I say this in the sense that there are a handful of brands out there that you can't go wrong with, even if you're not so versed in the specific factors to consider. You'll get great results either way and not struggle as much compared to varnishing.
However, it does pay off to learn these factors if you want to get the exact results you want and get the best value for your money. I've taken the liberty to outline them here.
UV and Moisture Protection
Plenty of teak sealers place durability and protection first and foremost. This factor makes them ideal options for outdoor furniture and marine use. This is precisely the reason why I sometimes ditch teak oils for teak sealers.
Not all products can guarantee excellent UV and moisture protection, though. In most cases, it could be great in both or only either one. Sun damage can lead to heavy staining and discolorations, so you can't overlook UV protection as much as you prioritize mold and mildew prevention.
Take note that there are clear finishes that don't work that well on weathered or greyed wood. They only do well to enhance or bring out the natural color of the wood in its present condition. For weathered or old teak, it's better to opt for classic or natural light finishes that lend a golden hue to the wood. These can sometimes rival varnishes and lacquers in attractiveness.
In fact, some finishes can even keep dirt and dust away. Undoubtedly, that's a common issue in teak furniture and fixtures, so that's always a welcome advantage. More often than not, this quality paves the way to ease of cleaning as well, to the point that wiping the surface of boards used on decks, railings, and furniture becomes a breeze.
Coats Needed to Ensure Full Coverage
And by "full", I also mean correct and even coatings. How much will it take for the teak sealant to achieve this? Many experts state that the more coats equals more protection, it still won't hurt to get sealers that give the best value for money in this regard. I can name a few brands that can get me the results I want, even with a single coating.
The Different Types Of Teak Sealers
If we're referring to standard teak sealers, these are often the ones made for teak outdoor furniture and other types of hardwood like oak, mahogany, and maple. They impart excellent protection against sun and water damage alike.
However, expect them to be a grade lower than their marine-grade counterparts in offering the said two-way protection. You'll find that these types of sealers tend to offer more in the way of color and style variations.
Marine-Grade Teak Sealers
Almost anything marine-grade has a ready connotation of the highest standard. Teak sealers are no exception. These teak sealers are specially formulated to impart better resistance to moisture penetration and protection from long hours of direct sun exposure.
Benefits And Drawbacks Of Teak Sealers
Benefits
Adequate Marine Protection
Teak sealers made for boats fare better in combating the issues that arise from regular exposure to harsh marine environments. Some old salts will say to you that a saltwater wash every now and then can keep mold buildup from happening. Nonetheless, that's only effective if the salt remains in the water, which is rarely the case. We also can't deny the fact that salt leads to weathering, too.
Teak sealers constant protection against moisture and sun damage as long as their coats remain on the wood's surface. On average, this protection lasts for a year.
Often Dries Faster Than Varnish
If you don't want to wait for days to apply multiple coats, teak sealers are a viable choice. I typically only have to wait 8 hours at most before I can apply a fresh layer again. Occasionally, it's even shorter than that.
Lends an Attractive Finish to the Wood
Who doesn't like to gaze at wood whose natural, God-given color is restored to its best condition? The best teak furniture sealer can ensure as much.
Disadvantages
I can't really think of many notable downsides to using teak sealers. Sure, there's still the waiting time, but it's relatively shorter. Most last as long as varnish before any kind of reapplication is warranted.
Perhaps, most of the drawback stems from the high price. I'm confident that many users will agree with me on this. I tend to save more on some marine varnishes and teak oils.
What Is The Best Teak Sealer for Boats
To me, it's any product that helps you save money, gives lasting and potent protection, is easy to use and clean, and provides a fine finish. Some people might say this is a Star Brite teak sealer, while others are more than willing to get behind a Danish teak sealer. Ultimately, each one has its own combination of strengths.
The products I listed here gave me the most satisfactory experiences. I don't have a favorite precisely because of this.
What Is The Difference Between Teak Oil and Teak Sealer
Both overlap in their purposes of preserving and beautifying wood. They only differ in how they bring these about. Oils normally penetrate or are "sucked" by the wood to give their positive effects. Sealers, on the other hand, only stay on the surface by binding with it. The most compelling advantage of sealers over oils is that you often don't have to apply the former as frequently as the latter.
Should I Use Teak Oil Or Teak Sealer
To me, you should use the one that gives you the most desirable results and fulfills your actual goals when finishing teak or any kind of hardwood. For anyone who wants to go for a more no-hassle approach, though, I'd recommend sealers first.
Conclusion
I hope that you land the best teak sealer for boats in no time now that you're aware of the factors to consider and have a host of great products to choose from. Even if it remains elusive, don't sweat it. You can always try out one of the brands I recommended here and see for yourself how each one brings valuable results.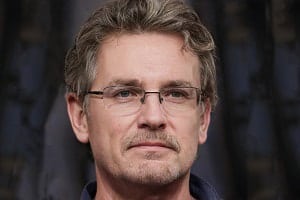 "I am James Harvey – founder of Boating Basics Online. It is established with the drive to help out first-time boaters, which are those desiring to explore their way through the water. So if you are new to boating, start from here with me. "