Have you been wondering what safety equipment is required on a boat in Florida? The U.S. Coast Guard requires a USCG-approved PFD (personal flotation device) available in various sizes to accommodate all passengers.
Every passenger should have a life jacket. All boats with a high flammability risk (i.e. fuel tanks) need to have a fire extinguisher on board; more than one is required for larger vessels. Other necessities include whistles, lighting tools, and at least 3 items that may be used as distress signals.
Read on for a more detailed checklist of requirements.
Safety Equipment to Have Onboard Based on Official Florida Boating Regulations
I've already mentioned PFDs, distress signals, and fire extinguishers as things you need on a boat by law in Florida. We need to dive into the details of each one, though. Let's start with distress signals, which, mind you, are only required when traversing coastal waters and high seas.
1. Visual Distress Signal Requirements
Only smaller vessels that span 16 feet or less are exempted from bringing daytime visual distress signals. Nighttime signals are a must on a kayak and other boats that fit this category.
All other vessels that are larger than 16 feet up to 65 feet need signals that work during both daytime and nighttime. If you're wondering about the Class 1 or Class A boat requirements you should follow, they fall under this guideline.
What Are the Best Distress Signals to Bring?
Keep in mind that both visual and auditory distress signal equipment is required to be aboard. By law, anything that is loud enough to be heard from far away, such as a referee's whistle, will do for the latter.
The regulations only state that you should have at least 3 visual distress signals on board. If you want my advice about the best ones, you can't go wrong with the following:
Red handheld signal flares – The best flares for both daytime and nighttime.
Orange smoke signals – These are highly visible even during extreme weather.
Parachute flares – The larger ones tend to last longer than most flares.
2. PFD Requirements
All PFDs you use, regardless of type, must be approved by the U.S. Coast Guard. Type V hybrids are permitted to serve as an alternative for Type I, II, or III PFDs, but they always have to be worn when sailing.
Be mindful of Florida boat safety requirements with regard to your vessel's size. Here they are as follows:
On a 15-foot boat or larger, there should be a Type IV PFD that is of good working condition and may be readily used in the event that a passenger gets thrown or goes overboard.
Vessels under 26 feet and a child passenger under 6 years of age should carry a Type I, II, or III PFD and have it worn by the said passenger if moored or anchored.
3. Fire Extinguisher Requirements Based on Vessel Size
Fire extinguishers are important required safety equipment in every boat, regardless of your sailing state. Keep these guidelines in mind when figuring out which ones to use for your craft:
Boats under 26 feet need at least one B-I fire extinguisher on board.
Those between 26 to 40 feet need two B-I extinguishers or one B-II.
Bigger 40 to 65-foot vessels need three B-I extinguishers and one B-II.
4. Regarding Extra Fire Control, Ventilation, and Lighting
All vessels should have a Coast Guard-approved arrestor.
Every boat should have visible navigation lights during inclement weather, especially those that greatly affect visibility.
While there is no specific safety equipment you need to bring that will aid in this area, it's advised to have two ventilation ducts with cowls to ventilate closed engines and fuel-tank rooms of boats that were constructed before August 1, 1980.
Any vessel that was built beyond that date needs to have two appropriate ventilation ducts that will keep its gasoline engine and gasoline tanks well ventilated. Those with cranking motors need to be regulated by remote-controlled exhaust blowers.
---
You may be interested in:
Safety Equipment Requirements Specific to Personal Watercrafts
Only non-inflatable PFDs are allowed in PWCs.
As much as possible, operators should have the engine cutoff switch lanyard readily available. It's recommended to be attached to their clothing or the PFD they're using.
What Other Safety Equipment and Factors Should You Be Considering?
While you should always keep in mind and adhere to Florida coast guard boat requirements, it's best to go beyond them when minimizing your and your passenger's risks while sailing. Better safe than sorry.
Besides having the right number of life jackets suitable for your vessel's passenger capacity, don't overlook other essentials like:
The anchor and rode you're using. It should always be appropriate for the weather and water conditions your boat is regularly subjected to.
A bilge pump. This should be considered as Florida boat required equipment since it can help save you time when your vessel becomes flooded.
A VHF radio. Though not necessary, having a radio on board ensures you'll have a steady line of communication with other vessels and, more importantly, the Coast Guard.
Oars and paddles. Trust me, you never know when your boat's motor or engine will fail you.
Have your vessel's safety checked by a certified examiner from either the United States Power Squadrons or the U.S. Coast Guard Auxiliary. It's entirely free, so there's no reason for you to skip it! Head over to this site to fill out a request form.
Be Mindful of Boating Violations and Fines
Violations related to the PFD requirements I mentioned here may be punishable by a fine of $50 to $80.
Florida's Boating Under the Influence (BUI) laws allow up to three offenses, with varying penalties based on the misdemeanor's number and frequency. Standard fines include $500 to $1,000 (first offense), $1,000 to $2,000 (second offense), and $5,000 (third offense). This site provides a more detailed view of BUI fines and penalties.
If you have time, I suggest you dive into this complete list since it also covers penalties related to mooring, anchoring, special hazards, etc.
Conclusion
Here's a recap of the recommended boating safety kit requirements:
Various PFDs for all vessels based on size and number of passengers.
Life jackets
Auditory and visual distress signals
Fire extinguisher
Appropriate anchor and rode
Correct lighting
Backup propulsion tools
Dewatering equipment
The detailed answers I shared here cover all you need to know regarding what safety equipment is required on a boat in Florida. Who would have thought there are many safety tools you can and need to bring aboard a vessel in Florida, huh?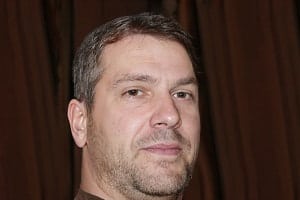 "My intention from the first day establishing Boating Basics Online is to provide as much help as possible for boaters who want to experience a first safe and convenient trip. So feel free to join us and share your beautiful journeys to the sea!"