In Florida, what are boat operators required to do when involved in an accident? This is a crucial topic because the negligence of a boat owner or both parties, boat rental companies, and equipment materials is a reality that has detrimental consequences.
Florida is a state where water-related activities are everywhere. Although it's not what people want, accidents happen from numerous adventures. The person who is involved in it needs to do more than just reporting the incident.
This article will show you a step-by-step guide on what to do during an accident or collision that occurs in Florida.
The First Thing To Do In The Scene Of The Accident
According to Florida Statute 327.30, a boater who is involved in a collision or accident should stop his or her vessel and remain at the scene. However, the person can move on if there's danger to the well-being of everyone on board as well as the watercraft.
Even though you have to avoid danger, make sure that you don't go too far away from the scene. This law also requires you to provide assistance to those who are injured due to the accident.
You can help by stopping a wound from bleeding, getting an injured individual out of the water, or stabilizing their condition while waiting for professional aid. Always make sure that you have a first aid kit in your boat for these situations.
Important Things When Filing An Accident Report
Here are the guidelines set by the Federal law among recreational boat owners when filing an accident report. You must include these things
Death of an individual(s)
Condition of an injured person(s) that requires more than just first aid treatment
The disappearance of a person due to the accident along with the possibilities of injury or death
Notable damages on the boat or other properties that cost over $2,000
Destruction of a vessel
You have to file the accident report right when these circumstances occur. Take note of the time limit of submission. In situations where an injury turns out to be serious and needs further medical treatment, death comes upon an involved person within 24 hours, or a disappearance, the report should be filed within 48 hours.
Otherwise, you can file it within a 10-day time frame. The reports can be submitted to the following authority or office:
Florida Fish and Wildlife Conservative Commission: The Division of Law Enforcement
The County Sheriff (Of the area where the accident has taken place)
Municipality Police Department (Where the accident happened)
Last Words To Ponder On
Not leaving the accident scene and filing an accident report are the important things that you need to keep in mind. These are the basic answers to "In Florida what are boat operators required to do when involved in an accident?"
In simple terms, you have to take injured people and fix damages on the vessel. Then, you can submit these details to the authority.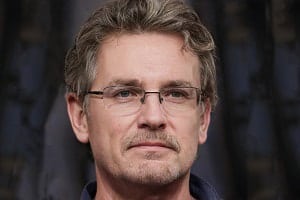 "I am James Harvey – founder of Boating Basics Online. It is established with the drive to help out first-time boaters, which are those desiring to explore their way through the water. So if you are new to boating, start from here with me. "