Which of the following is required to operate a boat in Florida? If you were born on or later than January 1, 1988, you need to undergo and finish an official boating safety course. After doing so, you'll be given a lifetime valid Boating Safety Education Identification Card.
This card applies to motorboats having 10 horsepower and above. If you only want to rent a boat, you may acquire a temporary certificate for it from various contractors and vendors approved by the Florida Fish and Wildlife Conservation Commission.
Other exceptions are available, which I shall be discussing below, so read on to get a more detailed answer.
The Requirements to Operate a Boat in Florida
While you don't need a boating license to drive a boat with 10+ horsepower in the state, Florida boating laws state that those who were born on or after January 1, 1988 need to:
Complete a valid boating safety course.
Acquire a Boating Safety Education Identification Card.
The course constitutes a Florida boating license test. The two come together, as the card serves as proof that you've attained the necessary boating education to operate a vessel. As mentioned above, it's valid for life from the moment you acquire it, regardless of age.
As long as your boat meets safety regulations and you meet the boater education requirement, you may begin operating your boat in Florida waters. Even if you haven't acquired the ID card yet, the course completion certificate or a valid bill of sale can take its place. It's only valid for 90 days, similar to a temporary certificate.
You must have the identification card on your vessel or on your person all the time you're operating it. Based on boating rules Florida, you may be asked for further photo ID, so I recommend you bring one or two with you as well.
How to Acquire a Temporary Certificate
Let's say you're just visiting Florida and want to borrow your friend's or relative's boat or want to rent a vessel for a period of time. Florida boat license requirements state that you need to get a temporary certificate from any of these vendors for it.
It involves an online exam with up to 25 questions. You only need to pass it to be given a temporary certificate, which you can use as a replacement for the boating safety card. All official Florida rental facilities will ask to see it before renting out any of their vessels to you.
You will also need to keep this certificate with you and a photo ID because these two are what law enforcement officers ask for verification.
Regarding Boat Registration and Titling in Florida
The question of titling and boat registration Florida gets asked a lot by first-time boat owners in the state. This is understandable since they're steps you can't skip in all states in the US.
Take Note: You don't necessarily have to register your boat in Florida. Registering it in any state will do. You may operate a boat for half a year in Florida without registering it in the said state.
Since titling is often required prior to registration, it's best to do both on the same day. Let's start with titling. The requirements differ based on the kind of vessel, particularly if it's brand-new or used, you're titling.
This table I've prepared makes for an easier reference:
Vessel Type
Requirement/s
New

Bill of sale OR Manufacturer's Certificate of Origin OR Builder's Statement
Boat's full description

Used and currently titled in Florida

Florida title completed for transfer to buyer

Used and comes from a state with no titling requirement

Registration from the state where it was operated AND the registrant's bill of sale
Vessel's full description

Used and titled in another state

Title from that state completed for transfer to buyer
When registering your vessel, the first step you need to take is to look for an official license plate agent or county tax collector in your county. Afterward, you must do the following steps:
Establish your proof of ownership of the boat with either a bill of sale, manufacturer's statement of origin, builder's contract, or any other valid document.
Present the title then pay the specific registration fee for the vessel.
Exemptions to Titling and Registration
Same as in boating safety and education certification, there are exemptions to boating registrations in the state, such as the following:
The vessel is officially a lifeboat.
Smaller boats (16 feet and below) that aren't motor-run.
Kayaks, canoes, and racing shells that aren't motor-run.
Government-owned and other federal vessels.
The boat is mainly being operated in a private lake or pond.
Except for lifeboats, kayaks, and canoes, all of the vessels I mentioned above are also exempted from titling with the addition of the following:
Vessels from another state or country with a valid registration need not be titled as long as it's not operated in Florida for more than 90 days.
Boats used by companies for testing, sales, and demo purposes.
FLHSMV-titled amphibious vessels.
Items to Bring Related to State Boat Safety Regulations
Don't settle for just following the registration and certification steps I've outlined above. You want to know what is every vessel operator required to do in Florida, right? Then go all the way and learn all the regulations you need to smoothly operate your vessel in the state.
With that said, we come to another vital question, "According to Florida law what must be aboard a vessel?" Take note of all of the following:
You will need the right number of life jackets and personal floatation devices to accommodate the maximum number of passengers in your boat.
Visual and sound-producing distress signals are a must as well. For this, flares, horns, and whistles will do.
Appropriate boat navigation lighting must be installed and displayed from sunrise to sundown.
---
Here are articles are made for you:
Frequently Asked Questions
Is insurance required to operate a boat in Florida?
No, it's not, but acquiring coverage is always a smart move, considering possible risks.
Which of the following vessel operators are exempt from the boater education requirement in Florida?
Florida boating requirements are relatively fluid when it comes to exemptions, as proven by these special cases and alternatives to a boating safety identification card:
An individual is exempted from the requirements by the commission.
If that same Floridian friend or relative wants you to operate the boat with him or her on board, you may do so as long as he or she has a Boating Safety Education Identification Card.
If you're sailing on a private pond or lake, you won't be penalized for not possessing an ID card as long as you limit your excursions to the said place.
You're a Coast Guard-licensed master of the
Anyone in possession of an International Certificate of Competency or a boating safety certificate that was issued by another state in the United States doesn't need further certification.
Any of the certifications mentioned in the list need to be approved and recognized by the state commission.
How much does it cost to get a boat registered in Florida?
This depends on the vessel's length and class. Use the following table as a reference for the standard registration fees:
| | |
| --- | --- |
| Class/Length | Fee |
| Class A-1 (12 feet and below) | $5.50 |
| Class A-2 (12 to 16 feet) | $16.25 |
| Class 1 (16 to 26 feet) | $28.75 |
| Class 2 (26 to 40 feet) | $78.25 |
| Class 3 (40 to 65 feet) | $127.75 |
| Class 4 (65 to 110 feet) | $152.75 |
| Class 5 (110 and above) | $189.75 |
These totals don't take into account the optional county fees. Remember that you will also need to pay a dealer registration fee amounting to $25.50.
Conclusion
So, to wrap up the complete answer to "Which of the following is required to operate a boat in Florida?" don't forget these steps:
Get certified by completing an approved boat safety course.
Choose a temporary certificate if it fits your situation and requirements better.
Get your vessel titled and registered.
Learn boat safety regulations and keep the required items onboard.
Once you get all these things done as soon as possible, you'll have fewer worries to think about and more time to enjoy doing what you love. Here's to more smooth sailing in the future!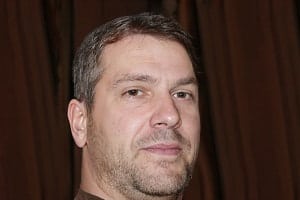 "My intention from the first day establishing Boating Basics Online is to provide as much help as possible for boaters who want to experience a first safe and convenient trip. So feel free to join us and share your beautiful journeys to the sea!"