A lot of people have been asking me how to register a boat in Alabama with no papers, so I've decided to make this little guide. Obviously, the question pertains to a used boat Alabama gov has not recorded or, simply put, a vessel that had a previous owner and was sold or legally given to you.
This guide reveals everything you need to gather and do to be able to register your boat as smoothly as possible. Rest assured that the process isn't at all complicated, and we owe this a lot to the state's more lenient laws with regard to boat registrations.
Here Are All You Need to Gather
Here are all the requirements if you bought the boat from another person:
Bill of sale provided by the seller
Registration certificate from the previous owner (may not be needed if bought from an owner that registered the boat in Alabama)
Two valid IDs showing proof of residence or driver's license
The "no papers" phrase in the question is a dead giveaway that you're not registering a new vessel.
After all, the bill of sale would have been provided to you, and the dealer would have undoubtedly informed you that that's all you need to register the boat. Obviously, if that's the case, Alabama boat registration is fairly easy.
Since it's not, a detailed guide is warranted, so be sure to mind the steps as follows.
Registering a Boat in Alabama Without a Title
1. Check the bill of sale
Does it come with the necessary information provided by the previous owner? Lookup this checklist to confirm everything included in it:
Your name
Address
The exact amount you paid to purchase the vessel
Date sold
Model
Year built
Motor's serial number and horsepower
The registered HIN
Your signature
Seller's signature (notarizing isn't necessary but may help)
These are pretty much all the essentials. You may be asked to provide further information if the bill of sale states that there are other considerations related to sales tax.
2. You may be asked for a registration certificate from the previous owner
Nowadays, and especially if you bought the vessel from an owner that registered the boat before, this may no longer be necessary. If the vessel is already present in the system, they may not even require the seller to appear at the probate office.
If not, then you can contact the seller to send it to you or inform him or her about the certificate even before buying the boat. You can also reach out to the Alabama Marine Police to help in this step. Confirm whether the seller needs to make a physical appearance or not.
What if you, let's say, bought the vessel in Alabama, but it was actually registered in Mississippi? No worries!
Chances are, the ever-helpful folks at the Alabama Marine Police will have a ready workaround for you. They'll be able to help you trace the previous owner and contact the right person, so don't hesitate to ask for their help if this is your case.
3. Proceed with the registration
Got all the paperwork done? Now, you can finally register your boat. Much like in license renewal, you'll have to head over to a local County License office to get it done. However, renewal can also be done online now via this site: https://www.alabamaboatregistration.com/
Here's a direct link to the boat registration form online: https://www.alea.gov/sites/default/files/inline-files/APPLICATION
You can print and fill it out now, so you'll only need to submit it to the office. You'll be asked to pay for the registration cost, which is more of a contribution to improving the state's marine ecosystem and waterways than a governmental fee.
With all that done, all you need to do now is wait for your application to be approved.
FAQs
Can I register a boat in Alabama with just a bill of sale?
Whether it's a new vessel or one bought from a former owner, the answer to this is often yes. Boat registration in Alabama is comparatively easy since the state doesn't issue an official Alabama boat title.
You don't need a title to register your boat, but you may be asked to provide proof, such as a registration certificate if you bought it from a seller.
Can you claim an abandoned boat in Alabama?
It's entirely legal to register an abandoned boat in Alabama. Lost boat registration Alabama rules can get tricky, though, and usually goes through legal proceedings and appraisals.
You will be asked to contact and get the previous owner's consent. You'll have to determine the owner, especially if, for example, the boat was lost due to bankruptcy.
In that case, it's likely the trustee. He or she will have legal rights to it, so you'll need to acquire approval from him or her first.
What documents do you need to register a boat in Alabama?
This depends on how you acquired the vessel. For the most part, you'll only be needing the bill of sale, valid IDs, and proof of registration from the previous owner if bought as a used vessel. I've listed all of them in this full post.
Can you register a used boat as a home-built in Alabama?
Some boaters used to practice this by grinding the HIN off and then registering it as a homemade boat. I don't recommend this as you run the risk of earning some jail time.
If it's, indeed, a boat you built in Alabama and has no existing papers yet, here's what you'll need:
Hull serial number issued by the Marine Police
Proof of inspection by the Marine Police with an affixed hull identification number (HIN)
Information showing proof of the vessel being homemade (e.g. statement providing the time it took to construct the boat, and total costs) with an affixed signature from the owner
Conclusion
Now that you're in the know about how to register a boat in Alabama with no papers, do you agree that it's a relatively no-sweat process? We have the entire state to thank for that, since most of their resources and references are available within arms' reach.
To recap, just prepare your bill of sale and confirm whether you'll need to provide proof of prior registration or not. From there, the entire procedure should go smoothly, since you'll likely receive guidance as you go along.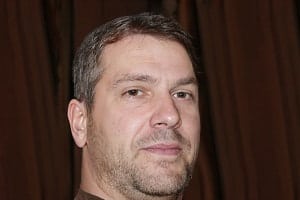 "My intention from the first day establishing Boating Basics Online is to provide as much help as possible for boaters who want to experience a first safe and convenient trip. So feel free to join us and share your beautiful journeys to the sea!"