There are boats that almost always pique our interest, so much so that we immediately wonder who manufactured them. I'm going to assume that that's the reason you're asking, "Who makes Trophy boats?" – or, perhaps, you just want to clear up some ambiguous facts about their true ownership.
The current Trophy boat manufacturer is Bayliner, under Brunswick Corporation. Trophy fishing boats used to be a stand-alone by the Brunswick Corporation until the Global Financial Crisis forced them to retire the line.
The line was shortly relaunched by Bayliner in 2020, but interestingly, Honda Marine and H2O Sports Manufacturing LLC also already revived it in 2016.
Overview of the Creators of Trophy Boats
The history of Trophy pro boats can be traced back to the 1980s. It has a fairly interesting trajectory that involves big names in the marine industry. The following timeline of the boats readily reveals as much.
Early 1980: The Trophy brand name was launched, which quickly became recognized as the Bayliner Trophy boat range. It included a collection of center console varieties as well as small cruisers, cuddy cabins, and bass boats.
1987: The Trophy fishing boats and center consoles as we know them and loved by saltwater fishing enthusiasts (at least, initially) entered the market.
2000: The Brunswick Corporation removes the Bayliner name from the Trophy line. This is to pave the way for Trophy to be marketed as a separate brand. It was relaunched with improvements to the build quality and components.
2008: The Brunswick Corporation closes more than a dozen plants and retires the Trophy brand due to the global economic recession.
2016: Honda Marine and H20 Sports Manufacturing LLC establish a partnership and agree to revive the Trophy brand with a focus on skiff manufacturing. The boats would be equipped with the former's engines.
2020: Bayliner, as part of the Brunswick Boat Group, reintroduces the once-popular Trophy fishing boat range, which appears to be unrelated to the Honda initiative four years earlier.
So to answer the burning question, "What happened to Trophy boats?", it simply underwent two relaunches, especially in the 2010s and 2020s. The Honda Marine and H20 Sporta Manufacturing partnership revived Trophy skiffs.
After a few years, Bayliner, still a legacy brand of Brunswick Boat Group (but the connection really is quite feeble, to say the least), took the mantle up again of offering Trophy fishing center console boats in recent years.
As such, there really isn't any change in terms of who builds these boats, as its history only branched out a bit but ultimately went full circle – at least, as of this writing.
1. Ownership and Management of the Company
Given its interesting (in more ways than one) history, one can't help but wonder why the Trophy brand has had ups and downs over the years. Well, one significant clue we need to look at is the reputation of older Trophy vessels.
And, mind you, it's quite bad. How bad? Look at it this way: older boaters who remember the classic Bayliner models only like their layout – nothing more.
They're all praises on more recent constructions, though. With those facts considered, it's safe to say that Bayliner (and Brunswick) fumbled the bag before they chose to retire the line, but they're slowly redeeming themselves in the present.
Looking at their official website, the latest models we can see were released only in 2022, with the Bayliner 22, serving as a great example.
2. Company Culture and Values
Bayliner is a company that reiterates its commitment to customer satisfaction every chance it gets. They value boaters because they are themselves boaters. They also prioritize optimal navigation, safe boating, and clutter-free spaces.
Of course, they also have a partnership with Brunswick Corporation to take care of. It has made a name for itself in the recreational marine market, with an expansive market presence and global reach.
Overall, these are veritable signs that Bayliner is a company that is ready to take up seemingly insurmountable problems, despite setbacks.
Overview of Trophy Boats
In recent years, four models count as new Trophy boats, namely the T20CC, T20CX, T22CC, and T22CX. Based on my research of each one, I've arrived at the following features and construction comparison and similarities:
The T20 and T22 models share the same length overall and width.
The T22 can accommodate one extra person more than the T20 with an 8-person passenger capacity.
The T22 also has a more powerful 300HP motor as opposed to the T20's 200HP.
All share a deep V-hull design and a user-friendly control panel.
A broad bow that's amenable to casting
The capability of the bow to turn into a lounge area
Dry-riding interior
Gunwale rod storage
Self-bailing cockpit for easy cleanup
Enclosed head compartment
Transom corner jump seats with backrests
1. Trophy Boat Manufacture Process
In the past, Bayliner relied on what's called a PRO system to produce Trophy boats known for their durability and affordability. Older vessels like the Trophy 2152 were claimed to have been built using marine ply, which some boaters claim to really be fir locally sourced in Oregon, where they were once manufactured.
Incidentally, Bayliner also doesn't make it clear where are Trophy boats made. It could be in one of their facilities in Tenessee.
Even after the relaunch, the brand does not readily make it clear how it goes about with its current process. Based on favorable reviews of the 22CC, though, I can safely surmise that Bayliner introduced updates to meet present market demands.
The clues include the replacement of timber with specially reinforced fiberglass. There's also a noticeable shift to more customization options and variations in seating and transom layouts.
More techy features can be found such as digital throttle, dash and engine monitors, and automatic bilge pump, among other modern specs.
2. Ideal Waters for Trophy Boats
Equipped with V-shaped hulls, these boats can definitely handle a variety of waters, even choppier ones. For example, we have the T22CX's foam-filled hull to thank for its near-unsinkable quality.
I wouldn't worry about riding these bad boys in most bays, coastal waters, lakes, and rivers, for these reasons. Don't get too carried away in deep waters, though.
3. Pros and Cons
Pros
Consistently good value for money over the years
High water resistance
Versatile in handling different water conditions
Ample space for lounging, fishing, and storage
High customizability, especially in recent models
Cons
Its negative reputation still follows it
Limited to offshore and near offshore waters
Certain components are vulnerable to wear and tear
4. How Much Do They Cost?
Bayliner does not readily reveal an MSRP for its Trophy boats, but based on sites like Boat Trader, the T22s' prices start at $72,575. I suggest you stick to that site if you want access to every Trophy model for sale, even those that go back to the 1990s.
As of this writing, you can buy one for as cheap as $9,900, while the most expensive crafts set you back just a little below $70,000.
5. Quality and Customer Satisfaction
Of the newer models, I and plenty of boaters and anglers only have praise for them. You only need to look at the features and construction pros/cons I've shared above to see their overall high quality.
In terms of customer satisfaction over time, the brand is slowly recapturing its former glory by managing to keep its budget-friendly reputation while introducing much-needed revamps.
6. Comparison with Other Brands
Trophy, on the whole, really ends up as an "okay" brand compared to other robust options out there. For instance, if you pit it against Sea Hunt models, chances are, people will prefer the latter for its better gel coating and upholstery, drier rides, and superior T-tops.
Trophy mainly attracts using its entry-level price points and overall cost-effectiveness. Besides, there's not a lot to fault in the deep-V hulls and versatility of the newer models.
Things to Consider When Selecting Trophy Boats
Here are several factors that you should be mindful of when considering a Trophy boat purchase:
Beware of buying used Trophy boats, as you may end up with the more subpar, obsolete models that were criticized for their overall quality. I'd be leery of any model made before 2001, for one.
Still, Not all old Trophy boats are as bad as they say.
Should you decide to go for older boats, you'll likely need to replace a lot of components.
If the boat was properly taken care of by the previous owner, adopt a mindset that you should do the same to enjoy the same experience.
Prefer models with the highest horsepower as it leads to better fuel economy.
Where to Buy Trophy Boats
Interested buyers can pick up the boat from the following channels:
Authorized Trophy Boats Dealerships: Use Bayliner's official dealer locator to find the ones nearest you: https://www.bayliner.com/us/en/dealer-locator.html
Online Retailers: These include boats.com, Boat Trader, Boats for Sale, and Marine Max, to cite a few.
Frequently Asked Questions
What is the Warranty on Trophy Boats?
Trophy boats come with a lifetime limited transferable hull warranty. It covers the hull for the original owner's lifetime and is then transferable to subsequent owners for the duration of the warranty.
Besides that, they're also covered by a five-year deck warranty, a one-year parts warranty, and a two-year Mercury engine warranty.
Can I customize my Trophy Boat?
You can certainly build your own Trophy boat via Customize your own Trophy Boat – Alumacraft. It allows you to choose the boat build, hull color, accent, flooring, engines, accessories, trailers, and many other details.
Conclusion
So, to again confirm who makes trophy boats, it's none other than Bayliner. Don't expect to find Brunswick or Honda Marine dealers to offer it as Bayliner has sole ownership of it.
Now that you know who owns Trophy Boats and that it's a giant in the industry, do you still have doubts about its models' quality? On the whole, it's slowly overshadowing the turbulence of yesteryears to resurrect as a phoenix with plenty of promise – and that's obviously only good for the boating industry.
Explore the history and manufacture of the most popular boat brand in the word: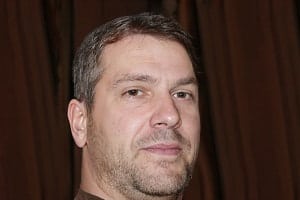 "My intention from the first day establishing Boating Basics Online is to provide as much help as possible for boaters who want to experience a first safe and convenient trip. So feel free to join us and share your beautiful journeys to the sea!"