I can think of more than a few good reasons why the question, "What is a head boat?" might pop into your mind. Allow me to put your growing curiosity to rest.
A head boat is also known as a party boat. It's a big vessel that can accommodate at least 20 people or more. You pay a set fee for a scheduled fishing trip, and you get to fish with other folks who also avail of the service.
About a Head Boat
The official definition of head boat is that it's a vessel you can hire to do some recreational fishing. It's not a private boat, though, as it renders its service on a per-person basis.
Since it's a public vessel, it's supposed to accommodate as many people as possible to maximize each trip and, in turn, allow boaters to pay a relatively cheaper fee while getting the opportunity to catch some premium fish through deep-sea fishing and socialize, too.
1. How Do Head Boats Work?
You book a trip ahead of time. This can be done either online (on the service's official website) or through any local head boat company you may be familiar with.
If you look up party boat fishing services online and land on their respective websites, they'll reveal how they typically go about with their fishing trips. These are the information you can expect to get, but don't expect all of them to be provided:
How long each trip will take. Usually, shorter trips cost less.
How many people each boat can take
Type of fish you can catch
Whether it's first come, first serve
Usually, the crew waits for the boat to fill up to at least 20 people (excluding the crew) before they'll depart. Once they do, the whole trip usually involves stopping and anchoring at fishing spots to give everyone a good chance for a great catch.
2. Benefits of Fishing on a Head Boat
These are but a couple of reasons why I like head boat fishing and go when I get the chance.
Costs far cheaper than renting a private fishing boat or taking your own boat (due to gas costs, paying for the crew, etc.)
Not every angler has the privilege to catch tuna, white sea bass, cod, halibut, and salmon, among other fish you can only get via deep water fishing. Head boats allow you to do just that.
You don't have to be responsible for the vessel. It's often manned by an experienced skipper and crew.
You also don't have to wrack your head trying to find the best fishing spots, since the captain likely knows the area like the back of their hand already.
You can socialize and avail yourself of any onboard entertainment, amenities, and food being offered.
Affords the opportunity to learn from experienced anglers.
If you don't have fishing equipment, the service will likely provide everything you need.
Head Boat vs. Charter Boat
While head boat fishing does allow you to socialize, whether that can be considered a perk is entirely subjective. It's not exactly automatically fun to spend an entire day with people you don't know.
It's really a hit-or-miss thing. In a charter boat, you have the vessel all to yourself (or others you choose to bring along).
While head boats do cost less, it's not like you can't split the cost between your friends when booking private fishing charters.
Here's a table that sums up other key differences between the two:
| | | |
| --- | --- | --- |
| Factor | Head Boat | Charter Boat |
| Capacity | Larger | Smaller |
| Privacy | Less | More |
| Fishing Experience | Chance to catch larger fish and do night-time fishing in the deep sea | Centered in bays and rivers |
Conclusion
Here are a few last tips regarding the topic, "What is a head boat?" Most experienced head boat goers suggest only booking when you're sure that it's a fishing season, going at night (since fish tend to bite better), as well as bringing your own rod, bait, food, and drink.
Overall, it can be a fun experience for anyone who loves fishing and socializing and doesn't want to spend more than necessary for them.
---
There may be other types of boats that you are not aware of, click to learn more: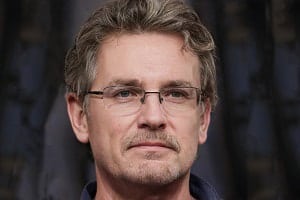 "I am James Harvey – founder of Boating Basics Online. It is established with the drive to help out first-time boaters, which are those desiring to explore their way through the water. So if you are new to boating, start from here with me. "