LED boat lights are in demand among boaters around the world due to their various styles and applications. Adding the best LED boat lights in your boat's lighting fixture allows you to sail from dusk until dawn and along foggy or murky areas. You'll know that you have them once they have the following characteristics:
Light Quality: The light quality refers to the light output generated by the LED lights. It's also called 'lumens'. Some brands produce white clear lighting while others can deliver it from all angles. You'll find different features and capabilities so you'll surely find one that suits your needs.
LED Light EMI (Electromagnetic Interference): When it comes to safety, you have to be particular with LED light EMI. You have to find out if it doesn't cause electromagnetic interference on other devices like radios and audio equipment. Furthermore, you should get an LED light that is effective for both personal and industrial use.
Durable: You can expect top-notch LED lights to last long as they're resistant to the harsh and unpredictable marine environment. They are tough enough to face saltwater that can cause corrosion. Typically, they will be enclosed in an anodized aluminum housing, which ensures durability.
Right Color Temperature: The color temperature from boat LED lights is measured in Kelvin. You'll find them in cooler lights, natural daylight, and warm with yellow tones. When buying LED boat lights, you have to base them on your needs and the ambiance that you want to create in your vessel. The one with natural daylight light has 5,600K. Warmer lights come with a lower number, and vice versa for cooler lights.
Voltage Compatibility: The electrical system of most boats requires 12 volts to 24 volts. Commonly, 12 volts LED lights are compatible with the electrical system or lighting fixture of most boats. Make sure that you buy one that suits your watercraft.
Power Saver: One of the reasons that LED is appealing to users is that it consumes less power compared to other types of lights. Although this is the case in vessels, you still have to be aware of the lumens per watt of your boat lights. This feature should be high to ensure low energy consumption.
You have to look for these qualities among LED lights for boats. Fortunately, you don't have to search any further as you can find them here in the following products: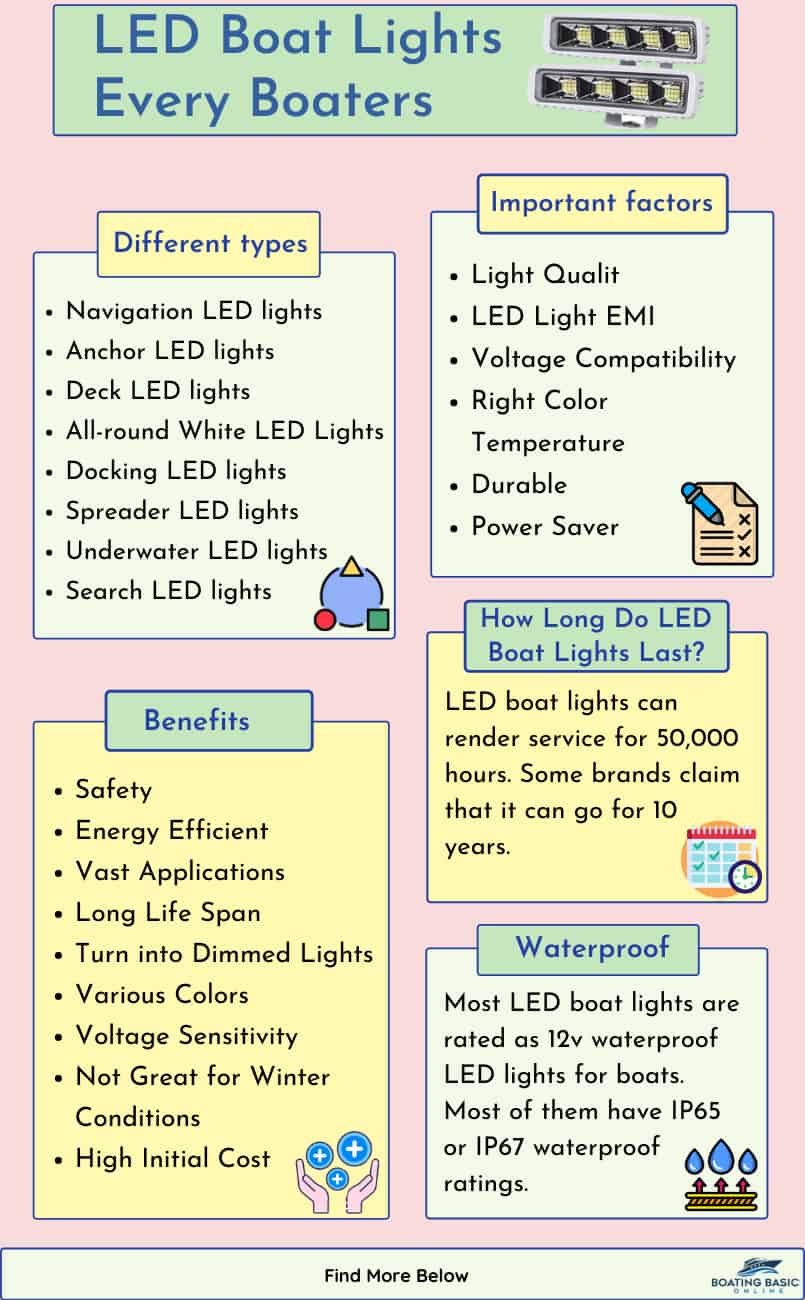 ---
Shangyuan Marine Boat Lights
Can last for years
Improves night vision
Can be in various applications
---
EXZEIT Waterproof LED Boat Lights
Durable
Waterproof
One-year warranty
---
Obcursco LED Boat Navigation Light
Pretty easy installation
Improves visibility at night
Can be in service for a long time
---
Best LED Boat Light Reviews
1. Shangyuan Marine Boat Lights
I'm no longer indecisive when going fishing at night because of these LED light strips for boats. They are super bright to guide me all the way even on murky areas because they improve my night vision. I can change rig lines and baits with certainty due to the right amount of brightness coming from them. I love how the light is not too overwhelming to my eyesight.
Despite the small size, it can provide the amount of illumination that you need. Boaters who only have a little space for interior boat lighting fixtures will be happy as these fit in the tight spaces. I like that they don't stick out at all.
Nonetheless, you can integrate these small lights into various applications. You can place it in different parts of your boat, golf cart light, and more. It can also be used as a decoration. They look stunning on floors and even on the trailer's bottom. Plus, even if I use all six pieces of lights, I still save energy as it has low temperature and low power consumption.
Apart from night fishing and duck hunting, you can add it to your boat for a fresh appearance. In addition, this LED strip lighting can last for years. A screw set, wire connection, and foam tape bases are included in every purchase. I don't have issues with the wires but I need to buy self-tapper stainless steel screws. The hardware may work with others, though.
What We Like
Super bright and improves night vision
Has the right of brightness that is not overwhelming for the eyesight
Can fit into tight spaces and doesn't stick out
Can be in various applications
Low temperature and power consumption
Can last for years
What We Don't Like
The provided hardware may not work for some
These marine LED strips are amazing. I'm content with its brightness as it doesn't hurt my eyes but leads me well when I go night fishing. It makes me feel secure and productive.
2. EXZEIT Waterproof LED Boat Lights
These are the best LED boat deck lights for me due to many reasons! I don't like to compare but I can't help but be amazed at its magnificent attributes that were missing in the previous lights that I used. With a 6000K color temperature, it has the brightness that spreads efficiently. Its 120 degrees illumination range is quite impressive.
I get the amount of light that I need when I go night fishing and other sorts of activities. Safety is regarded when doing these activities. It's also a great boat center console light and is way better than halogen lights.
At first, I thought they consume a lot of energy. To my delight, it was lowered to 20W per light without downgrading the brightness. On the other hand, I sometimes think of using it as underwater boat lights because of its notable waterproof ability. These are EXZEIT waterproof LED boat lights with internal wires encased in an aluminum housing with rubber grommet.
In this aspect, you can depend on its resistance to rust and harsh environment. This is a sure implication of durability. So, it's just reasonable that the manufacturer offers a one-year replacement warranty as a sign of its confidence in this product.
I'm glad that I don't need to scrape off copper oxide from its wire. The only thing that requires a lot of work when installing these lights is its U-shape mounting bracket and the Allen screws. I need to drill some holes and add Loctite on the screws to ensure tightness.
What We Like
A bright light that spreads light efficiently within a 120-degree range
Consumes low energy without affecting the brightness
Has a notable waterproof ability
Durable as it can resist rust and harsh environment
Offers one-year replacement warranty
With wires that don't have copper oxide
What We Don't Like
More work on the mounting bracket and screws
I'm happy that I found these one-of-a-kind boat LED deck lights that you can also use for the center console. The brightness and waterproof ability are both superb and dependable.
This boat LED lighting kit proves a couple of amazing things. The red and green lights can even illuminate the whole dock. They're much brighter than my previous navigation LED lights. Placing them on my boat's front edge doesn't restrict me from using the bowlines. Since they don't stick up, the bowlines don't knock them off. They can be very helpful for those who have a front trolling motor.
These boat LED strip lights are extremely bright. Thus, there's immense visibility at night and in dark areas. I'm not afraid to crash onto the dock when stopping by at night.
I also like the clear plastic housing for its flexibility and waterproof feature. It doesn't crack quickly even though I don't need to add a tube. When there are waves, some water reaches them but they stay in place and continue to work. Moreover, it holds up well despite exposure to direct sunlight and continuous rain.
Installation is pretty easy with a wire for every light. I added them to the existing circuit on the front side of my boat. The 3M adhesion was fine during installation but I added clear silicone as I can't tell if it still holds up. I did it for the assurance of it not falling off. The quality of its parts is reliable. As a whole, I can say that it's a tough product that will serve you for a long time.
What We Like
Extremely bright with a wide scope
Still conspicuous on the bow even using a front trolling motor
Improves visibility at night
Has flexible and waterproof housing
Pretty easy installation
Can be in service for a long time
What We Don't Like
Adding silicone for the assurance of adhesionc
This one stands out among numerous LED boat lighting kits that are found in the market these days. The navigation LED lights that you can find in it are spectacular. They have the brightness that can fulfill every boater's needs.
4. Seapoon Pontoon Boat Light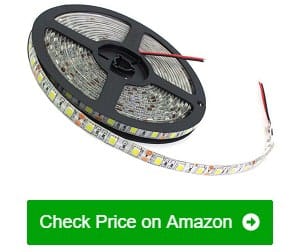 I've tried many LED boat deck lights for my pontoon but nothing was satisfactory until I bought this one. This can't only be utilized as LED lights for pontoon boats as you may also add it to your kayak, bass boat, dinghy, and Jon boat. I used it as an interior light but you can have it in an exterior application. It lights up the inside of my pontoon very well.
This looks nice at night as it's subtle and gentle to the eyes. Hence, it can be a lovely pontoon boat interior lighting. I'm also happy with the brightness of its blue light as I can clearly see things around me at night.
You may put this in various parts on your boat as a boating center console light, cockpit light, or gunwale light. Regardless of what you choose, you won't have trouble as you can cut every three LED lights. There's no need to worry as you won't damage the whole strip. It's favorable as you can add or adjust the length.
Screws and strip clips come with it to help with installation. Although it has adhesion at the back, I used gorilla glue to ensure that it clings well on the surface. Installation is so easy and the result came out fantastic because the strips didn't come off even until now.
The interior lighting in my pontoon is spectacular because of this blue light. It has enough brightness to let me see things in the dark. I appreciate that it's not too warm for my sensitive eyes.
What We Like
Can be both in exterior and interior parts of a vessel
Brightness from the blue light is subtle and gentle to the eyes
Cutting is possible for every three LED lights
Waterproof and suits freshwater environment
Energy-efficient even with continuous use
What We Don't Like
Needs glue or other extra adhesion to cling well on the surface
The interior lighting in my pontoon is spectacular because of this blue light. It has enough brightness to let me see things in the dark. I appreciate that it's not too warm for my sensitive eyes.
5. YITAMOTOR 8542099708 LED Light Bar
Since this YITAMOTOR LED light bar can be in different vehicles, even heavy-duty ones, I know that it will be great as marine LED lighting. It's well-constructed, waterproof, quake-proof, and dust-proof. Also, it's anti-corrosive and tough enough to counter harsh weather conditions. The credit goes to its die-cast aluminum housing.
It's just a low-key LED light bar with a slim and compact design. It has a heat dissipation feature as well, and I think that's the reason why it can be in various vessels and vehicles. Furthermore, it's energy efficient in connection with this part. This aspect also prolongs the life span of the lights.
It comes with adjustable mounting accessories, which make it possible to place on various surfaces and boat parts. I found that I can make adjustments around 90 degrees. This paves the way for effortless changing of the beam's direction for wide coverage. It has a high light transmission, which is not available on a traditional light bulb.
It's easy for this LED light to project brightness as there are multiple lights in one bar. Thus, they make functional boat cabin lights and deck lights. I don't have problems with the wires attached to these lights during installation. Although I have to figure out by myself how to properly add the bolts. Nevertheless, it depends on the surface as my neighbor doesn't have problems with installation.
What We Like
Can be in vessels and heavy-duty vehicles
With a slim and compact design
Has a heat dissipation feature for energy efficiency and a longer life span
Comes with adjustable mounting accessories
Adjustments around 90 degrees
Has a high light transmission and wide coverage
What We Don't Like
Adding the bolts can be difficult for some users
I like the slim and compact design of these light bars. Due to the adjustments that I can make, I think it can be used as search LED lights as well.
6. Partsam Round Chrome Marine LED
I place these four pieces of LED marine lights below the gunwales on the cockpit. But you can install them the way you want as they can be used differently. They are utilized as stern lights, boat interior lights, navigation lights, courtesy lights, and bow lights. Whatever your purpose is, you'll surely appreciate the bright blue color from these LED lights.
As for me, the soft glow is not too bright or dim. Moreover, you'll be satisfied to use them as a night light or cockpit light. If I have time, I will also install these as marine LED cabin lights, and I'm certain that they will look fantastic! These lights are lightweight so I was worried at first. But my perception entirely changed after installation.
Each light has a plastic housing that has low upkeep. I know that it's well protected as there are clear and durable lenses. Based on my observation, they take out less energy compared to regular lights. It's safe to say that they have low voltage use. It means that using a couple of them won't cost a lot.
I find the installation easy but there's an additional task. Some plastic standoffs are found on the back. So, I need to allocate time for filing them to achieve a tight fit. It takes a minute per light but I don't mind at all as I'm happy with its brightness. Necessary mounting screws are available in the package. Therefore, I don't need to place another order or drop by at the hardware store.
What We Like
Used in different applications
Not too bright or dim
Has a plastic housing that has low upkeep
With clear, durable lenses for protection
Low voltage use
Comes with mounting screws for easy installation
What We Don't Like
Filing the plastic standoffs on the back of the lights
These are outstanding boat interior lights but you can also place them on the exterior sections of your vessel. Wherever you place them, they will remain bright to let you see in the dark and make your boat look good.
7. OPT7 LED Boat Light
These are the best marine LED strip lights that I've ever used. Since I made them as cockpit lights, my boat stands out when docked at night, and I received a lot of compliments. In all fairness, they're much better than FLO LED boat lights.
This item can change your vessel's appearance for the better as there are several color options. Cool color combinations are available too. Customize all you like as there are a dozen of lighting modes and color adjustments. So, you can set them into amber, dimmable lights, or whatever pleases your vision. To my amazement, these flash to the beat of the music too. Therefore, the party vibe that they create is undeniable!
There are a lot of boat lighting ideas that you can think of with these boat lights. You can have it as interior boat lights as the variety can bring out a stunning vibe. I'm astonished at the way I can control them. It can be done through the main controller that's accompanied by a remote or a smartphone app.
These LED strip lighting for boats is not only good at transforming your boat's look but also at being flexible and waterproof. Each strip can twist, curve, and bend. Hence, there won't be a problem wherever you place it. I'm satisfied not just with its functions but also all the necessary parts that are provided in every single purchase.
Installation is a breeze but I need time to conceal the wires for every strip after mounting. Nevertheless, the additional work only requires patience. You can put it anywhere you like as these strip lights adhere to vinyl, fiberglass, and other hard surfaces.
What We Like
Has several color options (can stick with one color or combined ones)
Availability of dozen of lighting modes and color adjustment
Flashes along with the beat of the music
Can be controlled via the main controller with a remote or smartphone app
Flexible and waterproof
Comes with all the necessary parts for installation
What We Don't Like
Need time to conceal the wires of every strip
Why won't I love this product? This is strip lighting on another level! Besides being an aesthetically appealing and party item, it's reliable, flexible, and waterproof. Plus, you have all the liberty to install it in your boat's interior and exterior parts.
8. TH Marine LED-51830-DP Dome Light
I have both the red and white lights, which are pure and bright without overbearing intensity. They give off white or amber lights that are bright enough to read a book. The red one is just perfect for our navigation station. I've heard some people use it for cabin renovation. It's more than acceptable to have them as marine LED cabin lights as they have wonderful effects as LED boat lights interior.
Hence, I must say that it's multi-purpose. This dome light can be your buddy during night watches. You can choose which color you'll turn on from its rocker switch. It can be set as white in one way or red in another. Surprisingly, some folks that I met at the lake think of this as a pontoon lighting kit. It's placed on the table area of their canopy-structured pontoon.
With its housing and circuit board, I know that this light is protected. The housing has resistance to UV rays and fading, while the circuit board withstands water, vibration, and corrosion. I think these parts also foresee the user's onboard safety. Without a doubt, it's an excellent light when sailing in small areas.
I don't have to worry about spending too much even if I put a couple of these in my boat as it draws out a low amount of energy. The only downside that I've encountered is during installation. I needed to work on flush mounting due to the inaccessible back surface. After fixing, though, everything turned out well.
What We Like
Pure and bright without overbearing intensity
Multi-purpose with a rocker switch to choose the color that you need
Protected by UV and fading resistant housing and tough circuit board
Excellent when sailing in small areas
Draws out a low amount of energy
What We Don't Like
Working on flush mounting to correct the back surface
This is one of the
best LED boat lights
that I need since I opt to sail along the lake and river. Since I installed a couple of them in my boat, my navigation station and marine interior lighting have become fabulous!
9. Obscurco LED Boat Light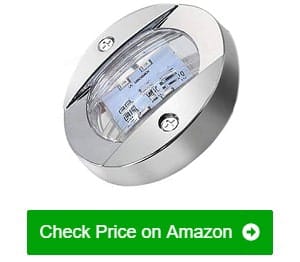 The light produced by this boat light is not too bright or too dim. That's why I feel lucky to have found it. It's great on walkways, voids, and compartments. There are many ways to use it, like installing a deck or cockpit light and more. Also, it can be a night light, decorative light, transom light, golf cart light, and boat center console light. As you can see, there's a wide range of applications!
It releases plenty of light and is visible even from a distance. I sometimes go to the lake and even though it's bright, it doesn't attract bugs. I think it's wonderful as I hate insects.
Every single purchase gives you six LED bulbs that need 3 watts each. Hence, it's fine to use all of them or an additional set as they consume less energy. I like the sleek appearance with the electroplating surface. It's composed of reliable plastic, which is not prone to corrosion.
I've also discovered that it has resistance against water, dirt, snow, sand, and UV rays. So, it doesn't cease to provide the much-needed light at night.
Some boat lighting kits take a lot of work during installation. But this one is an exemption. Just locate the mounting hole and fill it in with screws that need to be tightened. After these steps, you're good to go! You only have to be wise in choosing the spot for the installation as it doesn't aim down. Make sure that it won't clash into someone's vision.
What We Like
In a wide range of applications
Has plenty of light that can be seen from a distance
Doesn't attract bugs with its sleek appearance
Consumes less energy
Protected with electroplating surface that is resistant against harmful elements
Easy installation with necessary hardware
I'm glad that I don't need to go through grueling installation procedures. I like the sleek appearance and the plentiful light that it brings. Due to its low energy cost, I don't have to limit myself to adding several of it in my boat.
10. acegoo RV Boat Recessed Ceiling Light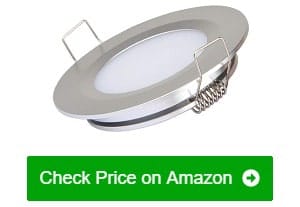 Thanks to this light, I don't have to worry about my interior boat lighting fixture. It's cooler than halogens but more of a warm white LED flashlight. I can't see any reason why it can't be in a boat as it's used in camper vans, bedrooms, and shower rooms. I installed several of them, and I feel comfortable with its light flooding downwards. It doesn't go straight 180 degrees to my eyes or project sideways.
There's no doubt that it delivers exceptional color and brightness. I can say that it is good value for the money as there are more fantastic features. It bears an elegant design, so it will create a good ambiance. There are no issues when attaching it to the headliners as it's lightweight, slim, and compact.
Thus, the installation was trouble-free. The spring clips may look flimsy but they get the job done. I don't need to worry a lot about essential hardware too. It's a piece of cake to remove and put the lights back. You will even be able to place it in narrow spaces. Once properly installed, it's resistant to vibration and shock.
How happy I am that it's energy-saving and doesn't heat up quickly. Since the heat radiates away from its LED chipboard, it has a long life span. The brightness is unquestionable but you may need to add some devices if you want dimmer lights. You may add 12V dimmable transformer brick if you wish to.
What We Like
In various interior lighting fixtures
Doesn't destruct your eyes
Has exceptional color and brightness for a good ambiance
Trouble-free installation with spring clips
Shock and vibration resistant
Energy-saving and doesn't heat up quickly
What We Don't Like
Need to add a device for dimming
These never disappoint as marine LED interior lights that create a good ambiance. They are worth every penny as I'm satisfied with the overall performance. I find it favorable to easily install and remove because of the spring clips.
11. HONG 111 Marine Boat Lights
I've been using these for a long time, and I can say that they're effective fishing boat lights. They compliment the structure of my boat duck and allow me to go hunting even in the dark. Consequently, you can have them in different types of vessels.
This light strip is available in blue, green, red, and white. I like how I can pick the color that I prefer. I choose blue for my deck and green for the concealed duck boat. You may also use them as boat cabin lights. There are 10 pieces in every pack, so you'll have enough to spice up the interior. Additionally, it can be in different applications because the brightness is just right.
It's trustworthy to associate it with every marine application as it's waterproof and dust-proof. Moreover, it can face any kind of weather and is anti-collision. Rain and water splashes can't be avoided when sailing but you're safe with these lights. They remain tough as they're composed of quality ABS materials.
It gave me relief that they come with foam tape bases and a set of screws. Therefore, I only need to focus on the installation. There are two wires in each light and the challenge starts in these parts. In some areas, they have to be together. Hence, I have to put all the wires in tidily. It's an additional task but I can't complain as I'm satisfied once they start working.
What We Like
Can be in different types of vessels and applications
Color options to suit your preference
Has the right brightness
Waterproof and dust-proof
Made of quality ABS materials to face any kind of weather and block collision
Comes with essential parts for installation
What We Don't Like
An additional task in tidily putting all the wires together
The brightness and color of these lights are undeniably useful for marine applications. It's nice as you can have it in any vessel.
12. Partsam 4-inch Marine Boat Strip Lights
The six pieces of light strips that you can get from every purchase are all impressively bright. I guess I underestimated them as I didn't expect that they could still be visible from afar. I'm content with how the bright light spread sufficiently on my deck. You may use it as a stern light and bow light as well. These utility strip lights help me and my friends in our fishing voyage and I am grateful for them.
The greatest strength of this strip light is its universal fit, which makes installation possible on various surfaces. You won't only find it in water vessels but on trailers, trucks, utility vehicles, and more. Some fellow boaters told me that it works as a dome light. It may also be a backup light for ATV but it won't be too bright.
It's compact, so you won't have trouble fitting it even in narrow sections. Some also have this best led boat light in the cabin and closed areas. With its abilities, it can be in the interior and exterior parts of your vessel.
Therefore, expect a straightforward installation due to its universal fit and compact size. Each strip light has a flat surface, and it requires two screws to properly hold on to surfaces. There's a rubber gasket on its back to help it settle flat on the surface. I'm confident that these lights will last for a long time as they're sealed in quality plastic that is not prone to corrosion. I just wish that there's an on or off switch.
What We Like
Visible from afar
Bright lights that spread sufficiently
Has universal fit for straightforward installation
Compact, so it can be in interior and exterior parts of vessels and vehicles
With rubber gasket to make it settle flat on the surface
Sealed in quality plastic that is not prone to corrosion
These are magnificent strip lights and I think I made the right decision choosing them. I was able to obtain bright light without sweating a lot during installation.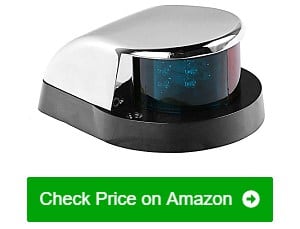 It's about time to get over with the incandescent bulbs on my bow and it's good timing that I've found these boat navigation lights. You must know that it can be in different kinds of vessels. That's why it's not awkward to give them as a gift to my fellow boaters. I won't be embarrassed as this product has high quality. It's much brighter than the ones I had before.
These lights are visible during the day and even more when it's dark. They project the brightness that every boater needs. Since they pass the two nautical mile visibility required by USCG, it's not a mistake to have them as navigation lights. The green light is on the starboard while the red light is on the port side.
The chrome-plated zinc housing is simply awesome! Although it's lightweight, it can lengthen the lifespan of the lights. I believe that I can rely on these LED lights in the long run because they're composed of durable materials. They can face weather changes whether there's strong wind or downpour. It's the advantage of being waterproof. Assuredly, this complies with marine use.
There are screws and wires for installation. However, I need to put on some more work to get it done. The hardware is insufficient for my application. Thus, I bought longer screws and added more wires to connect to the power source. Nonetheless, I don't mind doing more work as the result is great.
What We Like
Can be in different kinds of vessels
Has brightness that makes it visible during the day
Passed the 2 nautical mile visibility set by USCG
Has chrome-plated zinc that lengthens the life span of the lights
Durable and waterproof with quality materials
Can withstand weather changes
What We Don't Like
Some may need longer screws and wires
These are legit navigation lights as it makes you visible from two miles away. You won't get in trouble with authorities because you abide by regulations. It has a brightness that can guide you and keep you safe.
14. LEANINGTECH White Marine Lights
You'll get two waterproof LED lights for boats in every set that can be utilized in so many ways. Aside from various water vessels, you can use them on SUVs, trucks, ATVs, buses, bikes, and other vehicles. Its mounting design is flexible enough to hold on heavy-duty vehicles. I have it on my sailboat and I can't be more satisfied. Some of my friends have it on their fishing boats and houseboats.
Aside from being waterproof due to its thermoplastic sheath, it has a heavy-duty construction, which makes it suitable for rugged use and hardy in facing harsh weather conditions. It has marine-grade wires too. Of course, it also works excellently in providing illumination. Get a set of it and you'll have great deck LED lights that can brighten up the whole area.
I can get a clear view of where these lights are pointing at. Some boaters like placing it on their T-top. They're not only bright but also look good on any boat. Thus, they contribute to a vessel's nice appearance. That's why I can't deny that I'm surprised when I started using them because I only paid for the price of one light bar. Instead, I got two LED lights that draw low energy.
Installation can be demanding to some users in terms of time and effort. In my case, I find adding the little nuts tricky. You may replace some hardware that doesn't suit your application.
What We Like
Can be utilized in water vessels and vehicles
With thermoplastic sheath for waterproofing and heavy-duty construction
With marine-grade wires
Provides excellent illumination and makes vessel look good
Ideal for T-top
Draws low energy
What We Don't Like
Installation can be demanding
These marine LED lights for boats are affordable and reliable at the same time. The time and effort I spent on installation are all worth it. I get the illumination that I need every time I sail at night time.
Factors To Consider When Choosing LED Boat Lights
There are multiple types of LED lights. They worked like incandescent bulbs at first and went through evolution for specific purposes. These modifications and creations also lead to numerous boat LED lights as well. Know each of them so you can get the best boat lights for the intended application.
Navigation LED lights
Boat navigation lights are usually located in the direction where the vessel is heading. They're significant boat accessories as they lower the chances of accidents and collisions among marine vessels. They can be in different colors like the combination of red and green LED lights or just clear white.
Anchor LED lights
This type of boat light is also required by the law. An anchor light marks the boat's exact location when docking. It also notifies other boats that there's a boat docked in a certain area. Be aware of the standard lighting performance needed for this boat light. It should be able to deliver white, bright light for visibility even in the dark and fog.
Deck LED lights
The importance of these lights shouldn't be overseen as well. You don't have to deprive your deck of adequate lighting. There are many ways on how to set them up. You can place them in the cabin, underneath the roof, and on the deck surface.
All-round White LED Lights
These lights match all sorts of power-driven watercraft. The sufficient brightness that they create spreads in any direction, and it also shows the boat's position. In favor of all boaters, you can use them for other purposes. They can turn into anchor lights when the sidelights malfunction. Vessels that have a length below 39.4 feet can use them as stern lights or masthead lights.
Docking LED lights
You depend on these lights when you leave or get close to a marina. They have a plain white color that projects extreme brightness to guide boaters in docking their boats. You'll find them in permanent lighting fixtures situated on surfaces or high posts.
Spreader LED lights
Most boaters love these as they can be in various applications. They're used for servicing and maintenance. Some utilize them for night fishing or dock lighting. They're always useful as a light source for vessels nearby.
Underwater LED lights
A marine underwater LED light is the ideal boat light for most boaters as they won't doubt that it's designed for marine use. It's submergible and it implies that you can use them for a fishing expedition. You can attract sea creatures in open water at night. These lights are enclosed securely in a waterproof casing, which prolongs their longevity.
Search LED lights
They are essential as you use them to find or locate something whenever you're in the water or on the deck. The brightness goes at any angle although you don't regularly use them. They're flexible as they can be placed in the interior and exterior parts of your vessel.
Of course, there are benefits from using the best LED boat lights as its popularity is widespread. Here they are:
It's proven and tested that LED lights don't burn and overheat with prolonged use, unlike incandescent bulbs.
It's the main reason why boaters choose LED lights as they can save money. These lights consume less energy than their traditional counterparts.
It's known that LED lights are used both on land and at the sea. Hence, they're not only exclusive for marine applications but other purposes as well.
It's easy to find brands that offer a long life span that is up to 50,000 hours.
Brightness is not always sought by users. Some would like to have dimmer lights in cabins or decks. Good thing that the light output of LEDs can be lowered to dim them. You may also decrease the color temperature at the same time.
Using LED lights is not boring after all. Due to technological advancement, you can have green LED lights as well as hues like red and blue. It can't just be white the entire time.
You have to be aware of the following drawbacks to know how to properly handle LED boat lights:
Note that LED lights need a regulated current supply together with the voltage that is over the threshold and with a current that is lower than the ideal grade.
Not Great for Winter Conditions
Snow obscuring can happen in winter as LED lights don't discharge a lot of heat. Unfortunately, they can cause accidents if you're not careful.
You may find that the installation of LED lights is more expensive than having traditional ones. But, it's only the initial expense as they are cost-effective in the long run.
How Long Do LED Boat Lights Last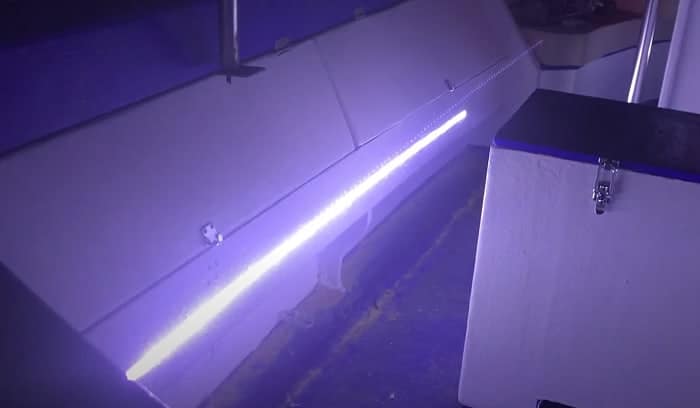 In most cases, LED boat lights can render service for 50,000 hours. Some brands claim that it can go for 10 years. They have a long lifespan for sure as they don't burn like other traditional lights.
Are All LED Boat Lights Waterproof
Most LED boat lights are rated as 12v waterproof LED lights for boats. You may even find ones that are submersible or in the form of wireless LED boat lights. Most of them have IP65 or IP67 waterproof ratings. When the rating is higher, the boat lights become more capable of withstanding water.
What Is The Best LED Light Color For Fishing
White and green LED lights are the best choice for fishing. These colors are attractive to most baitfish, especially if you go fishing at night. It's recommended to use two colors of light on the exterior side of your boat. Placing them in the interior will only attract insects.
Will 24 Volt LED Boat Lights Work On 12 Volts
This match is not effective as it only results in low output lights. When a LED light is connected with half of the required voltage, half of the current is also drawn in. Hence, a decrease in electrical pressure occurs. Always match the LED lights to the appropriate supply voltage.
Conclusion
A boat needs different lights for docking, navigation, and illumination. You'll find what suits your application in this review as it has the list of best LED boat lights. Since the pros and cons are laid out, it will be easy for you to choose. Once you find efficient boat lights, there's no need to grope in the dark or avoid the authorities for lighting requirements.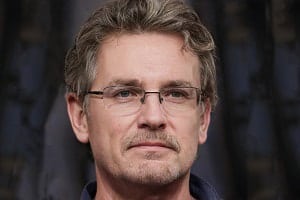 "I am James Harvey – founder of Boating Basics Online. It is established with the drive to help out first-time boaters, which are those desiring to explore their way through the water. So if you are new to boating, start from here with me. "