Every angler or boat enthusiast can still safely enjoy fishing in the evening and at night with the help of the best underwater boat lights. Water can be fun in the dark but you also have to ensure your safety. Without ignoring this concern, you have to be attentive in looking at the important features, as follow:
Color: There are various color choices of underwater LED lights for boats. You may choose from single or multiple colors. A switch is available for convenience, and you can control them through a mobile app. However, the importance of this factor is more than just aesthetics. You need to pick the appropriate color for certain applications and situations. White, blue, red, and green lights are the common ones. White is perfect for sandy bottoms and shallow water. Also, it can shoo insects away. Naturally, blue is a relaxing hue. Red lights are normally placed on the port or the left side to forewarn others of your presence. Both white and green are the top choices for fishing.
Energy Efficient: Beware of power hogs and instead, find the boat lights that can render decent lighting and conserve energy at the same time. Remember that efficiency doesn't always need massive power.
Dependable Housing: As expected of topnotch underwater lights, they should be protected against water. They're supposed to outlast rugged conditions. Some wonderful examples are marine-grade bronze alloy housing and anodized aluminum housing. Injection-molded transparent polymer and shatterproof polycarbonate lenses are great too. These materials are all resistant to rust and corrosion.
Beam Width: You also have to check the beam width as it has a connection to the light's angle view. It's acknowledged as wide if it's over 90 degrees and narrow if it's lower. Boat lights have beam width that varies from 90 to 120 degrees. It's necessary to have a wide beam when you go fishing to attract the catch of the day. You can opt for full beam width to make things work for you.
Aside from giving you a buying guide, this review has a list of the best underwater lights for boats. You'll only spend time picking the one that has the features that you need and want.
---
Tidal Wake IP68 Underwater LED Light
Straightforward installation
Excellent built and quality
Three-year warranty
---
Jiawill 316L Underwater Light
Waterproof
Protected from overheating
Easy installation
---
T-H Marine LED-51867-DP LED Light
With broad flood light
Can be installed in many ways
Extreme brightness spreads well
---
Best Underwater Boat Light Reviews
1. Tidal Wake IP68 Underwater LED Light
Changing my underwater lighting system with this LED light is one of the coolest upgrades that I've done on my boat. Drilling holes is not necessary as it has a threaded boat drain plug. Removal would be easy because of the waterproof quick-connect plug. But I would rather unloosen it when I get out of the water as I can easily screw it back. You can follow the one that you find convenient from the two methods.
It's a good thing that there's a free storage bag where you can store this light after use or when trailering. An inline fuse comes with it and that's why I need to separately buy a switch. Nonetheless, everything is smooth sailing in terms of installation.
From the built and quality standpoint, this LED underwater lighting is one of the most excellent picks in the market. It's awesome with a shatterproof lens and 316L stainless steel body. Furthermore, it has resistance to shock and protection from overheating. With all these fantastic features, the three-year warranty is understandable.
When it comes to brightness, this light does its job well. My family and I always enjoy nights at the lake. It enhances visibility, which is important in making everyone safe and secured. It has a teal blue hue that makes water Caribbean-like. Even though the boat is underway, it's consistently bright. You shouldn't think twice about using it for night swimming, fishing, and cruising.
What We Like
Straightforward installation of underwater boat lights no drilling
With free storage bag
Has excellent built and quality
Has resistance to shock and protection from overheating
Comes with a three-year warranty
Consistently bright even your boat is underway
What We Don't Like
Separately buying the essential switch
The blue illumination of this drain plug light is spectacular! It's for visibility, safety, and fun during night activities in the water. You can always rely on it as it's constructed for long-term use.
2. Jiawill 316L Underwater Drain Plug Light
This is the only one that exceeds my expectations when going through underwater light comparison. The brightness of this blue light is amazing. I placed it behind the outdrive. Although the outdrive causes the light to split, the color and brightness are still awesome. The light stands out even in murky or cloudy water. I don't encounter problems even though I use it often during summer.
I'm amazed at its housing as it withstands both fresh and saltwater. My sister also uses this light for her pool. To her surprise, there's no corrosion from chlorine. Only marine-grade stainless steel housing is tough enough to handle various circumstances. It's waterproof as well as vibration and shock resistant.
Moreover, drain plug lights like this bear protection from overheating. I had more expensive underwater lights before but this is much better with its wonderful features.
I must say that it's a high-machine quality work. Kudos to its maker! The light goes far around 20 feet behind my outdrive. Due to this excellent brightness, I can see other boats that dock behind me and different kinds of fish that surround them. There's this lake with crystal clear water and I appreciate it more at night because of this light with 9 LEDs.
Installation is so easy with a wide 9-30V DC range. Since there's self-contained circuitry, no external controllers are necessary. Of course, there's also no need for drilling holes with this underwater boat lights drain plug. One important thing to note, however: to preserve its optimum performance, never test or use it out of the water.
What We Like
Has spectacular bright, blue light despite being split or in murky or cloudy water
Withstands both freshwater, saltwater, and chlorine
Waterproof with resistance against shock and vibration
Protected from overheating
The light can go as far as 20 feet
Easy installation without the need to drill holes
What We Don't Like
Should never test or use it out of the water
I can't complain about this product as its blue light lives up to my expectations. The installation didn't give me a hard time either.
3. T-H Marine 3002.1112 LED-51867-DP LED Light
I don't need to spend a lot to gain efficient underwater boat lighting. I've been using a couple of these blue LED underwater boat lights on my vessels for over two years. I was and still is satisfied with its unfailing service.
Compared to my friend's LED underwater lights that cost thousands of dollars, this one is far superior, I didn't have problems submerging these T-H Marine lights. Anyway, this company has a good reputation when it comes to marine products.
I only have to pay a fair price in getting these underwater lights. With its convex light face, the broad floodlight was carried out. I put two of them behind my boat and they spread their light around 15 feet. They can also illuminate the bottom of the sea, so they are what I need for night fishing. There's no question for their extreme brightness as it's obvious during the day. To experience this effect, you have to use two or more of these lights.
Most underwater lights may overheat when used out of the water. But this is flexible and will still work above the waterline. I don't have to pay for high energy costs as these lights draw low energy. As expected, they have a longer life than conventional bulbs.
In terms of installation, this is a surface mount underwater light or you may drill a small hole for the wiring. I did the first method effortlessly. Others have installed it through flush mounting or mounting brackets. The method of underwater boat lights installation varies based on the surface.
What We Like
Can commit to unfailing years of service
At a fair price
With broad flood light
Extreme brightness spreads well even at the bottom of the sea
Used underwater and above the waterline
Can be installed in many ways
What We Don't Like
Need to use two or more to have the extreme brightness
It doesn't take much time to find the right boat light above the waterline as this marine underwater light works as I want it to. I like how affordable and excellent it is.
4. HUSUKU SOOP3 Marine LED Lights
After I placed this light on my pontoon and saw that it works brilliantly, I also installed several of these as underwater transom lights on my other vessels. You can trust them for the night fun or work after placing them on the stern. They're well-built with solid molded polycarbonate housing and sturdy stainless steel shell. These are important and useful characteristics in underwater lighting.
Favorably, this is a waterproof and anti-corrosion LED light. Look closely and you'll realize that there's a double casing to intensify waterproof capability.
With a total of 32 LED lights, this has a good level of brightness. You can depend on these lights for night fishing or any other activities that you do in the dark. Some also use this in the pool or boat trailer. Due to their consistent brightness, they are more than just underwater lights. Some use them as interior lights as well.
Although there are several LEDs in this light bar, it remains energy efficient because of the patented chip. It's lighting efficiency is the finest! No wonder there's a 3-year warranty and free exchange of the item within a month from the purchase date.
Installation is easy as you only need to deal with wires and screw holes. The wires can be straightened and sided out based on your setup. Tightening the screws is a menial task but don't excessively tighten them. It's also best to add sealant to ensure they bind well to the surface.
What We Like
Well-built with solid and sturdy double housing or case
Waterproof and anti-corrosion
Has a good level of brightness
In many uses
With patented chip to stay energy efficient
3-year warranty and free exchange within a month of purchase
What We Don't Like
Need to add sealant on the hole screws
You can't go wrong with this underwater boat light. It's waterproof, energy-efficient, and protected by a double casing. You may even use it for other purposes.
5. Lumitech SeaBlaze 101516 Underwater Light
Just like what other underwater boat lights reviews say, this is incredible! I placed it on the outboard bracket. As it faces down, the whole back of my 26-foot center console is lit up. I only installed one light and it has an overall satisfactory result. So, I bought more for my other vessels. The light on my boat with a single mount goes halfway to the port side and the other half is on the starboard.
I think it has the highest light output among quality underwater boat lights. It's a dual-color blue and white light that has 6,000 lumens. You can change the color by toggling the power switch. There's no need for any external controllers. To please everyone, it fits vessels with outboard or inboard motors.
Boat owners like me easily get attracted to the appearance of this product. The marine-grade bronze housing is not all about aesthetics but it's also made for durability. It went through salt spray testing to make it hardy as a LED underwater boat light. A heat-tempered glass is added for more protection. There's no doubt that it's long-lasting as there's a three-year warranty backup.
It's effortless to go through the surface mount installation of this light. I only need to deal with a simple 3-wire hookup. Just make sure they're mounted below the waterline because I had a friend who ended up installing it the other way around. I must say that it may look like Ocean LED underwater lights but it's in fact much better.
What We Like
With the highest light output
Dual-color blue and white light
For vessels with outboard and inboard motors
Durable bronze housing that looks nice with a three-year warranty
With heat-tempered glass for added protection
What We Don't Like
Some may end up installing it above the waterline
Lumitec underwater lights like this one have great price and quality. The appearance is superb and the brightness doesn't fall short. I no longer worry about marine underwater lighting because of these lights' competence.
6. BASIKER BS1 Marine LED Boat Light
These underwater LED lights for pontoon boats, yachts, cruise ships, and sailboats have a light output that doesn't diminish quickly. I even add them to my offshore boats and they work just fine. They're super bright underneath my pontoon's rear. Night fishing becomes productive because of the illumination that they provide.
Some factors affect their brightness but I'm in awe of how they can still shine in murky waters. The angle and the mounting area also contribute to the outcome of the installation. I successfully set these up by directing them towards the back instead of letting them face down. Two wires and some screws are the hardware that you need to work on. For additional protection, I added waterproof glue.
Nonetheless, you can depend on this as an underwater and fishing light because of its 316 stainless steel housing with nice polishing. It's highly non-corrosive and resistant against saltwater, impact, and extrusion. You won't doubt its long-term service due to its free replacement for three years if there are quality problems. A refund is also offered within a month after the purchase if there's an issue with the product.
Thus, I can put confidence in it for years before doing the reinstallation of the LED underwater boat light. I sometimes leave these lights in the water for 48 hours. It seems like a miracle where leaks and water intrusion are nowhere to be found.
What We Like
Its light output doesn't diminish quickly
Used in different kinds of vessels
Still shines in murky waters
In polished 316 stainless steel housing
Non-corrosive and resistant against saltwater, impact, and extrusion
Free replacement for three years and refund is also offered within a month for quality problems
What We Don't Like
Have to consider some factors to get a good result after installation
I don't have to mount underwater lights often as these provide long-term service. They're not degraded easily despite their long stay in the water.
7. HUSUKU SOOP3 PRO LED Underwater Light
This pair of lights is one of the 12 volt underwater LED lights that give off much-needed brightness. They're available in various colors. The extreme brightness coming from all of them enhances visibility and safety when doing night activities like fishing, swimming, and diving. You can even use it as interior lights.
It fits my Jon boat and sits well on the back of my pontoon. I bought a couple because I trust the covering that consists of SUS316 stainless steel and quality plastic light board. Moreover, there's a hard PC plastic to protect the light from damages. I don't worry that it might scratch my boat because of the rubber gasket which also dampens vibrations.
These lights are waterproof, dustproof, and shockproof. Since there's a three-year guarantee for this product, you can rely on it and validate it through experience.
You'll love the straightforward installation as they can be wireless underwater boat lights. Put batteries to power them up before you quickly tighten the two screws. They can be mounted everywhere and become stable. On the other hand, you may also opt to wire them up as they come with a 1.5m cable. If you do so, you need to add marine adhesive as a precaution against the possibility of leakage.
What We Like
Gives off extreme brightness in various colors
Can be used as interior lights
With a cover made of stainless steel and quality plastic
Dampens vibration and prevents scratches on the boat
Waterproof, dustproof, and shockproof
Has three-year guarantee
What We Don't Like
Need marine adhesive when you choose to use the cable
These lights are not only for my night fishing but also for kids who love swimming even in the evening. You're free to choose the color that you like and where you install it. Whatever you do, they will always give you extreme brightness for visibility and safety.
8. HUSUKU LED Marine Courtesy Lights
I never thought that these courtesy lights could be effective underwater boat LED lights. They're of high quality so they can serve their purposes excellently. In addition, I'm happy that I can get white, blue, or green light from their color options.
They are much greater than incandescent lights as they draw less energy. You should know they're not only for water vessels but they also conform to vehicles. They're indeed cool boat transom lights as they're waterproof within the depth of 20 feet. The stainless steel housing is reinforced with sturdy PC material. Thus, these lights have resistance against corrosion and collisions.
You'll get a pair of these lights in a single purchase. I'm impressed with the brightness as they increase visibility which means I can safely sail at night. I know some folks who even use them as deck lights. They admire the sufficient light as I do. This courtesy light is well-constructed, so no wonder there's a three-year guarantee provided for issues and dissatisfaction. But I doubt they will ever happen.
Before buying these reliable underwater boat lights, you need to refer to the size chart to give way to certain perimeters. It's a crucial step so you won't be dismayed that you can't properly install them in your vessel. But once they suit your boat, you can make the light stable by tightening the two screws.
What We Like
In high quality to serve various purposes excellently with water vessels and vehicles
Draw less energy
Waterproof within the depth of 20 feet
Has resistance against corrosion and collisions
Produces impressive brightness for visibility
Has three-year guarantee
What We Don't Like
Installation may not be possible with some vessels
These are the right marine underwater LED lights that can replace your incandescent bulbs or lights. You'll truly appreciate switching to LED lights because of the nice features.
9. JIAWILL 60W CREE LED Underwater Boat Lights
I adore these underwater marine lights because they're heavy-duty with their 316 marine-grade stainless steel housing. I can tell the authenticity by just feeling their weight. This is the part that guarantees their watertight ability. Shock and vibration can't bother them due to their housing accompanied by a shatterproof polycarbonate lens.
After installing two of these on my 15-foot boat, I can't complain about their light and brightness. The coverage is more than sufficient for my transom. My friend placed a pair of these underwater LED boat lights on the outboard. He used the white and blue lights with a toggle switch. Unfortunately, a shadow popped up in the middle. Adding a third light resolved the problem.
You can always take advantage of the dual-color but you may choose a single color. The consistent light output is the common thing among these color choices. I've never found a remarkable underwater light in blue color when I was in the UK until now.
Since there's temperature protection, you can use them above the water. It's a guarantee that it won't be impaired. When I commenced the installation, it gave an idea that these are portable underwater lights as there's less equipment to mount and fewer lines to connect. To make things easy for everyone, they can be attached to various types of the transom. Moreover, all the hardware parts that you need are included.
What We Like
Heavy-duty with marine-grade stainless steel housing and shatterproof lens
Has more than sufficient brightness coverage
Color choices: single or dual color
Can be used above the water due to the temperature protection
Can be attached to various types of the transom
Include the needed hardware parts
What We Don't Like
Need three lights on the outboard or else, there will be a shadow
All the colors share the same brightness and coverage. Besides having splendid effects, you can depend on these lights' toughness provided by marine-grade stainless steel. For the bonus part, installation is a breeze!
10. Lumitec 101246 SeaBlaze Underwater Boat Light
Most lights have prices that are double and even triple this one. But the light intensity from this small source floods the water! Fishing at night becomes more exciting and fulfilling because of this superior underwater lighting for boats.
When I received it, I did not think it would have terrific abilities given its decent price point. Yet, it beats all the pleasant remarks in West Marine underwater lights review.
I applaud the team that engineered this item as I tested it before installation. The tests are focused on its radiated emissions through air and on 12V supply. But you may also connect it with 24V DC. To my delight, I found out that there's low radio frequency interference. Thus, VHF radio, sonar, and FM radio will work well in your boat.
This bright light is encased in a marine-grade anodized aluminum housing. I know that it's tough and lasting. Just like other Lumitec underwater boat lights, it went through salt spray testing to reach the highest standard. All the effort is not wasted as this is the best underwater boat light for me. Also, it can be used above the water.
I place the pair of these lights in the middle part of the back of my boat. The coverage of its illumination impresses me. Light wires are easy to insert and set up into half an inch holes. It's uncomplicated to add them on fishing boats, skiffs, and dinghies. This means that it perfectly works with small vessels.
What We Like
Has a light intensity that floods the water
Can either be connected to 12V or 24V
Has low radio frequency interference
Encase in tough and lasting aluminum housing
Can be used above the water
What We Don't Like
Only perfectly works with small vessel
I'm content with these underwater lights for fishing. They're the brightest lights that I've ever used. Since it's made with thorough procedures, I can benefit a lot from them.
11. Five Oceans Round 9 LED Underwater Boat Light
Murky waters are no longer an issue since I started using this underwater boat light. With its secondary optical lens, it can establish illumination that is twice as bright as other lights. In addition to the effect of this feature, its strength has been multiplied.
It's pretty tough as it's inside a stainless steel housing that is resistant to shock and vibration. Hence, water immersion for a long period is a piece of cake for this light. It's a high-rated waterproof light and it only shows that it's unquestionably submersible. The intrusion of dust is not something that I have to worry about too. Hardy housing is crucial to allow the light to work without ceasing.
Ideally, it should be placed three inches above the bottom of the vessel. The installation happens on the transom which needs to be cleared first. Also, essential hardware should be purchased separately. In my case, I gathered stainless steel screws and a marine caulk. You can smoothly undertake the steps as long as you have the right tools.
What sets this lighting unit apart from its counterparts is the driver that works in pumping up its capacity from 12 volts to 18 volts. I won't say no to this as it's an improvement. But I'm just bothered that it's only in a thin plastic box. It's much better if it's also inside a secure and solid casing. So, I bought one for it.
What We Like
Twice brighter than the others to shine through murky waters
Strong with housing that is resistant to shock and vibration
Waterproof and can be immersed in the water for a long period
Dust can't get into it
Has a driver to pump up its capacity from 12 volts to 18 volts
What We Don't Like
Separate purchase of essential hardware
The driver needs a secure and solid casing
These are the best underwater led boat lights as they end my long search for bright lights. I'm happy with its performance but the driver to boost its capacity surprised me. Its efficiency frees me from worries and doing an extra job.
Factors To Consider When Choosing Underwater Boat Lights
Two types of underwater boat lights:
This is a favorite option of boat owners because of its many advantages. It produces minimum heat, so it's cooler than incandescent lights. The long hours of service are attractive to most users. Typically, a single LED light can serve for 100,000 hours.
It's not as costly as sensitive incandescent bulbs. LED lights are not fragile but are energy-efficient. Wonderfully, they don't have mercury and toxic chemicals. You won't ever dread that they might harm the environment.
The wattage of an incandescent bulb is the sign of the light intensity that you'll get. It came from heated filaments. Based on this arrangement, there's a need to increase the wattage to acquire the desired brightness. In this cycle, excessive generation of energy and heat follows.
Along with the incandescent light's fundamentals, you'll get a warm glow without spending too much. However, it's known for premature damage and is not as robust as LED lights. When the filaments are burned out, it requires a new bulb for replacement. Moreover, it can be sensitive to water if it doesn't have protection.
It's worthwhile to get the best underwater LED lights because of the following benefits:
When going to have water activities with your family and friends, it's better to be safe than sorry. It's wise to have lights that can illuminate the area where you swim, dive, or fish. You will always be alerted of danger if there's high visibility.
Although LED lights may have a high initial cost, you take advantage of their functionality and low power consumption for a long time. Thus, they prove to be cost-effective.
Productive Fishing Experience
Attracting fish is a piece of cake if you have efficient underwater lights. They promote comfort and enjoyment all at the same time. Catching a ton of fish will be very easy for you because of their guidance.
Groping in the dark is like experiencing being blind. So, you'll likely feel stressed and frustrated. Apart from these unwanted feelings, you may hit your boat on something. If it happens, repairs on scratches and damages will require time, effort, and money. You can avoid these setbacks if you have great underwater boat lights. They can also help you dock safely at a harbor or berth.
Giving Your Boat a More Modern and Appealing Appearance
It's given that spending an evening or night on the water is relaxing. Many families and groups of friends indulge in this activity. The wonders escalate with a pretty color underwater light. It creates a relaxing ambiance even though you're out fishing.
How Many Lumens Do You Need For Underwater Lighting
The underwater lighting system is enough with 600 to 2,000 lumens for serving as decoration or snorkeling lights. Generally, 1,000 lumens allow you to do various water activities. The clarity of water also matters. To weigh in this factor, you may need to add more than one light.
Where Should Underwater Boat Lights Be Installed
There are three ways to install underwater boat lights. For the hull model with the mounted puck, you only have to deal with the wire that passes through the vessel's framework. It's also fine to place the lights just above the waterline but you have to be particular about the light that you use. It should be fine with this arrangement.
Last but not least is letting the wire go up through the transom up to the boat's outer section. The first method is practiced by most boaters. Even so, the appropriate method will be the one that coincides with the manufacturer's instructions.
How Do You Mount A Boat Underwater Light
Before you mount or install underwater lights, identify its special characteristics. Know if it's a drain plug, surface mount, or flush-mount. In general, these are steps to follow:
Pick a dry place or an area where you can work comfortably during installation.
You should have a plan before starting, like choosing the right section for the lights. Marking the area will help you to remember it. Don't forget to inspect the area; nothing should be damaged if drilling is necessary.
Commence with drilling a hole where the wire passes to connect with a power source. Most manufacturers provide instructions on how to correctly put the wiring.
Locate the ideal position for the power box to avoid any issues. It must be a dry, well-ventilated place.
You have to test the light in the recommended manner. If it fails to work, you have to double-check the connection to correct mistakes.
Do Underwater Lights Attract Fish
Color is vital when attracting fish. Some distinct colors can travel down the water depth in some conditions. That's why it's a smart move to switch from white to green lights occasionally. You'll be creating a distinct hue for a variety of sea creatures. Using both white and green is also efficient to obtain a bite from your prey.
What's great about underwater boat LED lights is that you can detain them in places that are convenient for you. In this technique, you have to anchor your vessel and make sure it doesn't move as it might distract the water species. You may need to lower the lights a few feet under the vessel but never go towards the bottom area.
You are allowed to directly fish within the scope of illumination. Also, you can try your luck outside the lighting fixture as there are light-shy fish too.
Conclusion
This review has the collection of the best underwater boat lights to lighten your days when indulging in night activities. Having one of them is highly beneficial as you gain safety, visibility, aesthetics, and productive fishing. Fishermen and other boat owners will no longer be reluctant to sail on the water when the surrounding turns dark.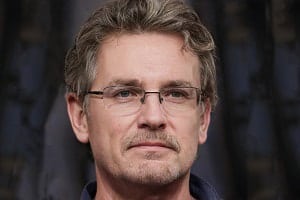 "I am James Harvey – founder of Boating Basics Online. It is established with the drive to help out first-time boaters, which are those desiring to explore their way through the water. So if you are new to boating, start from here with me. "