Center consoles come in various price tags, and those made by Grady White are no different. You can come across older, used models selling for less than $8,000 on Boat Trader. In general, though, Grady White has the premium label innately tied to it, with brand-new boats selling for over $1,000,000.
Why are Grady White boats so expensive? You're paying mostly for the guaranteed build quality, innovative features, solid reputation, and above-average resale value.
Overview of Grady White Boats and Their Prices
Grady White boats showcase peak center console capability with their versatility. Plenty of the larger models can handle both inshore and offshore saltwater and freshwater fishing, while others, such as the Coastal Explorer, specialize in shallower waters.
They can also be used for cruising and other recreational activities, making them excellent candidates as reliable, long-time family boats. These are the five types you can choose from:
Fisherman & Canyon Center Console
Coastal Explorer Center Console
Dual Consoles
Express Cabins
Walkaround Cabins
I say reliable simply because they deliver what they promise as far as integrated features and overall quality are concerned. In turn, they greatly influence the answer to your question, "How much are Grady White boats?"
It's actually hard to pinpoint an exact price because even single models vary in cost, depending on when they were released. For example, if you're curious about the Grady White Freedom 325's price, generally, older versions cost cheaper.
Below are the average Grady White boats cost for a new vessel:
A 2018 model costs $300,000.
A 2020 one sells for $339,900.
The 2022 version ranges between $379,900 to $409,900.
What more if we look at other models released in different years? The best I can give is a range if you need a reliable reference, at least. With older models considered and accounting only for new and unused units, Grady White boats' accurate value is between $13,500 to $1,061,080.
Quite the difference, huh? Still, that lofty price ceiling only proves Grady White is, indeed, a big-ticket brand.
Reasons Why Grady White Boats Are So Expensive
Here are the underlying causes for the exorbitant prices of most Grady White boats. It's up to you to decide whether you think their worth for money is reasonable from here on.
1. The Quality of Craftsmanship
One of Grady White's keys to success is its unfailing commitment to "uncompromising quality" and "attention to detail". This led the brand to settle for no less than the highest-quality materials, like stainless steel components and fiberglass hulls, when constructing all its boats.
All the while, they keep themselves open to feedback from customers. From there, their handpicked craftsmen continually make improvements in the boats' functionality and enjoyability.
As for design, they seamlessly mix classic elegance with rugged durability. In this regard, they also keep their doors open to new ideas from engineers and stylists, again, to keep improving what they have to offer.
2. Innovative Features and Technology
Exclusive designs and features of Grady White boats make them readily stand out. I mean, I also wouldn't hesitate to tell you to "Get the Grady", if you'll be enjoying these exceptional qualities and specs:
The brand's patent SeaV² hull ensures a soft, stable ride, incredible tracks to ensure the boat stays on course, ride smoothly at any speeds, as well as minimizing spray.
Fishing-friendly features make their vessels popular among anglers. Most models come with multiple rod holders, sliding rod racks, insulated fish boxes, compartments for tackles, livewells, and even stations for cleaning your catch.
The patented Grady White seating heightens comfort and convenience with its fold-away and bolstered backrest features.
Their boats come with reliable tech like the GPS/chart plotter, which enables you to always be able to tell where you are, create waypoints, and plant and chart your present route.
There's also the multifunction display, which is connected to the boat's throttle system.
There's no room to question the power of the Yamaha motors ubiquitous in their models. I tested the builder on their site, and the least that the brand offers on their 21' Fisherman center console is a 200HP four-stroke single Yamaha outboard motor, which has a top speed of 42.2 mph.
Grady White reviews have rained praises on this specific aspect of their boats, and I have to agree with them.
These are but a few of the standout general features and tech of a Grady White vessel. The fact that you can personalize your boat further only drives the reason they're this popular, despite some of their models costing like a king's ransom.
3. Brand Reputation and Heritage
Given the ready quality attached to their name, you can think of buying a Grady White as similar to buying a Sony or Mercedes. You may begrudge them for the pricey tags they attach to their models, but it's difficult to deny that they're great boats.
This, again, goes back to the brand's philosophy, which has only ever shaped its heritage – one that essentially puts the customer first and is mainly about being open to both feedback and fresh ideas.
4. Exceptional Resale Value
Take this from someone who once sold these boats for a living. Still, I do have to stress that they only ever retain that value if you're just as diligent in maintaining them.
Moreover, it's not like the boats aren't worth maintaining, considering the premium materials used in constructing them.
Comparing Grady White to Other Brands
When I think of brands that compete with Grady White, the first three that come to mind are Boston Whaler, Contender, and Everglades. Others will mention EdgeWater, Regulator, and HCB, but those make up the top 3 for me and most boaters.
Features and quality
Boston Whaler has unrivaled durability and is the only brand brave enough to claim that its boats are unsinkable. It has the same dedication to premier craftsmanship as Grady White.
Features-wise, the two brands may be on-par with one another, but Boston Whaler may deliver more comfort, although that's arguably subjective.
Contender is really mostly about practicality when fishing. It can become any avid angler's best friend before long due to its overall reliability. But I can safely say that it offers nothing new compared to what you can already expect from any Grady White fishing boat.
In terms of quality and construction, Everglades mirrors Grady White a lot – to the point that a few boaters consider their models the same.The general consensus is you can't go wrong with either one because you can pretty much expect the same standout features mentioned above, only delivered in a more brand-distinct manner.
Some boaters have complained that the low gunwale height of Grady White boats leads to water entering the hull, as opposed to a lesser-known brand like Edgewater.
Pricing
Check out the table below for the average price range of Grady White's competitors. Same as in the Grady White range above, I only considered new boats. Expect slight deviations over time.
| | |
| --- | --- |
| Brand | Price Range |
| Boston Whaler | $9,500 – $836,994 |
| Contender | $90,000 – $999,000 |
| Everglades | $119,9999 – $835,00 |
Notice how none of its rivals breached the $1,000,000 mark.
Pros and Cons of Grady White Boats
You'll be getting your money's worth.
If properly maintained, you can enjoy a superior boat for decades.
The prestige of owning a vessel made by a reputable manufacturer.
The expensive price tag will always be a downside.
Older models may not perform as well as their newer counterparts.
Frequently Asked Questions
Can I find more affordable alternatives to Grady White boats?
Yes, you can look for used models or generally those that were released in the 1980s or 1990s. I've come across dirt-cheap models selling for less than $7,000 on Boat Trader. However, you have to make sure that you're buying from a trusted seller.
What factors should I consider before investing in a Grady White boat?
Budget will obviously be your main concern, especially if you're aiming for the newest models. Other than that, you have to consider running costs, particularly maintenance, fuel, as well as weight. Heavier models will burn more fuel.
How does the customer service of Grady White support the higher price?
The brand doesn't take customer satisfaction lightly. The way customer service figures into the higher price is mostly related to reputation management. They won't want to tarnish their reputation by ignoring this essential business aspect, so expect an overall great customer service from them.
Conclusion
To summarize the points as to why are Grady White boats so expensive, you're basically paying for a top-quality boat that you know will deliver a stellar experience when going fishing, cruising, or participating in watersports activities. You'll be guaranteed an investment and a family boat that will serve you for a long time.
All the while, it imparts a measure of bragging rights of having owned a watercraft made by the best in the industry.
Read more: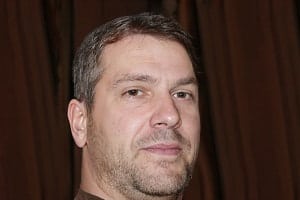 "My intention from the first day establishing Boating Basics Online is to provide as much help as possible for boaters who want to experience a first safe and convenient trip. So feel free to join us and share your beautiful journeys to the sea!"