The first time I searched for new and used Pavati boats in marketplaces online, price tags of $250,000, $415,000, $525,000, etc. immediately greeted me. Naturally, much like you, "Why are Pavati boats so expensive?" crossed my mind.
Upon further investigation, it's mostly because the company doesn't skimp on its materials and design. These all-aluminum wake boats that can withstand the harshest marine environments, are highly customizable, take a long time to make, and have the luxury tag.
Overview of Pavati Boats
The fact that this is categorized as a luxury brand tells you all you need to know when discussing the average Pavati boat price. What's equally notable is that it's a fairly young brand, having been founded in 2003 and only entered the wakeboard niche in 2008 in Oregon with founder Chuck Gros at the helm.
Pavati started as a drift boat manufacturer and expanded to jetboats and powerboats until it got into wake boat manufacturing as well.
For better or worse, it didn't take long for the brand to gain a reputation as a seller of one of the most expensive wake boats in the market – so much so that they've been dubbed the "unicorn of boats". On the whole, though, it's tough to blame a company that's dedicated to meticulous, high-standard construction techniques.
Based on the brand itself, here's what you'll get every time you buy a Pavati boat – and my rebuttals of each one:
Innovative features like the Rip Tide 6.0 Surf System, Dual Thruster System, and Quick Wake dynamic trim control guarantee a superb wakeboarding experience. However, aren't all brands actively innovating their products as well?
There's no questioning the all-aluminum construction's strength and durability. But deciding to go this route means most portions of your vessel will be susceptible to dents and scratches – unlike, say, in a fiberglass boat.
Extensive customization is always a great option to have, but that only adds to the already lofty price tag.
24/7 customer support is always welcome. Still, we can say the same for its competitors.
The transferable lifetime warranty only applies to the hull, and it's supported by a 7-year warranty for the powertrain and a 5-year guarantee for the signature bow-to-stern.
Despite these flaws, Pavati boats remain one of the most popular options among wakeboarders, since they're not all about glitter.
Cost of Pavati Boats
How much is a Pavati boat? Most vessels start at $250,000 and top at $525,000, at least, if we're going to use Boat Trader listings as the sole reference. That's the range you can expect for most of their wake boat offerings.
The Diesel brothers Pavati boat featured in this review set the owner back by $400,000.

Are Pavati Boats Really Worth $400,000 Or Drastically Overpriced??
Incidentally, if you're interested in becoming a Pavati boats owner yourself, I recommend watching it as it's an in-depth, objective look at the boats that reviews both the construction, design, and performance.
List of Reasons Why Pavati Boats Are So Expensive
1. Unique Construction
The standard Pavati surf boat is constructed using mainly aluminum. That's already half of the reason why it's more of a big-ticket choice compared to its more traditional fiberglass counterparts.
Aluminum has a superior strength-to-weight ratio and is more corrosion- and rust-resistant. So, as far as longevity is concerned, Pavati boats more than make up for their expensive price tags.
Once we add in the diamond plating, leather seats, and other luxurious features showcased in the $400,000 boat in the video, these vessels really don't take long to prove to us why they're high-end options.
2. Quality Control and Attention to Detail
A Pavati boat's worth for money is primarily rooted in this characteristic. There's a clear focus on a high level of precision and craftsmanship in terms of construction, which is why it takes a long time for a single Pavati boat to be made from scratch. In turn, this contributes to the total cost.
Still, I can always make the argument that stating that their creations are "built to last for generations" and attaching a lifetime warranty to their hulls are clear signs that the brand walks the talk.
3. Customization and Personalization
It's safe to say that no two Pavati ski boats are ever the same with the high degree of customization that they have. You can put your own vision for the boat to life, whether it's the furnishing, lighting, or audio system. Nonetheless, this almost always means having to use additional resources and labor, which will drive up production costs.
4. Brand Reputation and Exclusivity
The price of Pavati wakeboard boat will always be tied to the brand's reputation.
It's not an accident that most vessels by this brand come with Lamborghini-quality leather seating that is comfortable and aesthetically pleasing (with excellent stitching). The same can be said for the features and tech it integrates, as mentioned before.
It's fairly obvious that Pavati is aiming to attain and maintain a high level of prestige. We can't deny that owning a Pavati already puts you in the same class as a select few who have the same lofty status.
Pavati may not have the same storied history as Lamborghini (yet), but its relative popularity, despite its exorbitant price tags, allows it to stand on its own pedestal.
Some Negative Aspects of Pavati Boats
Besides the downside of aluminum that I've highlighted above, here are a few other negative aspects of Pavati boats that make them less attractive.
1. Expensive
This tends to be the elephant in the room when I and my friends compare Pavati boats to other wake boat brands out there. The average Pavati boat cost hovers at around $300,000, making it an automatic hard sell for the average boater familiar with the market.
2. Most wakeboarders favor solid rides and wake experiences.
Sure, Pavati boats may last a long time and offer superior wakes, but the high Pavati wake boat price tends to overshadow them. This becomes especially true if we look at the far more affordable price tags attached to Axis and Nautique vessels.
And, if we're going to compare Pavati's boats to those offered by Axis and Nautique, it's clear that any of the latter can rival Pavati in this department – just look at the reviews!
3. Glaring design flaws.
For one, too many customizations may take up space in this already feature-packed boat. Too much of anything can be a bad thing, and some Pavati owners realize this too late. Once they customize too much, their wake boats become too cramped.
That's not something you can blame on the buyers, though. Pavati should have made ample room to accommodate customizations, while still ensuring passengers will still have enough space to work with.
Folks also reported getting annoying vibrations when revving in certain units.
Are Pavati Boats Worth the Investment?
If wake performance is your main concern, it may not be worth it, since you can get the same experience from anything made by a more budget-friendly option like Nautique.
It will only be worth it for those who care a lot about the exclusivity perks and owning a vessel that they can confidently assign as a family heirloom. I have to make it clear that I have no doubts about the boats' ability to make the waves every wakeboarder would die for and be able to enjoy consistently, though.
How to Choose the Right Boat for You
If you're all set on buying that coveted Pavati of your dreams, the first thing you need to prioritize is to go all in on the customizations you can afford. The ride and wake quality is pretty much set because all boats come complete with tech that guarantees that.
You'll have all the freedom to select your preferences in:
Paint color – request whatever hue you fancy.
Interior – you get to personalize the stitching, piping, and color of the upholstery.
Motor – you can consider upgrading it to a diesel motor, for example, to enjoy better fuel economy and efficiency.
Wrap – choose designs and patterns that fit your personality.
Obviously, you want to aim for the vessel that fits your budget.
Frequently Asked Questions
What is the most expensive Pavati boat?
As of this writing, the highest-costing Pavati boat is the 2023 Pavati AL26, which is listed on Boat Trader for $525,000.
How do Pavati boats compare to other luxury boat brands in terms of performance and quality?
It's hard to arrive at an objective answer to this, since individual preferences vary. The general consensus is that while Pavati boats may cost an arm and a leg to own, their already great-from-the-get-go performance, paired with high customizability, make them a consistent contender – if not always a step ahead of these brands.
Where are Pavati boats made?
They are made in Oregon. Pavati's production facility is near Rogue River and is the Highway Products Inc. factory which also makes the brand's drift boats.
Conclusion
Unless you meant a Pavati RC boat you can buy at Target for less than $30, the above factors should tell you all the answers you need for your question, "Why are Pavati boats so expensive?"
Again, it's all tied to the manufacturing process, which is consistently guided by stringent quality control and an already-established brand reputation.
Are you determined to buy a Pavati boat knowing these facts or are you satisfied with the humbler Nautique or Axis?
Read more: Reason why Grady White boats so expensive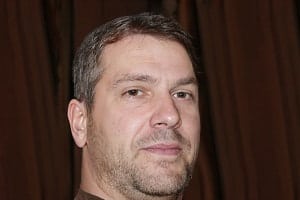 "My intention from the first day establishing Boating Basics Online is to provide as much help as possible for boaters who want to experience a first safe and convenient trip. So feel free to join us and share your beautiful journeys to the sea!"