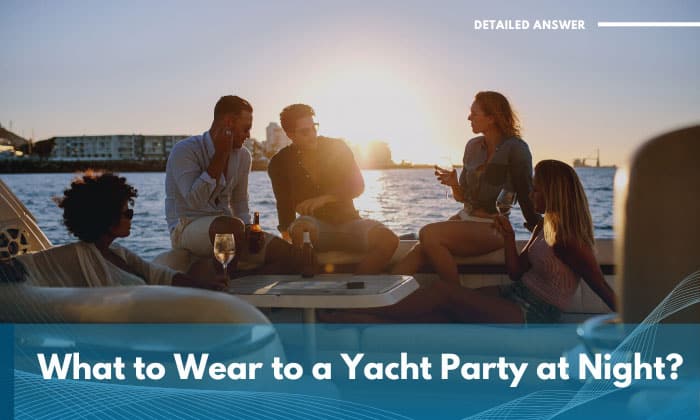 Choosing an outfit for a gathering is about being appropriate for the occasion. But how do we decide what to wear to a yacht party at night if no dress code was specified?
For these instances, we can't go wrong with cocktail wear for men and women since these are regarded as the default getup for such an event. However, there is more to consider regarding what to wear to a boat party at night.
Keep reading to learn more.
Choosing a Boat Party Outfit
For attending any social event, adhering to the specified dress code is best but there may not always be one. For a nighttime yacht event, cocktail wear is your best bet. It is a step below black tie but also casual enough to party seriously.
However, there are also different types of parties and a dance party requires something different from a cocktail party. For such an event, go for something more casual than cocktail wear and it is best to avoid being overdressed.
Tips to Choose Outfits for Men and Women
We need to consider and balance three things when choosing our outfit for a yacht gathering. These are style, comfort, and safety.
1. Style
It is important to match what you're wearing not only to the type of event but to the venue as well. When dressing for a yacht party, nautical themes work well. Incorporate colors such as navy blue, white, and red highlights. Flowing fabrics are also preferred.
If you're going for a classy yacht party attire, use neutral or subdued hues instead of bright ones and avoid prints for men. For women, black is your best bet, whether it's a dress or pantsuit.
Be conscious of your footwear as well but keep in mind that you may need to remove your shoes.
2. Comfort
This is always an important consideration when dressing with a boat-related activity in mind. However, we need to balance comfort with safety and style. The rule here is to give consideration to it but not too much.
Being comfortable means the outfit should not be too tight or loose and that you won't need to fuss over it constantly. There may be more wind than you're used to so avoid having too much length or layers that you will have to hold on to.
Even in the summer, consider what layers you may need. It can be much colder at night being on the water, and it helps to plan for such situations.
3. Safety
Yacht parties are held on boats, so it comes with the usual risks associated with boating. Any time you board a boat, regardless of whether you expect it to sail or not, consider these risks well.
Being on the water means there will be swaying or rocking from the waves. This also means that there is a possibility of falling overboard. Plan your outfit to ensure that you will be able to manage, considering these circumstances.
Your footwear is another important matter to be mindful of. Avoid wearing shoes and clothing that may make it difficult to walk or stand, such as heels or very long dresses for women.
Inspiration for Men's and Women's Clothing
It's a good idea to look for outfit ideas and celebrities are great references. Meanwhile, here are a couple of things to get you started.
1. Cocktail party
This naturally calls for cocktail wear, a step shy of black tie. A tuxedo would be too formal, but most suits would be fine but stick to darker colors. Finish your look with leather shoes and a matching belt; black or brown would be great for a male outfit.
For ladies, black knee-length dresses are never out of style, but solid colors or prints still work. You can also opt for a black pantsuit as an alternative. Top off your outfit with black flats or sandals, and focus on quality over quantity for your accessories.
These will also work if you're looking for what to wear on a yacht dinner party, although for such gatherings black tie will fit in well. The only real pitfall would be to go too casual.
2. Dance party
These functions afford a certain degree of casualness, but we still want to look stylish. Female yacht party attire for such events includes dressy tops paired with a skirt or loose pants; waist dresses or long ones are also a good choice.
High heels are doubly inappropriate since they are bad for dancing and boat safety. Choose flats or low-heel footwear instead. Similar to cocktail outfits, avoid too much jewelry. Men can focus on even more comfort for such events.
Boat shoes are the best footwear for boats, and dance parties still allow for their use. Comfortable pants like jeans and khakis work well for bottoms but do not wear baggy ones. Finish up with a polo or dress shirt and a light jacket or blazer.
Daytime Vs Nighttime Clothes for Yacht Party
What you wear on a yacht day trip is usually different from what nighttime gatherings require.
Swimming and lounging in the water are common daytime activities, and you will naturally need swimwear. But you can throw some clothes over your swimsuit for a bit more style.
Ladies can top off their swimsuits with a linen shirt for added style and protection from the sun. For other daytime gatherings, Knee-length dresses also work but use lighter colors instead.
Shirt dresses for yacht party are another excellent option, and you can finish the look with sandals or other open footwear.
Men can use a getup similar to casual threads for nighttime gatherings, such as a polo shirt, linen pants, or khakis, although adjusting colors is also beneficial to match the mood. Brighter colors or navy stripes are classic choices.
Fortunately, boat shoes are still great for these, so there's not too much trouble for guys on that end. Day gatherings with swimming activities are usually the only time flip-flops are acceptable.
Also read: Outfits for a boat cruise party.
Summer or Winter Outfit for Boat Party
Outfits in summer and winter may require some tweaking to account for the change in expected weather conditions—summer clothing benefits from taking advantage of thinner and more breathable fabrics.
Buttoned shirts for men and shirt-dresses for women are excellent choices. It doesn't hurt to add some layers, such as a blazer if you're expecting chillier nights, not to mention it helps with the style aspect.
In the winter, you will be able to add even more layers that bring a certain degree of class. Women can opt for velvet dresses or long-sleeved cocktail dresses for extra warmth and effect.
Ladies can top off their outfits with a wrap, coat, or even a jacket to further emphasize the style.
What Not to Wear
It also helps to know what to avoid when it comes to choosing a yacht party outfit. There are different reasons not to wear certain types of articles, but the most common ones are related to safety or being too casual. Here are some of those we would do better to avoid.
Heels
Rubber shoes
Hoodies
Casual shirts
Caps
Conclusion
After reading through everything above, you should now have a better idea of what to wear to a yacht party at night. Use these ideas to come up with what to wear for an evening on the water, but don't forget to add your personal touch.
What is your go-to outfit for yacht parties? Do you prefer gatherings during the day or at night and which do you think is more fun to dress for? Tell us your thoughts in the comments section below.
Remember to boat safely.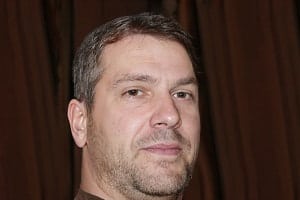 "My intention from the first day establishing Boating Basics Online is to provide as much help as possible for boaters who want to experience a first safe and convenient trip. So feel free to join us and share your beautiful journeys to the sea!"