Wondering about "what to wear on a boat cruise party?" Get perfectly stylish outfits here.
Boat party outfits are simply casual, formal or on a swimwear attire unless the organizers specify a party theme. It can be also a cocktail-themed party with highly-formal clothes like long gowns for women and tuxedos for men.
Know more about what clothing to wear and what's not for enjoyable cruises.
Read this review of natural and fashionable apparel ideas for admirable outlooks.
Basic Guide About Boat Cruise Party Outfits
1. Practical Outfits For A Boat Cruise Party
Boat parties are mostly in casual, formal or thematic with boat party outfit ideas that everyone desires to enjoy. They satisfy every practical reasons and about getting a positive impression on what exactly to wear to a yacht party.
In most cases, the female yacht party attire is the primary highlight among boat attire appearances. Though boat cruise party male getups share equitable spotlights, the outfits for ladies tend to take the center stage.
Casual all white-colored shirts, jeans, or shorts are surprisingly top-notch options for various themes within budget. You can have a classy yacht party attire or formal wear with collared shirts paired with trousers, blazers, or vests.
Match your clothes for yacht party events at night, daytime, in the winter, and as a summer yacht party outfit. It's rewarding to know that what you wear evokes curiosity among partygoers.
You can wear a party outfit that has both a cost-efficient manner and has a head-turning look. Learning the tips in this post can highlight your needs for the right yacht party dresses.
2. Top-Picks Boat Cruising Party Clothing
You can pick a smart outfit from all-time favorite wears and dazzle your presence at boat cruise parties. It lessens the hassle when you are in a hurry or when you are first-timer.
Men's formal wear can suit night or daytime boat parties with slacks and collared plain or striped white shirts. A sweater or jacket is another option you can consider, depending on the sailing season.
Women can sport pantsuits, slacks, or skits with neat tops, dresses, and blazers at cruise parties.
Wearing classy cocktail attires like dinner suits, khaki pants, slacks, and jackets are also great for men in formal settings.
Evening long soft dresses, flowing skirts, dressy pantsuits, and close-fit bodices can work for women as well.
Women can wear trendy plain-colored crop tops and fronts with long-tail backs.
Wearing sleeveless dresses made of soft fabrics and cardigans can ease changing into a swimwear later.
You can invest in some safety gear like fashionable vests that match your swimwear. This can be comfortably useful for a boat party that features diving or swimming in crystal clear waters.
3. Perfect Boat Cruise Party Accessories
Discover these essentials to spice up your overall boat party experience. You can do a makeover with less effort and money with things you may already have on hand.
A tight or messy bun or loose ponytail hairstyle can match a formal or casual boat cruise party.
Add head accessories like a floppy hat, bandana, or large handkerchief to complete your outfit, regardless of whether it's casual or formal.
Enhance your extra charm by wearing nice bracelets, ring bands, hoops, or some fashionable mid-rings. Both men and women can sport these accessories. Consider beads, pearls, pendants, chains, and necklaces down the chest too.
You can show your flair for fashion by wearing eye crafts aside from your fine neckline and chest accessories.
Enhance your glow with UV protection and multi-coat transition eyeglasses during day or night boat parties.
Gear up as simple as you can but match the formal or casual theme of parties you are attending.
Bring a mixed clothing kit that can work for a cocktail at night or swimwear for a daytime boat party.
4. Smart Footwears For Every Boat Cruise Party
You can add more dazzle to your cruise party outfit with a mixture of casual and formal footwear. Ensure to pack footwears that follow boat cruising dress codes the organizers laid out.
Unless the party organizers require formal business attire, wearing closed shoes or those with black soles may not be good.
Flat party foot attire like topsiders and sandals are the most common footwear on cruise ships or yachts.
Choose slip-on, flat, and rubber-soled shoes and white-soled sneakers that are non-slip for a casual boat cruise party.
Bring 3 or more pairs of footwear including shoes, sandals, wedges, and slippers, depending on the length of your cruising trip. This can help you comfortably wear and break any new shoes or foot apparel and prevent blisters.
Using the prescribed footwear will leave no hassle and damage on the boat's deck.
Only wear comfortable shoes and not heeled ones to enhance your overall look while maintaining your safety aboard. Soft-soled boat shoes are now available for boat cruises or yacht parties.
Nowadays, boat cruise ship companies even require cruisers to wear non-slip footwear and boat shoes onboard a yacht.
Frequently Asked Questions About Boat Cruise Party Outfits
1. What party gears outsmart any boat cruises?
The rule of thumb to match every boat party clothing needs is having custom-fitted or relaxed casual clothes with button-downs. Pair it with top-ups, hats, hankies, shawls, bandanas, sunglasses, sunscreen, and windbreakers for Seabreeze or rain showers.
Adding nautical overall clothes to your cruise party gears can also level up your comfort while sailing. Putting on some off-shoulder tops for women and cardigans is also great for living a party on a boat cruise.
2. What things to avoid wearing at a boat cruise party?
Always consider what to wear and what things to avoid before boarding a cruise ship party. You can easily choose what outfit to pack when you know what things you should not bring along.
Avoid bringing high-end clothes, handbags, and precious jewelry as they can be ruined or lost. Things like super loose shirts, baggy dresses, excessively short miniskirts, and denim may be of less interest to wear.
No matter what you wear, always keep it simple to limit the chances of getting any flaws in your general aura.
Conclusion
I'm certain you now know "What to wear on a boat cruise party" to get an admirable impression. Make your cruise party outfit recharging and refreshing. It should allow you to feel better while aboard.
Enjoy the useful tips from experienced boat cruisers here to guide your cost-effective spending. Continue learning these insights to invest in inspiringly safe and comfortable clothes.
We hope to hear your thoughts or clear your doubts about them.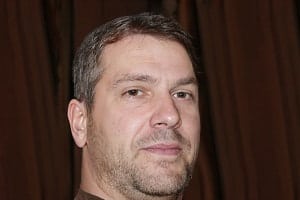 "My intention from the first day establishing Boating Basics Online is to provide as much help as possible for boaters who want to experience a first safe and convenient trip. So feel free to join us and share your beautiful journeys to the sea!"