At one point in his or her sailing life, every avid angler and sprightly sailor had the query, "How much does boat storage cost?" Found yourself in the same position? Here are the answers.
The average seasonal cost for outdoor storage is $35 per foot, while for indoor storage, it's $125 per foot.
The costs vary per state and have quite a wide range because of factors like size, special offerings, and taxes. Accounting for nationwide (US) rates per month, it would be between $33 to $465 for (usually 10' x 20') self-storage units, regardless of outdoor or enclosed locations.
How Much Does Boat Storage Really Cost?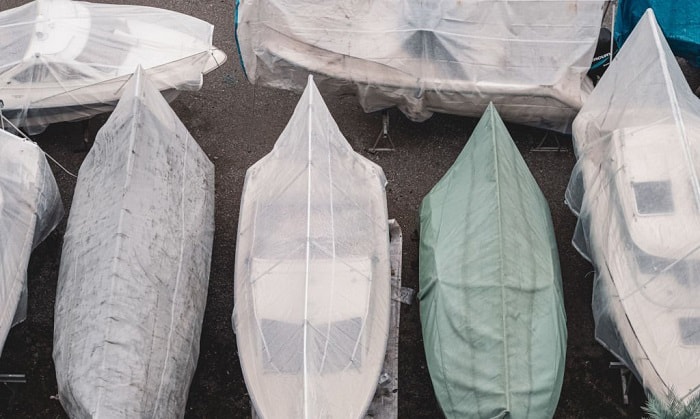 The first average figures for winter boat storage I mentioned above may not always ring true. You can always find cheaper options when scouting for boat storage facilities available online.
Take note of these facts when figuring out and negotiating boat storage prices:
Indoor boat storage tends to cost twice as much as outdoor boat storage, especially if we're assessing most RV/boat storage businesses.
For every rate of $400 per month for indoor storage, you can expect an equivalent of $200 per month for outdoor parking, with slight deviations. Either one is a possible storage option for the winter months.
Many boat owners find these monthly prices quite high, and the difference between enclosed and outdoor tends to be blurry. This is why they're more willing to look for cheaper self-storage units or any kind of outdoor parking space that can fit their vessel instead.
Most of these self-storage units just charge per month based on a flat size such as 10' x 10', 10' x 20', or 10 x 30'. Keep in mind that most boats can fit in a 10' x 20' space. You can get deals on sites like Sparefoot for $70 monthly if you have the patience.
Others stick to the per-foot rate based on the season (e.g. April to October in New Jersey). In that state, the average marina boat storage cost is around $130 per foot, which is fairly close to the average shared here.
Overall, it's evident that some self-storage units tend to have a higher asking price. I'm talking about those few outliers that charge more than $1,000 per month.
On the other hand, there are storage rates that fall way below the average boat storage cost. Plus, there's no telling when the facility's owner will offer discounts and how much cost cuts you can enjoy.
Pros and Cons of Every Type of Storage Method
Essentially, there are only two main ways of storing boats: outdoor or indoor (aka enclosed). Wet slip and dry dock boat storage fall under the former and the latter, respectively. Here are the advantages and disadvantages of each one.
Outdoor
What We Like
Cheaper
Makes the vessel more visible and accessible during storage
Can still maintain a certain degree of security, depending on the facility
May easily accommodate bigger vehicles
What We Don't Like
Boats exposed to the elements
Riskier setup
Indoor
What We Like
Offers the best protection from the weather
More secure
Arguably more environment-friendly (lower chances of gas dripping into the water)
Ready, safe option for average-sized vessels
Less monitoring work during winter
What We Don't Like
Expensive
Limits your access to your vessel
Limited storage space size in some facilities
Limited availability in certain areas
The table below reflects some of the most recent boat storage rental rates in various states, cities, and popular boating sites in the US. The data is taken from sites like Sparefoot.
| | |
| --- | --- |
| State | Monthly Rate (Min/Max) |
| Phoenix, Arizona | $51 – 376 |
| Benton, Arkansas | $33 – $240 |
| Orlando, Florida | $73 – $323 |
| Leisure City, Florida (for The Keys) | $189 – $397 |
| Rancho Palos Verdes, California | $188 – $1,239 |
| Newport, Rhode Island | $64 – $339 |
| Lake Superior, Michigan | $49 – $125 |
| Knoxville, Tennessee | $46 – $127 |
| Honolulu, Hawaii | $178 – $463 |
| Kearny, New Jersey | $174 – $844 |
Factors Affecting the Cost of Storage Boats
The cost of boat storage will, more or less, be determined by various factors. Here are the primary ones you should be mindful of.
Vessel Size
At the end of the day, this should be a given, since many facilities charge a per-foot rate. So, larger 10' x 30' storage units will likely have higher prices compared to 10' x 20' ones.
Amenities
For example, if you're considering wet slip storage, you'll have to account for the higher shore power involved. For those who have larger boats that house appliances with high power draw, the rates will be higher.
These amenities also include the ones used by the facility for climate and humidity control as well as security. These requirements necessitate the use of suitable equipment and tools that have running costs.
Location or State
Facilities found in bigger cities where demand for storage is high will obviously have more expensive rates. Some states also charge more than others, because there are states that impose a sales tax on storage fees.
Storage Type
Since indoor or dry boat storage options evidently offer more invaluable perks, they will cost more. On the other side of the spectrum, outdoor storage can do without the tools and investments required of their enclosed counterparts and can, thus, attach more economical price tags to their spaces.
Frequently Asked Questions
How to wrap a boat for winter storage?
I can actually vouch for a straightforward way to do this, which will allow you to forgo relying on dealerships in your area. It's simple really:
Just grab the cover that came with the boat and put it on as the first layer of protection!
After that, you can cover it with a right-sized tarp. Trust me, two layers of protection will suffice, especially as most tarps are designed to take whatever nature hurls at them.
This setup saves me plenty of bucks every time.
You can always choose to shrink wrap the vessel, although I find that a wasteful habit the more seasons I went through.
Here's a video of how to do it:
What is dry storage for boats?
This is the opposite of wet slip storage in that you keep your boat in a dry location instead of just mooring it with an anchor. Dry storage overlaps with outdoor and indoor storage methods, as it involves storing the water vehicle in marinas, facilities, and storage units, among other applicable structures.
Conclusion
Now that you have a more thorough knowledge of the cost of storing a boat, do you now agree with a lot of boaters out there that sailing is an undeniably expensive hobby?
Even so, given the wide-ranging answer to "How much does boat storage cost?" we can still say that that's up for debate.
Ultimately, learn to look for and weigh your options to get the best deal for yourself.
Related: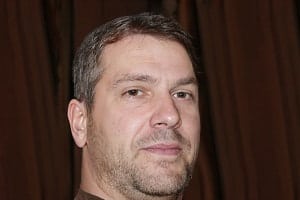 "My intention from the first day establishing Boating Basics Online is to provide as much help as possible for boaters who want to experience a first safe and convenient trip. So feel free to join us and share your beautiful journeys to the sea!"