Being a fishing enthusiast myself, I've also asked, "What is a flats boat?" at one point in my life. What I learned and experienced was enough to convince me to buy my first flats skiff boat, and I've been taking it with me every time I go fishing at the Keys ever since.
It's a type of skiff that best fits the conditions of shallow-water fishing and cruising. It's characterized by its relatively small size, flat bottom, outboard motor, and dedicated stands or platforms on both ends for casting rods and steering.
What is a Flats Boat?
To any savvy angler, flats boats are any vessel that can help them navigate "skinny water" or, simply put, shallow coastal waters.
You'll see plenty of flats boats in Florida because its geography is characterized by shallow water habitats such as bays, flats, and lagoons, home to numerous species like bonefish, redfish, snapper, permit, seatrout, etc.
The flat bottom gives these boat types the best advantage for maneuvering the said fishing spots. Not only does it ensure the hull won't hit rocks, corals, and other outcroppings, but a flat bottom boat tends to be stabler and more spacious, too.
1. A brief history of the flats skiff
To truly understand how far this boat has come and its impact on the fishing industry, we need to dive into flats boat history a bit.
To begin with, they should not be confused with flatboats, which are intended more for transporting cargo and have been around since the 18th century.
Just Google an image of a flat boat 1800s, and you'll see that the basic design and purpose compared to a mini flats boat are apples and oranges.
The actual flats boat we're talking about has a relatively shorter history. They're definitely younger – and I mean being invented in the 1950s young.
Robert Hewes claims to be the inventor of the modern flats boat through a flats boat called "Bonefisher." A hardcore angler, what motivated him to create it was to catch more bonefish. He operated mostly in Florida – North Miami, to be exact.
From then on, numerous flats boat brands sprang up, such as Sea Hunt, Bay Craft, American Marine Sports, Maverick, and Beavertail. Hewes remains a household brand.
2. Average size and accessories
The size range of a flats boat is between 15 and 36 feet. However, I've certainly come across small flats boats that fall out of the range. One buddy of mine owns a 13-footer, for instance, and it is quite the beauty.
There are plenty of flats boat accessories you can choose from. For example, since most of them have plenty of space, they almost always have room for small or large tackle lockers.
Poling platforms and casting platforms aid in moving through shallow water and fishing. You can also install different types of rod holders, transom mounts, coolers, shades, live wells, custom seats, fish finders, and leaning posts, among others.
3. The purposes of a flats boat
It's primarily used for fishing in shallow saltwater and freshwater.
A flats fishing boat can be a good family boat that you can take for a casual boating trip, as much as any fishing trip
Ideal for shallow water exploration and hard-to-reach bodies of water.
4. How does it work?
A center console flats boat, with its typical flat bottom, will "sit" on top of the water. Therefore, it will glide through the water surface with minimal friction and disturbance, resulting in a smooth riding experience in calm waters. Things will only take a turn for the worse if the weather becomes unfavorable.
Thanks to the gadgets and plethora of fishing, navigation, and lifestyle equipment you can add, anglers and cruising fanatics get to experience more catch and fun.
Typical Features
1. (Typically) flat bottom with low draft and wide beams
As far as basic flats boat hull design goes, while a lot of them may be flat-bottomed, don't be surprised if you come across V-hulls as well, which can handle choppier waters better
It's really more about the shallowness of the draft. For your information, the typical flats boat draft ranges from 3.5 to 14 inches, with 7.5 inches being the most common option. In addition, the vessel's generous space comes from the naturally wider beams.
2. Poling and casting platforms
The poling stand is where the captain usually positions for better steering and maneuvering. He or she will normally be equipped with a push pole for that purpose. Some even use anodized platforms to reduce noise so you won't scare the fish away.
On the other hand, casting platforms are manned by the anglers, with the holders, tackle, and other fishing tools positioned nearby.
3. Low freeboard
The distance between the deck and the waterline is closer, which results in a speed boost and better wind resistance. However, this low freeboard also means that the boat is more prone to overloading.
4. Customizable
Some brands give you free rein over personalizing your boat to boost its performance and aid in fishing better. This includes making the vessel as quiet as possible by installing a less noisy trolling motor for the reason I already mentioned before.
5. Pros & cons
The best flats boat can become any passionate angler's best friend with its efficiency and convenience
Very versatile
Highly accessible thanks to beginner-friendliness and affordable initial costs
Not equipped to handle harsh weather and extremely turbulent water
High risk of overloading
6. Cost
Flats boat manufacturers, like in most watercraft, put various price tags on their creations. Of course, used flats boats will cost less, as evidenced by options available on Boat Trader. That said, you can find affordable flats boats in both brand-new and used conditions.
You can get your hands on boats that cost less than $6,000 for used boats, with the price cap being around $169,000. New vessels can go as low as $8,000, with the most expensive ones being approximately $281,000.
Tips to Choose a Flats Boat
As in any type of boat, choose the best size for your purpose and specific conditions.
Since you have way too many contraptions to choose from, prioritize only the ones you need the most.
Cheap and used don't necessarily mean you'll save money. You may end up doing more repairs, which balloons the price.
Make sure the motor provides adequate power. The general rule of thumb is that you'll need one horsepower for each 25 to 40 pounds of the boat's gross load.
Don't overlook the importance of proper seating, casting stands, and poling platforms to ensure comfort.
Noiseless boats are always a plus.
Some Reputable Manufacturers of Flats Boats
1. Hewes – a household brand that has a stellar reputation for superior craftsmanship and unquestionable performance and reliability.
2. Maverick – a solid brand known for its models that keep you comfy, safe, and dry while offering maximum customizability.
3. Sea Hunt – a reliable mid-tier company that caters to families best.
4. Beavertail – lauded for its vessels that guarantee comfortable rides and better handling of choppy waters.
What is the Difference Between Bay Boats and Flats Boats?
A bay boat is more in the middle as far as draft shape goes. They do have a deeper draft, but they're still relatively lower compared to most, making them hybrids that showcase the good (and bad) of both worlds. Flats boats belong to the extreme end of the spectrum in that they have the lowest drafts.
Frequently Asked Questions
What are flats boats called?
They're either called just skiffs, shallow-water skiffs, or just plain "flats", as some anglers like to call them. They should not be confused with barrier flats and apartments, though.
What does a flatboat look like?
Flatboats that were used in the past had sharp-edged, rectangular shapes. They have spacious decks and cabins that can accommodate most types of cargo, like barrels containing supplies and people.
How shallow can a flats boat go?
The lowest most boats can go is about 8 inches of depth. Anything beyond that is already pushing it since the average is 12 inches.
Conclusion
Overall, I understand why there can be some confusion with regard to the answer to "What is a flats boat?" After all, it sounds similar to a different vessel type, is related to contemporary boats, and comes in various iterations due to high customizability.
What's sure is that if you are a fan of shallow-water fishing, it's hard to take any other boat that doesn't have its special qualities.
Explanations for other types of boats: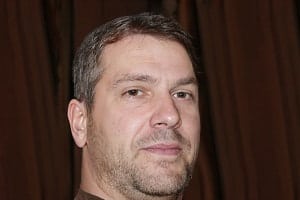 "My intention from the first day establishing Boating Basics Online is to provide as much help as possible for boaters who want to experience a first safe and convenient trip. So feel free to join us and share your beautiful journeys to the sea!"