This post serves as a comprehensive guide on how to register a boat in Arkansas. It considers various scenarios like how to register a new or used boat, what to do with a boat without a title or HIN, and how to renew.
Should you be curious about the state's registration laws and the fees you have to pay, I listed them down, too, for your convenience.
Steps to Register a Boat in Arkansas
Before doing anything else, confirm that your boat needs to be registered to begin with. State laws make it clear that only sail-propelled and motor-driven vessels are required to be registered. If it's solely for paddling, know that you're exempt from registration.
There's not much difference in the steps to register either a new or used boat. These steps will focus more on registering a newly bought boat.
1. Prepare your documents before applying for registration.
The state makes it clear that you need to apply for registration within 30 days of buying your boat. It's termed an "application" because registrations can be denied, especially if you aren't able to provide proof of ownership, like a boat title, bill of sale, or HIN.
To apply, you need to submit the following:
Proof ownership – I can't stress the importance of making sure that any boat you purchase (whether from a dealer or private seller) has at least a HIN (Hull Identification Number).
Trust me, registering without a HIN in Arkansas is next to impossible and only complicates your steps further.
If it's a new boat, this shouldn't be a problem since the dealer or seller is responsible for supplying you with the HIN.
You will be issued a bill of sale that reveals that number along with the year, model, make, horsepower, and exact purchase amount. It must be signed by you and the seller.
Proof from the County Assessor – you should be able to provide proof that the boat has been assessed or scheduled for assessment for the present year.
Proof of Payment of Personal Property Taxes – it should be proof that you paid taxes due by the previous October 10th.
Proof of Liability Insurance – any PWC or motorboat with at least 50 horsepower should have a minimum of $50,000 liability insurance.
2. Fill out the application form.
You'll need to obtain the application form from the official site, such as the one on this online link.
Notice how the form asks for registration numbers and the HIN. That's clear proof that you can't skip entering that information!
Or you can contact the Arkansas Game and Fish Commission about it or go directly to a revenue office near you, since that's where you'll be submitting the requirements anyway. You can go to this link to see the complete list of offices:
https://www.dfa.arkansas.gov/office-locations/revenue-offices/
3. Submit the form along with the requirements, then pay the fees.
All new registrations require owners to personally go to the state revenue offices to submit their requirements. They'll guide you through the process and should help you if you fail to provide a valid requirement. From there, you'll only need to pay the fees based on the size of your vessel.
I've prepared a table displaying the fees in the section below, so feel free to use that as a reference.
4. Display the registration number and decals correctly on your vessel.
Assuming your application was accepted, you should receive the registration number and decals. Follow these guidelines on how to affix them:
Ensure that both the registration number and decals are clearly visible.
The registration numbers must be displayed on both sides of the forward part of the hull. They must read from left to right and use bold fonts and block letters at least 3" in size.
Use font colors that don't blend with the hull's color.
The letters must be separated from the numbers with either a hyphen or space.
The decals should be displayed on each side of the vessel, astern of the registration numbers.
The two numbers must be 3" apart and kept in line.
Take note that registrations are valid for 3 years. Afterward, you'll have to renew your registration.
Renewing Boat Registration in Arkansas
Unlike new registrations, you have the option to mail your requirements if you need to complete boat registration renewal. However, you can always drop by any state revenue office.
Essentially, you still have to provide all the requirements necessary, like when registering a new boat. The only difference is that a renewal notice or the latest registration certificate will suffice as proof of ownership.
Registering a Used Boat in Arkansas
If you're registering a used boat, the steps are basically the same as above, except for the proof of ownership part.
You'll likely have to contact the Arkansas Game and Fish Commission to help you find the bill of sale that includes the HIN or ask the previous owner about it. Or you can try a free boat registration lookup, such as the one made available by the USCG: https://cgmix.uscg.mil/psix/psixsearch.aspx
If you're going the bill of sale route for your used boat, you have to include the other information mentioned above or asked for in the application form.
Another viable option or workaround, if you can't find the HIN, is to register the boat as homemade. Every time you register a homemade boat, you can request to have it inspected by the Arkansas Game and Fish Commission.
Should they deem the boat fit for registration, they will assign it a HIN, which you can then use for the said purpose.
Boat Registration Laws and Regulations in Arkansas
It's also worth knowing all the Arkansas boat regulations if you're planning to operate your vessel in the state's public waters in the long run.
Registration laws are pretty straightforward in that unless it's manually propelled, you have to register your boat. Other than that, be mindful of these other safety and license requirements:
The state's age requirement puts 16 as the minimum age for operating a PWC.
Anyone aged 12 to 15 must be supervised by a person at least 18 years old. Children younger than 12 years old should be supervised by someone at least 21 years old.
Boats created in 2020 and onward are required to be titled in the Arkansas Department of Finance and Administration Office of Motor Vehicles.
Arkansas requires anyone born on or past January 1, 1986, to receive a boating education certificate. That will serve as the boating license that you need to carry with you every time you operate your boat.
Every passenger should be given a USCG-approved personal flotation device.
Boats spanning more than 16 feet must have at least one Type IV throwable PFD.
Children 12 years old and younger must wear a PFD once they're onboard.
Cost to register a boat in Arkansas
Refer to these tables to know the exact fees you have to pay.
1. Registration fees
| | |
| --- | --- |
| Boat Size | Fee |
| < 16 feet | $7.50 |
| 16 feet to < 26 feet | $15 |
| 26 feet to < 40 feet | $51 |
| 40 feet and above | $105 |
2. Renewal fees
| | |
| --- | --- |
| Boat Size | Fee |
| < 16 feet | $7.50 |
| 16 feet to < 26 feet | $15 |
| 26 feet to < 40 feet | $51 |
| 40 feet and above | $105 |
No difference, in short!
Helpful Tps/FAQs
Why Registering a Boat in Arkansas is Necessary
Simply put, it's required by the state. Recent boating legislations in the state obviously intend to make proving ownership, subsequent tracking, and enforcement of laws more efficient and streamlined.
How long is the boat registration valid in Arkansas?
All new registrations are valid for three years before renewal is necessary. Once you renew, you get the same duration validity.
Can I operate an unregistered boat in Arkansas?
Only if it meets the exception criteria above, which is if it's propelled by a sail or engine; otherwise, you may face legal consequences or have your safety compromised.
Are there any exemptions from boat registration?
Besides the manner of propulsion, certain vessels (personal boats or otherwise) may not need to be registered because:
They've already been documented by the USCG.
They're registered elsewhere. If so, they can only be operated on Arkansas's waterways for up to 90 days.
Can I transfer my boat registration to another state?
You have to be mindful of the state's laws regarding boats registered in other states. For example, in Arkansas, you're only allowed to operate for 90 days.
In others, it's fine, and you'll only just have to register the boat in the state you moved into once it has expired, especially if it's a permanent move.
Conclusion
Compared to other states, I can safely say that Arkansas has more stringent rules concerning boat registration. It wasn't like this in the past, but it's certainly a good trend since it will only benefit every boater in the state.
Remember that knowing how to register a boat in Arkansas is but one of your many responsibilities as a boat operator. You must also continually hone your seamanship and stay on top of changing regulations over time.
Read more: Steps to register a boat in other states such as Illinois, California, Maryland and etc.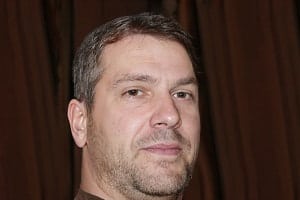 "My intention from the first day establishing Boating Basics Online is to provide as much help as possible for boaters who want to experience a first safe and convenient trip. So feel free to join us and share your beautiful journeys to the sea!"