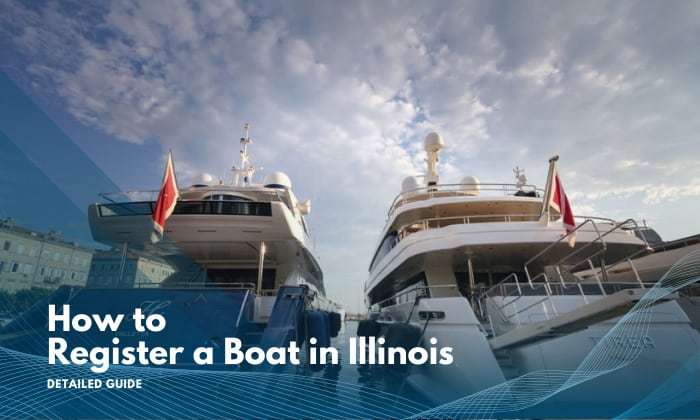 Are you a boat owner who has been meaning to find out how to register a boat in Illinois? Judging by the present guidelines, whether your vessel is brand new or used determines the number and types of requirements you'll need to submit.
Whether you bought your vessel from a retailer or private seller also influences Illinois boat registration requirements. This guide takes you through the entire process and points you to the requirements and fees.
Gather These Requirements Beforehand
The key documents you can't miss are:
Boat title
Completed registration form
Bill of sale (if purchased from a private seller)
I've prepared a table for easier reference. Refer to the column for your specific case.
I didn't have to list down all the requirements since the official site of the Illinois Department of Natural Resources (IDNR) has already outlined everything.
The first two columns starting from the left are concerned with new registrations of vessels bought from an Illinois dealer.
The one on the right is more focused on those who are trying to register a used vessel bought from a private seller and registered outside Illinois as well as title transfers.
New Vessels Bought from In-State Retailer
New Vessels Bought from Out-of-State Retailer
Used Vessels Bought from Private Seller
Used Vessels Registered In-State Intended for Transfer of Ownership
Refer to the first two requirements on this page:

https://www2.illinois.gov/dnr/boating/Pages/Registering.aspx

Check the middle requirements list:

https://www2.illinois.gov/dnr/boating/Pages/Registering.aspx

Look at the bottom 2 requirements on the list:

https://www2.illinois.gov/dnr/boating/Pages/Registering.aspx

Check which class your vessel belongs to and whether it came from a retailer or private seller:

https://www2.illinois.gov/dnr/boating/Pages/Illinoisregistered.aspx
Note: It may not be a certainty, but it's always good to prepare for the possibility that they'll ask you to have any of these requirements notarized before submission. For instance, this is usually the case with a transfer of ownership in other states, and it may be no different in Illinois for such scenarios.
Moreover, kayak registration or titling is not required unless your watercraft is motor-powered. If that's the case for you, you'll have to follow the steps below as well.
Step-by-step Guide to Registering a Boat in Illinois
1. Complete the Watercraft Application Form.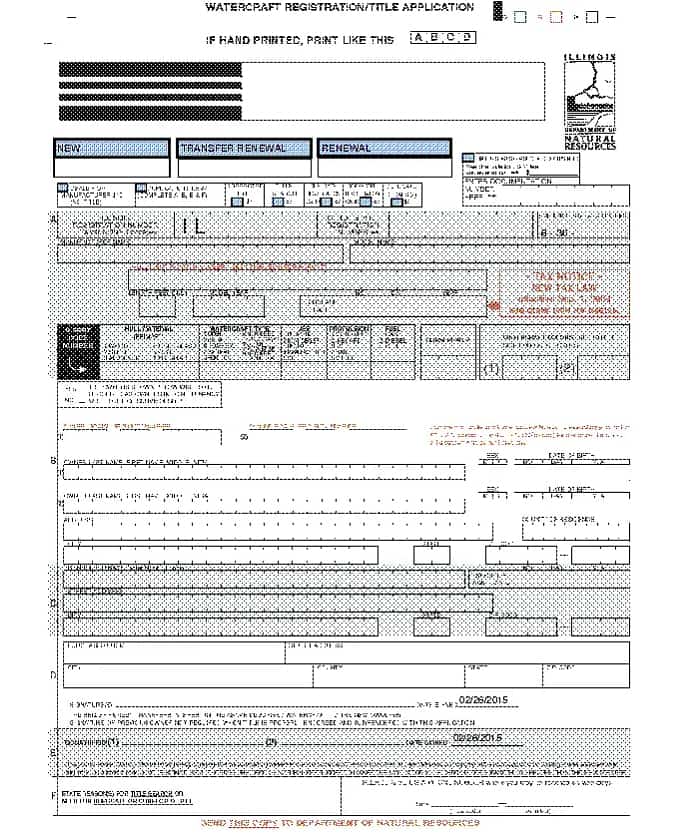 This step is relatively self-explanatory. Just head over to this link, download the form, then print it so you can fill it out: IDNR Watercraft Application
That form is required for almost any kind of registration you need to do, whether it's for a new boat or a used one that needs to go through Illinois boat title transfer from a previous owner.
You can also call (217) 557-0180 to request the form. This is only for those who prefer the paper application route, though.
2. Gather all the rest of the requirements based on your specific case.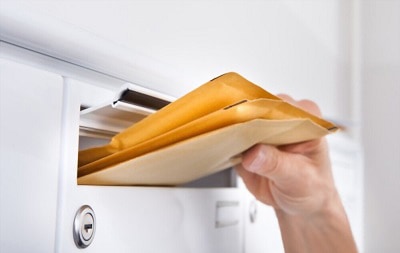 Registering a new vessel? Chances are, the dealer or retailer will already take care of the Original Manufacturer's Statement of Origin requirement.
As for the tax forms, head to this page of the IDNR to know how to acquire them: Tax Requirement on Watercraft – Boating
Now, a lot of folks have asked me, "Can I register my boat with no title?" The short answer is no.
The seller will have to provide you with a Power of Attorney, which is the only alternative to a title. Here's a link to a printable form: POWER OF ATTORNEY | Illinois.gov
If you're registering a Class 2, 3, or 4 used watercraft, you need to procure a bill of sale issued by the previous owner.
Take note of these requirements if you are trying to register a used boat.
There's no mention of needing to show your boat license, but know that you're required to undergo a boater's education course if you were born after January 1, 1988.
3. Mail all the requirements to the IDNR and pay the fees.
You don't need to go to the actual offices, which answers the common question, "where to register a boat in Illinois?" You need to just mail it to their Springfield office at PO Box 19226 Springfield, IL 6794-9226.
The IDNR has also already provided a detailed breakdown of all the fees you'll need to pay on its website. Feel free to visit this page: Transaction Fees – Boating and take note of the class your vessel belongs to know the amount you have to prepare.
Once done, all you have to do is wait for your application to be accepted (or, unfortunately, rejected).
4. Consider the online registration route.
You can also go to the site ExploreMore IL if you prefer online registration. You'll have to create an account on the site, though.
Check the first question in the FAQ section below to know how to start online Illinois watercraft registration.
As these concise steps readily prove, registering a boat in Illinois is fairly straightforward, but you'll have to anticipate delays in getting your stickers and title. In 2021 alone, some boaters report having to wait 9 months after submitting all the requirements.
Once you're done titling your boat, you'll likely have to take care of Illinois boat trailer registration as well. Check this website for the details: Recreational Trailer License Plates Guide
How to Renew Your Boat Registration
Registration renewal is now mostly conducted at ExploreMore IL. The site has a registration search feature where you can input your name, driver's license, or passport number to retrieve your account.
Renewal can also be done entirely over the phone. Just call the number, 866.716.6550.
Illinois Boat Registration Fees
As of this writing, the fees are as follows:
Class 1 (<16 feet and powered) – $28
Class 2 (16 feet – <26 feet) – $60
Class 3 (26 feet – <40 feet) – $160
Class 4 (40 feet+) – $210
Overall, it's better to refer to the figures from the official government website I linked to above since these fees are subject to change over time. That way, you'll always know the latest fees.
FAQs
Can I register my boat online in Illinois?
Yes. If you click on the link for the Watercraft Application form in the IDNR resources, you'll be automatically redirected to a site called: https://www.exploremoreil.com/
You'll need to create an account on that site to start the registration process.
In particular, click on the 'Register or Renew' button in the Watercraft/Snowmobiles section.
Take note that you'll have to verify your profile once you log in and supply a registration phone number.
Do boats need to be registered in Illinois?
Regardless of whether it's Class 1, 2, 3, or 4, as long as it's motor-driven, then it has to be registered.
Conclusion
To summarize the inputs to "How to register a boat in Illinois?", make sure to complete the watercraft application form and acquire a title and/or bill of sale if you bought a used vessel from an individual. Otherwise, most dealer-bought new vessels have far less tricky requirements.
Don't forget the tax forms and the fees, and while you're at it, aim to familiarize yourself with how to register a boat trailer since these two often go together. Lastly, remember the renewal steps to keep adhering to Illinos's boating laws.
Read more: Tips to register a boat in NY and Alabama without papers.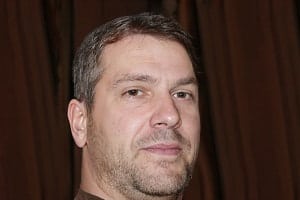 "My intention from the first day establishing Boating Basics Online is to provide as much help as possible for boaters who want to experience a first safe and convenient trip. So feel free to join us and share your beautiful journeys to the sea!"