In the Old Line State, where With hundreds of thousands of registered boaters roam its waterways, it's safe to say that boating is a way of life in the Old Line State. Even as I write this, first-time boaters and people moving to the state are asking how to register a boat in Maryland.
This guide takes care of the essential steps and requirements for that , whether it's new, used, homemade, or registered from other states. Does your boat have no title or hull ID number? Or was it registered in a non-title state? No worries, you can learn all your options here.
Ways to Register a Boat in Maryland and What to Prepare
Every boat registration needs to go through Maryland DNR service centers. Depending on the type of boat you're registering. I've listed each one here with its respective requirements:
Most registrations require you to fill out Form B-240 issued by the DNR. You can print out the online form if you like or get one from the nearest service center.
New Boats – Manufacturer's Certificate of Origin and Certified Bill of Sale (if any necessary information is missing on the title)
Used Boats from a Title State – Original Title and Certified Bill of Sale (if any necessary information is missing on the title), Original Lien Release (if the record shows a recorded lien)
Used Boats from a Non-Title State – Out-of-State Registration Card and a Certified Bill of Sale, Original Lien Release (if the record shows a recorded lien)
USCG Documented Boats – Certified Notarized Bill of Sale, Seller's Certificate of Documentation, USCG Abstract of Title
Boat Registration in Maryland: a Step-By-Step Guide
1. Confirm if Your Watercraft Needs to Be Registered
Even before you begin any of these steps, check whether your boat needs to be registered in the state in the first place. It needs to be registered if:
It is motorized, regardless of size.
It is intended to be driven in Maryland waters for most of the year.
Once you verify that your boat needs to undergo registration, know it should be done within 30 days of purchase. Otherwise, you may be subject to state penalties.
You're in the same boat (pun intended) if you got it out of state and are now frequenting the Free State's waterways than its state of origin.
2. Prepare the Paperwork
I've listed down every document you need to gather above, so be sure to check each one and what applies to you. You can't skip any requirement, assuming you meet its conditions.
If you bought a used boat from a private seller, it's their responsibility to take care of the boat title transfer and supply most of the paperwork listed above.
As you acquire the papers, you have to double-check important factors like the Hull Identification Number. Make sure it matches what's printed on the boat and on the papers. If not, you'll have to contact the seller or dealer about the mismatch.
3. Take Care of Your Taxes
You need to settle the excise within 30 days of becoming liable for it. Otherwise, you'll be slapped with a 10 penalty and an interest of 1.5% per month. No one likes to pay extra fees, so don't forget about this!
The registration cost is not readily revealed on the DNR website, so you may have to ask about it personally.
4. Submit All the Requirements to a Maryland Dnr Service Center
Once you get everything, it's all a matter of submitting them. You can mail your application to any Maryland DNR service center of your choosing. Or you can go to the center to submit it in person. No need for an appointment!
From here on, it's a waiting game until you become eligible to hit those sweet Maryland waves. As long as your registration card and decals are issued, you won't need to submit anything temporary like the title or bill of sale when asked.
By the way, if you want to know how to do registration renewal in the future, you can just head straight to any DNR service center. Renewal requires an appointment if you want to do it in person.
Otherwise, you can always just mail requirements or even do it online through the DNR Compass Portal.
Steps for Specific Cases:
These are some of the common scenarios that people encounter when trying to register their vessels in Maryland. Here's what works for each one:
1. Abandoned and Homemade Boats
Either boat requires you to claim it. The first thing you need to do is check and follow the instructions in DNR Form B-117 if you're registering an abandoned boat.
For watercraft that you've built yourself, you'll need to consult DNR Form B-104 and DNR Form B-240.
2. The Boat Has No Title or Hull Id Number
A simple workaround to this is to fill out the DNR's B118 bill of sale form.
The most important information you need to supply if the watercraft wasn't documented is the exact date you acquired it, the previous owner's name, and the reason for the boat not being numbered or documented (e.g. it was solely used in a private pond).
If you lost the title or decals, you can apply for a replacement via Form B-108.
Read more: What if my boat doesn't have a HIN?
3. Registering a Boat Trailer
It's always better to take care of boat trailer registration as you register your boat in the state. Unfortunately, this is handled by a separate department, namely the Maryland Motor Vehicle Administration.
Conclusion
What do you think of my guide on how to register a boat in Maryland? Most of the steps are undoubtedly easy and the state follows a fairly streamlined process. It's also transparent with alternative options you can take.
Most boats are required to be registered, though, so be sure that you won't miss any requirements. At best, open communication with the previous owner is one of the keys to smooth registration – unless you purchased the boat brand-new, which is far easier.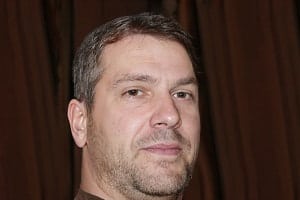 "My intention from the first day establishing Boating Basics Online is to provide as much help as possible for boaters who want to experience a first safe and convenient trip. So feel free to join us and share your beautiful journeys to the sea!"