Are jet boats reliable? When you buy this high-speed watercraft, are you actually doing a risky gamble just to get those coveted thrills? Can they consistently deliver fun rides in the first place?
Yes, with their streamlined design, most modern jet boats are reliable. They're not without their drawbacks, but a lot of models from well-known brands like Yamaha are solid options with exceptional performance, maneuverability, and user-friendliness. This rings truer for those who closely maintain their watercraft.
Jet Boats Can Be Highly Reliable
In fact, I daresay that most who found jet boats the opposite simply didn't take the time to know whether boats with jet engines really suited their specific needs. Now, obviously, not all jet boats are made with quality in mind, and they have glaring limitations.
But I can definitely argue that as long as they're properly used and the rider takes the time to understand their capabilities, these vessels will deliver.
More often than not, for example, the hull design dictates the overall experience and suitability of a given waterway.
Sometimes, the problem can be such that you actually need to use a jet propulsion boat with a 16-degree hull rather than the more universal 12-degree recommendation for a dual-purpose boat that can run in both lakes and rivers.
Let's ignore the fact that jet boat engines have relatively higher RPMs than other types of vessels for a second.
Instead, look at scenarios where users will think jet boats are inferior to deep-V hull boats because the former tends to burn more gas when the waves become rough. Why not just steer clear of the chop to avoid this hangup, or just buy a boat that's more suitable for this rough water condition?
Users complain that jets are quick to overheat because they suck up anything from sand and gravel to weeds and small stones that lead to blockages. I get it.
Still, it's not like you can't choose to run the engine in too-skinny waters, maintain a safe distance from the bottom, and inspect and clean the intake screen to stay on top of blockages.
Obviously, those are just single factors, but they can greatly affect the user experience at large and can sway one's opinion of this watercraft's dependability.
But clearly, we have to pump the breaks to a certain point, especially if we end up making generalizations and having false beliefs (like believing there are ocean jet boats).
Advantages of Jet Boats
Ultimately, we can see how dependable a jet boat really is by objectively looking at what it brings (and doesn't bring) to the table, i.e. its pros and cons.
Most models have a shallow draft and lower overall drag.
Excellent choice for shallow water and fishing in rivers (gillnetting salmon is worth a special mention). Newer jet drive outboard options from top dogs like Mercury Marine combine shallow water performance and abundant horsepower, so you won't have to pick between jet boat vs outboard.
There are dual-purpose models that can be seamlessly used in lakes and rivers.
Certain models have been designed to handle rough and big water better.
Most jet boats turn on a dime once you get the hang of them, thanks to their propulsion system.
Offers a fun and exhilarating experience for folks looking for thrills and excitement on the water, considering that they can reach high speeds quickly.
There are many active innovators in the field.
Examples of Reliable Jet Boat Brands and Models
Many who have owned this type of watercraft for years will recommend Yamaha jet boats in a heartbeat.
I own one myself, an AR240, to be exact; it's the kind of well-designed unit that has ultimately convinced me of the overall dependability and ease of use of a jet boat. Others I can on top of my head are the:
Yamaha 275SD
It is generous with its innovative features and space. It integrates the Yamaha Drive low-speed control system that delivers the top-notch maneuverability I mentioned above. It also comes with features that assure user entertainment and comfort.
Yamaha SX190
It has been praised for being beginner-friendly and offering superb value for money. It's highly maneuverable with a minimalist design and delivers the usual amenities people are looking for.
Yamaha 210 FSH
It's a more fishing-centric vessel with high-powered jet-driven marine engines. It comes equipped with all the tools you need for fishing and works extremely well in shallow waters.
Other brands' models worth mentioning include:
The luxurious and feature-packed Hinckley Picnic Boat 40 S.
The Rouge Fastwater 22 Jet, which has been considered among the top fishing vessels in recent years.
The Scarab 215ID, which seamlessly caters to the daredevils of wakeboarding.
Disadvantages of Jet Boats
More or less, these are the main reasons why people have doubts about jet boats' reliability:
To anyone wondering, "Do jet boats have reverse?", the answer is no, unfortunately. In fact, learning how to reverse them (even though they innately don't have this capability) is one of the main gripes of a lot of jet boat owners.
Most jet boats consume a lot of fuel due to their engines' naturally high RPMs. They pale in comparison to outboards and sterndrives in this regard.
The BOAT (bust out another thousand) truism could not be more evident in the yearly maintenance costs of most jet boats.
Common Issues That Can Arise With Jet Boats
Based on my own experience and other jet boaters' out there, here are the common problems with jet boats:
Blockages due to debris and foreign objects, grass included, entering the impeller or intake grate can cause overheating. It may lead to reduced performance or damaged parts that will sometimes require costly repair.
Most models can get so loud, especially if they breach the 30-mph mark, which is just a bit above the average 25-mph jet boat speed.
With their high maintenance cost, the amount of money you shell out can arguably be an issue.
The inefficient fuel consumption can also exact a financial toll in the long run.
You may end up with a model that doesn't suit your needs.
Please watch this video if you want to get more insights about the pros and cons of particular jet boat brands:
Factors That Affect Jet Boat Reliability
Engine reliability is a big question mark that most users deciding which jet boat to buy should be mindful of. Whether it's a Mercury Optimax or any other brand you're condisdeirng, you should research its reputation and reliability.
Jet boats with blocked impellers and engine overheating issues will require continuous repairs and maintenance. Otherwise, they simply won't be able to impart the standard enjoyable experience.
As such, you should also be aware of the exact manufacturer's guidelines on maintenance to ensure that you're doing the inspection and servicing correctly – for guaranteed longevity and reliability.
People who don't take the time to learn how to use their jet boat may lead to faster deterioration of components and even damage them, to the point that it affects performance.
Don't forget about the role of hull design, as mentioned above, and the overall construction quality of the boat.
Conclusion
Do you agree that a resounding "Yes" is the correct answer to " Are jet boats reliable?" Jet boats may be flawed vessels (what watercraft isn't?), but we can't deny that they have their uses. If you pair up with a model that suits you to a T, it will be perfect in your eyes.
Obviously, that only underlines the importance of researching your options, pinpointing your exact needs, being open to suggestions from experts, and just learning more about jet boat features and capabilities. To close, all I'll say is that they're popular for a reason.
Also, read the best boat manufacturers for lakes.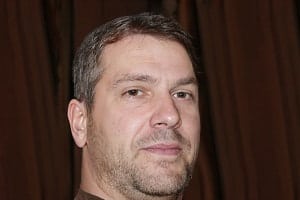 "My intention from the first day establishing Boating Basics Online is to provide as much help as possible for boaters who want to experience a first safe and convenient trip. So feel free to join us and share your beautiful journeys to the sea!"