Boating requires the best equipment for safety. It also allows you to make the most of any water activities. However, did you know that different bodies of water call for different types of vessels as well? This means you'd want to know the best boat manufacturers for lakes if you like cruising in these areas.
If you're struggling to identify trustworthy boat manufacturers, we've got your back. In this article, we'll introduce five of the best boat brands for lakes and the specific models they have to offer.
Keep reading to learn more.
5 Excellent Boat Brands & Models for Spending Time on a Lake
1. Boston Whaler
About them:
Known for their unsinkable vessels owing to their signature foam-core hulls, Boston Whaler is one of the most reliable boat brands. Their sturdy and durable boats come in a wide variety, be it cruising, fishing, or watersports.
Having been around since 1958, their model sizes range from 11 feet all the way up to 42 feet. They offer many fishing and multipurpose crafts that handle lakes well.
Notable models:
The Montauk 190 is among Boston Whaler's most popular modern models, featuring a highly functional design that makes it well-suited for various activities, particularly watersports.
The model sports a low draft and a 150hp Mercury outboard that is more than sufficient for your lake trip. There are also a few comfort amenities, such as navigation and fish-finding electronics, which you may not expect from a boat of this size.
This is a redesign of an older model, the Super Sport, that features improved seats and added modern features like a lockable storage compartment. Its 75hp Mercury outboard is enough to comfortably maneuver this small but perky craft along a variety of water, including bigger lakes.
2. Chaparral
About them:
Chaparral is a boat company famous for their affordability without sacrificing performance. They offer a wide range of lake cruisers, ranging from 19 to 33 feet long. The brand also produces water sport models and deck boats for lakes.
The brand has been in business since 1965 when they started out as a manufacturer of fiberglass goods. Now, they are the world-leading brand for fiberglass boat parts and vessels. In addition, Chaparral is also famous for their fuel-efficient boats.
Notable models:
The Vortex 203 VRX is Chaparral's venture into the jet boat market but retains much of what makes up its brand identity—a focus on catering to family boating needs. This 20-feet long vessel is spacious and implemented with various impressive features, such as computerized driving ads.
Like the Vortex 203 VRX, the 287 SSX is a model of various comforts. Everything from the cockpit to its lounges screams relaxation on the water and the amount of storage space, along with other amenities, is impressive.
At 29 feet long, the 287 SSX provides an excellent compromise between larger day boats and performance crafts, offering the best of both worlds.
3. MasterCraft
About them:
MasterCraft is among the specialized quality boat brands with a focus on wakeboarding and skiing. They have a long history of producing such boats since 1968, and their experience is evident in each model they produce to this day.
Their products are suited for various bodies of water, including lakes, and their transferable full 5-year warranty is hard to match. They have a reputation for excellent durability and innovation when it comes to ski and wake boats.
Notable models:
The 2023 model builds on the brand's legacy of top-tier ski-boating by incorporating unique features, such as the one-of-a-kind four-finned design that allows better tracking.
Much of the design is reminiscent of older iterations which served them well. Steering and handling have been improved, and MasterCraft's signature minimal wake is also still here.
This model is an extremely versatile boat – it's ideal for wakeboarding, surfing, and other types of watersports. The boat's large design allows it to accommodate up to 18 people. It also has plenty of storage space for a full day of cruising and partying.
4. Sea Ray
About them:
This is one of the high-end boat brands to always keep an eye out for. Their boats are luxurious to no end while also delivering high performance. The brand started out in 1959, and they soon became famous during the 60s and 70s, with models such as the 1975 SRV 240 Sundancer.
This pleasure boat manufacturer offers up to 40 different models, varying from 19 to 65 feet. Their high-quality construction aside, the brand is also known for catering to a wide range of needs, from extended cruising trips to sporting activities.
Notable models:
The Sundancer 370 is a cabin cruiser capable of supporting a variety of activities on the water, including fishing or lounging. This model is especially recommended for larger bodies of water where rough conditions may be experienced from time to time.
With a teak port cockpit table and a wet bar, this boat can serve as a day boat for hosting parties. Its comfortable furniture will make sure that you and your guests are always comfortable. The outboard model's excellent fuel efficiency certainly doesn't hurt.
The SLX 400 is the embodiment of luxury—its large deck and numerous lounging areas make the model an ideal choice for those seeking to go on extended cruising trips. The boat even has a place to shower and sleep, so staying a day or two out in the lake isn't impossible.
If you're looking for a day boat from one of the best pleasure boat brands as an alternative to a pontoon, this is it.
5. Yamaha
About them:
Yamaha has an excellent line of boats sized 19 to 24 feet. While offering various models catering to different needs, Yamaha is best known for their jet-powered vessels—the Sports boat family.
The brand's boats are integrated with the WakeBooster technology, which makes surfing possible. In addition, Yamaha constantly finds ways to upgrade their boats to ensure the most comfortable riding experience.
Notable model:
This center console is a versatile craft that performs well for lake and ocean boating. The 190 FSH Sport is deemed a good fishing boat for lake because it has a spacious livewell and large bucket storage for the safe-keeping of your baits and caught fish.
This runabout features Yamaha's jet technology in a watersport model with a larger platform and excellent upholstery. It features a variety of comforts you would expect from a family boat, making this model excellent for a variety of activities on the lake.
Frequently Asked Questions
What brand of boat is the most reliable?
It is hard to specify just one, but there are a couple of boat builders we can mention. MasterCraft is one of the specialized lake boat brands with a reputation for reliability, while Yamaha's models are consistently top-ranked when it comes to customer satisfaction.
What kind of boat is best for lake fishing?
When talking about good lake boats, the best for lake fishing are flat-bottom ones. This is due to their unparalleled stability in calm sailing conditions, making it easier for you to cast your fishing rod. Having a shallow draft also helps.
Jon and bass boats are very popular, while center consoles and pontoons are better suited for larger groups.
What is a good size boat for a lake?
This depends on the size of a lake and its boating conditions; most lakes have calm waters, where even smaller boats can navigate with ease.
However, there are some lakes where rough weather and water conditions should be expected. For these bodies of water, it is recommended to use boats that are over 21 feet in length.
Are there good speed boats for lakes?
It's hard to find speed boats for lakes at all because most inland waters impose a speed limit, with some going as low as 5mph. Since speed boats are supposed to go fast, it doesn't make sense to use them in such places.
If you're looking for a performance craft usable in a lake, then runabouts like deck boats and bowriders would be a better choice. They are nowhere as costly as speed boats, and you can get more use out of them due to their versatility.
Conclusion
Instead of worrying about which boat brands to avoid, it's better to focus on the best boat manufacturers for lakes. After learning the best boat brands, you can narrow down your choices based on your needs and preferences.
What do you look for when considering a boat for lakes? Do you prioritize features or competitive pricing? Tell us your thoughts in the comments section below.
Remember to boat safely.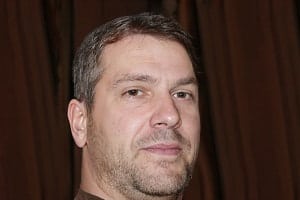 "My intention from the first day establishing Boating Basics Online is to provide as much help as possible for boaters who want to experience a first safe and convenient trip. So feel free to join us and share your beautiful journeys to the sea!"