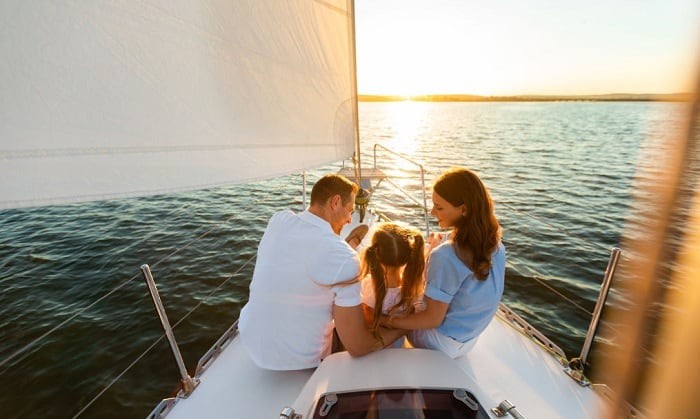 Whatever we do and the occasion, we always want to look good, whether going out with friends, shopping at stores, buying groceries, or even going on a trip. But what should you do if you're going boating
In this article, we'll go over what to wear on a boat ride and some ideas for casual boat ride outfits. We'll talk about what considerations to make so that you'll not only look good but also keep yourself in good spirits throughout the boating experience.
Keep reading to learn more.
Considerations for Choosing What to Wear on a Boat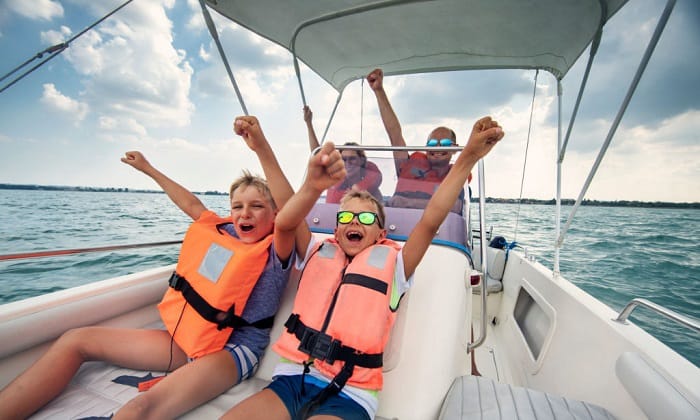 Looking good is given when we're choosing what to wear. But there are also considerations for boating activities that we should keep in mind. After all, you want to stand out, but not for the wrong reasons.
In this list, we'll go over some things we need to consider when picking out clothes to wear on a boat. Consider these along with what clothes for boating look good, and you'll be off to a great start.
1. Give consideration to comfort
Wearing something that looks good may mean having to put up with something less comfortable. While that may work for many situations, a boating trip may be a time where you should value a balance between looks and comfort.
Depending on the type of boat and the activity, the trip may not be the most comfortable ride, especially if you're not used to it. Consider wearing something that can help you feel more at ease.
It's also important to pick outfits that let you move around easily, especially if you plan to be more active on the trip. Clothing that's too tight will hinder your movements, while extremely loose clothing can also be a problem.
2. Plan for the weather
This might be an obvious point to make, but the repercussions of mismatching your outfit with the weather can be rather extreme. Plan your clothing for both the season and the expected weather. It's important to choose fabrics that keep you warm in cold weather and keep you safe from the sun and heat strokes during summer.
3. Protect yourself
Safety is one of the most important things to consider when riding on a boat. Fortunately, there are accessories you can wear to keep yourself safe while looking good.
Wearing hats will help keep out the harsh sunlight, and a nice pair of sunglasses will shield your eyes from the intense blaze. Match your accessories to your boating needs.
Another important point to consider is wearing appropriate footwear. Depending on the boating activity, the boat deck may get wet, so be sure to wear non-slip soles to keep you on your feet. Fortunately, there is footwear that can help you look good but also maintain traction.
4. Think about your boating activity
It's important to dress for the occasion, and this applies to boating trips as well. A fishing trip will be one where you expect to get both the deck and yourself wet regardless of whether you'll be doing the fishing, so dress with this in mind. On the other hand, dancing on a yacht cruise might mean wearing fancy suits or dresses.
Be sure to stay informed about the activities of the trip. By dressing to match the boating trip, you'll be able to stay at the top of your game.
5. Expect to get wet
Unless you're on a cruise or a luxury yacht, it's safe to assume that you will probably get wet. It's a good idea to consider this point when choosing what to wear.
Consider clothing that doesn't get wet easily or something that does not retain water. Waterproof clothing tends to not look good, but loose-knit fabric may dry more quickly should you get wet. It's also worth considering clothing that's easy to change out of, so you can get dressed quickly.
Outfit Ideas What to Wear on a Boat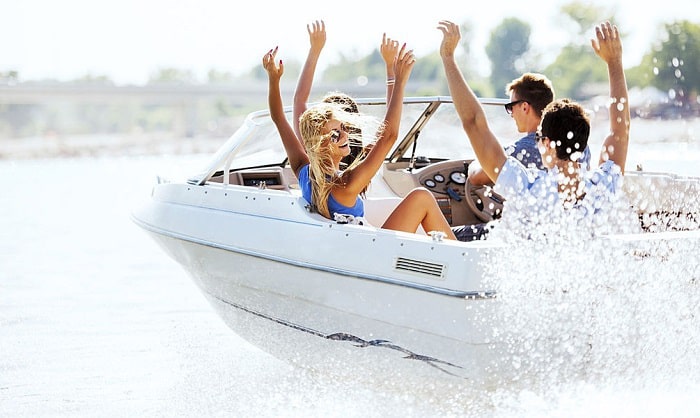 1. Brimmed hats
There are different types of hats to choose from, but whatever you choose, make sure it provides ample shade from the sun in addition to how good it looks. Go with a broader brim so that you'll have protection for your head and face, but be sure to choose a tight fit so you don't lose the hat to the wind.
2. Polarized Sunglasses
Regular sunglasses are good to have on a boat, but polarized sunglasses will give you more comfort. The polarized lenses will reduce the glare from the intense sun, so having these will be beneficial, especially during summer. The UV protection these sunglasses offer makes them almost indispensable.
3. Shirt Dress
Shirt dresses are an excellent outfit choice for a boat trip, especially during summer. Their light fabric allows your body to keep cool during hot summer days, but the dress length and sleeves give ample protection against sunlight if you need extra coverage.
Since shirt dresses are one-piece clothing, it is easier to finish the look you're going for. Because of the variety of styles and looks that different clothing lines offer, you won't have to worry about being limited by a singular choice.
As an alternative, the sundress is another great consideration for your boating attire. It offers the same level of comfort and flexibility as a shirt dress but without sleeves. If you're looking for a light dress style for your boating trip, both the shirt dress and the sundress are excellent dresses to wear on a boat, especially for the summer season.
4. Denim Bottoms
Denim clothing has a reputation for being excellent active clothing, whether it's for work or anything else. They're easy to move around with, offer an excellent fit, and provide good protection against natural elements.
Another point for considering denim is that they don't get caught on things on the boat. If you want to help with some work on the boat, denim pants are good to have on. Their only downside would be that they tend to hold water when wet.
For something that looks even better on a boat, consider white denim. Do note, however, that denim is not a good choice for small boats such as kayaks and canoes.
5. Boat Shoes
It's very hard to find something to wear that is both functional and fashionable, right? Enter boat shoes. Also called deck shoes, these shoes have become popular footwear that is both comfortable and easy to sport.
It's very easy to pair these shoes with different types of clothes, but the best part is that they shine on a boat, as you can tell by their name. With their non-skid rubber soles, these will keep you safe and stable on the deck of a boat regardless of the activity. They also fit right into the boat setting.
Just don't let their reputation for being difficult to tie faze you. There are many ways of tying boat shoes, and many are simple. Just make sure that your pair has rubber soles instead of the more decorative leather ones, and don't wear socks.
Conclusion
Now that you have a better idea of what to look for when choosing outfits for a boat ride, you can plan for the fun you'll be in for on your boating day. Just remember to bring your sunscreen and you're good to go.
Do you know anyone else wondering what to wear on a boat ride? Tell them all about what you've read and maybe discuss which options are good for you. If you have any thoughts or comments, don't forget to leave them below.
Remember to boat safely.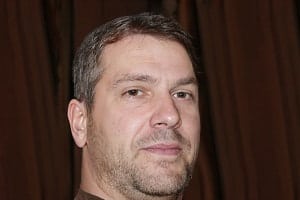 "My intention from the first day establishing Boating Basics Online is to provide as much help as possible for boaters who want to experience a first safe and convenient trip. So feel free to join us and share your beautiful journeys to the sea!"