Are you curious about ski boats brands and manufacturers because you're planning to buy your own ski boat? Perhaps, you just want to compare features and performance?
Popular boat brands include Nautique, MasterCraft, Chaparral, Supra, and Malibu. These are the first five brands of ski boats that immediately come to mind when solely water skiing is the topic, hence why I focused on them in this overview. Also, these are the ones that offer pure ski boats – not wakeboarding boats!
Ski Boats Brands List
More often than not, folks categorize the types of ski boats based on these brands. I can agree with that approach to a certain point. After all, each one manages to stand out on its own in more ways than one and offer unique perks. In the USA alone, you already won't run out of options.
1. MasterCraft
MasterCraft earns an undisputed spot among the big boat brands of wake boats and ski boats. It may be known mostly for its wakeboarding, but we can't deny that the MasterCraft Prostar is one of the best ski boats available on the market.
Standout Features
Tunable rudders and tracking fins
Quieter engine
Contemporary deck design with a 10-inch touchscreen display
Zero Off system and stereo controls
Convertible bow
Course Guidance System
Performance
MasterCraft's Prostar consistently delivers flat wakes that are ideal for serious water skiing. The Course Guidance System allows precise alignment on any ski course.
Also, the rudder and tracking fins help improve handling and steering. Of course, who wouldn't say no to quieter rides with far less cockpit noise?
Reputable brand
Solid, authentic ski experience
Built to last
Quality interiors
Notable models: Prostar, XT21, X22
2. Nautique
The term "expensive boat brands" may seem redundant for average Janes and Joes, but if we look at Nautique's prices, it becomes readily clear what high-end means in the boating industry.
You get what you pay for, though, as proven by the praise that's been rained on the Ski Nautique.
Standout Features
Up to 450 horsepower engine
21" draft
Weighs less than 3,000 pounds
LINC Panoray Touchscreen
Helm Command
Removable rear seats
Passenger seat storage
Performance
The Ski Nautique rivals the Prostar in overall performance, particularly when generating the close-to-perfect, flat wakes you want when skiing.
Sleek, modern design
Unquestionable performance
Luxurious interiors
Lightweight
More customizable than most brands
Produces mostly big-ticket models
Notable Models
Ski Nautique
Ski Nautique 200
3. Malibu
Malibu is one of those brands that has come out on top of its chosen niche because of sheer passion. It knows every essential factor that differentiates an outstanding water skiing experience from a subpar one.
Standout Features
Zero Off speed control system
Direct-Drive
Tracking fins
Surf Gate and Power Wedge
Malibu Command Center
T-cut diamond hull
GPS-based speed control
Performance
Each boat is designed to ensure high-level performance when doing tricks, slaloms, and jumps. Earlier generations of the Response TXi, particularly those released in 2015 and 2016, have been heaped with praises for its almost near infallibility in providing the best skiing experience.
The Wakesetter VTX, on the other hand, is a crossover boat that delivers close to the same performance but with the obvious touch of versatility.
Highly favored brand among water skiers
Easy to use
Great interiors and exteriors
Plenty of hull customizations
Later models of the Response TXi suffered from power issues
VTX 20's tower has had noise problems
Notable Models
Response TXi
Wakesetter VTX
4. Supra
When the topic is vintage boat brands, I'd be surprised if Supra didn't enter the conversation. It's a brand that can stir up a nostalgia trip for those lucky enough to have ridden older models in the late 1990s to early 2000s. Still, the later models aren't exactly pushovers.
Standout Features
400 HP Raptor engine
Swell Surf System
Deep-V hull
Smart Plate
Heated observer's seat
Performance
Supra offers only crossovers and no pure ski boats, unfortunately. But, as in most cases, you can still have a relatively satisfactory water skiing experience with a wake boat, especially if it's a crossover like the Supra SR.
You can always use the Smart Plate to flatten your wakes to your desired shape and size, and you're good to go!
Excellent choice for wakeboarders and water skiers alike
Superb high-end brand
Overall versatile boat
Ideal for choppy waters
No true ski boat model available
Certain models show low resale value
Notable Models
1999 Supra Legacy ski boat,
Supra SR
5. Chapparal
Another brand with quality tied to its name, Chaparral, made this list because they're one of the few fishing boat manufacturers that branched out to watersports.
They may not be a leading water skiing brand, but they managed to smoothly blend their fishing boats' perks with their sole hybrid model, the 21 SSI Ski & Fish.
Standout Features
Superior fiberglass hull
Intuitive dashboard
Deep V-hull
Arch tower
Power-assisted steering with tilt feature
Performance
As a ski boat, Chaparral's 21 SSI Ski & Fish provides the bare minimum. You can't expect the same control over how soft or flat your wake is because most of the features are apparently focused on fishing. It's clearly marketed more to anglers who occasionally want to have adrenaline-pumping skiing mixed with their afternoon fishing.
More affordable
Family-friendly offering
A great choice for those who both love to fish and ski
Not focused on imparting a stellar water skiing experience
Not as fast as other premier ski boats
Notable models: 21 SSI Ski & Fish
Tips for Buying a Ski Boat and Factors to Consider
Thinking about picking up a new ski boat? Here are some things to bear in mind:
First and foremost, don't confuse a ski boat with a wake boat. The boat makes and models tend to make the two synonymous with each other. The problem with that is you may end up with a wake boat or a crossover or hybrid with plenty of features you won't need.
Some prefer direct drive inboard over V-drive because they're cheaper and give a performance that you can get used to. Ultimately, you'll have to do a test drive to find out which one suits you better.
Much like any vessel, used boats for water skiing should be checked extensively for their total riding hours, physical defects and damages, maintenance history, and how it was used and stored. Ask for the most in-depth details.
When considering which brand to go for, I suggest prioritizing established brands like Malibu, MasterCraft, and Nautique (aka the Holy Trinity for most water skiers). It's not for nothing that people are still looking for an 80s ski boat made by MasterCraft nowadays. When I said they're built to last, that's all the proof you need.
You can get great value for money and save a ton if you buy used models made by the top-rated brands featured here. I especially recommend brands that took the time and effort to design a boat specializing in water skiing.
If you're looking for old ski boat brands, consider Centurion, especially the Enzo SV244, or even the Carbon Pro Tournament ski boat featured in this video if you ever see it on listings online:
Conclusion
Looking at most ski boats brands and manufacturers, it doesn't take long to see that most boat companies tend to focus on creating wake boats and crossover boats rather than specialized watercraft for water skiing.
We can't really fault them for this as most wake boats can already provide a decent, if not top-notch, water skiing experience – especially once you figure out how to tweak its wake creation. If you're a true-blue water skier, though, I say go for the ones that will make your experience smooth and easy, to the point that it's just like breathing.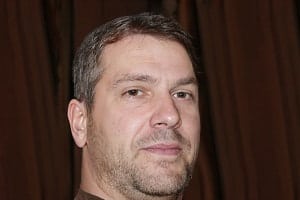 "My intention from the first day establishing Boating Basics Online is to provide as much help as possible for boaters who want to experience a first safe and convenient trip. So feel free to join us and share your beautiful journeys to the sea!"