Thanks to its solid reputation, catering to local communities, and ease of use, Craigslist remains a great platform to buy and sell anything – including boats. There's more to it than just describing and entering the details of your boat, though.
That's exactly why I've prepared this complete guide on how to sell a boat on Craigslist. Basically, it will walk you through steps that will boost your chances of closing a deal.
Steps on How to Sell Boats on Craigslist
1. Preparing to sell
Firstly, you have to create an account on craiglist.com. The entire process is fairly quick and easy – you only need to enter your email and the site will send you a confirmation link through it, which you then need to click to complete the account creation process.
Once that's done, you can turn your attention to your boat. It goes without saying that you have to pretty it (or her, if you prefer to use that term) up before. Do a thorough cleaning, inspect for damage, and perform the needed repairs and maintenance.
You'll also want to prepare the:
Bill of sale
Title
Warranty
Maintenance records
History records
Inspection records from licensed inspectors and mechanic
Don't overcharge for your boat. Whenever you sell a boat online, make sure you're aware of the price point or range you should only work with. Feel free to use the boat value calculator from HINDecoder to help you decide on a fair and competitive price.
As you're doing this, check the prices of "clones", i.e. similar models, of your boat available on Boat Trader, boats.com, iBoats.com, Facebook Marketplace, etc. for further reference and confirmation.
2. Crafting an effective advertisement
It all begins with your ad as it determines how you package your boat.
Here's my golden rule, which I've learned from other people I know who have successfully sold vessels on Craigslist:
Be completely honest and don't pull punches when giving details about your boat.
The site provides you with plenty of opportunities to describe your boat, so make the most of that.
This is a matter of putting yourself in the shoes of the buyer. If you're buying vessels, especially used boats, wouldn't you want to leave no stone unturned when finding out everything about them?
Don't just settle for usual information like make/manufacturer, location, LOA, model name, age, condition, propulsion types, etc. Besides the entire history, tell every detail, feature, and flaw your boat has. Reveal how it was used and stored, information about the trailer, etc.
3. Including visual content
You can't post enough high-quality pictures of your watercraft. Share a lot and make sure each one shows your boat's present, actual condition.
You want to highlight features, too, particularly your boat's strong points. If someone is looking for used sailboats, it's logical to assume that the buyer would want to know more about its amenities.
Go beyond just pictures and show videos of you using the amenities and other recreational features that distinguish it. If it's a fishing vessel, then showcase its fish box, rod holders, and washdowns, among others.
Craigslist watercraft that tend to attract the most buyers are the ones that show the full picture of the boat. You can only achieve this by taking the time to capture every applicable angle of the interior and exterior of your boat. Again, this emphasizes transparency.
Why do I keep underscoring the trust factor?
Keep in mind that Craigslist has a reputation for being a haven for scammers, too.
4. Structuring the advertisement
Figure out a catchy title for your boat, and include vital information when possible. Look for ideas and inspiration from other boat ads.
Are you, perhaps, offering your vessel at a far lower rate than its calculated value? The ad should include the phrase "Price Drop", which is a power word (phrase) in marketing.
That's guaranteed to catch the eye of anyone looking for cheap boats on Craigslist. We've already discussed the importance of having a detailed description. Past that, here are other considerations when structuring your ad:
Make the text easy to read and understand. Keep your paragraphs and sentences short, even when outlining a boat's long history.
Only include important information.
Use specific words to describe the features and provide information while revealing your desire to sell the vessel.
Use a "For Sale" tag.
Mention that the boat has been well taken care of.
Share all the contact information you're comfortable displaying.
Other than that, the other info textboxes are fairly straightforward. Calculate your boat's total engine hours, indicate the length overall, manufacturer, condition, etc. From there, you will be asked to upload pictures and location information.
5. Providing contact information
To me, the best way to safely and conveniently sell on Craigslist with regards to sharing contact information is to only share your email – at least, initially. Trust me, you don't want people calling and lowballing you constantly.
You can always just share your phone number via email once you've agreed on the price and are ready to arrange a meeting.
Another way to go is to use a Google Voice number instead, as some people ignore ads that don't include phone numbers altogether. This way, your personal phone won't be bombarded and disturb you while you're sleeping.
6. Managing the selling process
From here on, it's a matter of communicating with potential buyers and keeping the paperwork ready for sharing once requested. The key is to always be available to respond to calls and emails.
You can always keep negotiations open by asking for a slightly higher price. Be upfront, open, and courteous to continue building trust and confidence. Supply any missing information you may have forgotten to include.
7. Reevaluating and updating the advertisement
There's a process called A/B testing in marketing where you test variations of campaigns to see how your audience will engage with it. The same applies to your Craigslist ads.
In fact, creating as many unique ads as you can and trying out different ad copies has always been the golden rule for success on CL. Naturally, experimenting and testing require time and a little effort, but it's all worth it once you close that coveted deal.
8. Ensuring a successful transaction
Past the legal requirements as mentioned above, tell the buyer other pertinent responsibilities they may need to shoulder like delivery fee, transportation mode, insurance, etc. Afterward, agree on a mode of payment.
Chances are, the buyer will request a meet-up to try the boat out personally before making a decision. It's actually better to do this as, this way, you'll be able to personally demonstrate your boat's features and prove that it's up and running.
Remember these tips, though: Only do this once you're sure that he or she is genuinely interested in buying the boat.
Factors That Affect Selling a Boat on Craigslist
Unfortunately, the possibility of being scammed is a handicap you'll always have when you opt to list boats on this platform. You have to assuage the prejudice and doubt from the start.
That's why I'm inclined to recommend Boat Trader first whenever someone asks me, "Where to sell my boat?" Many consider it the best site to sell a boat and the second-best is boats.com.
Selling boats on Craigslist is admittedly harder compared to options like Facebook Marketplace. It doesn't help that potential "buyers" can actually turn out to be brokers once you meet up with them. Some even have the gall to ask for commissions after a sale!
Tips for Avoiding Scams While Selling Your Boat on Craigslist
Favor cash, but learn to check for counterfeit bills.
When meeting, ensure your safety by doing it in a public waterway or a confirmed secure location. Ask a relative or friend to tag along while you're at it.
Always prefer dealing only with individuals in your area.
Be wary of buyers who show a sense of urgency, especially those who say they're interested in buying your boat outright.
Helpful Tips
How much does it cost to post a boat listing on Craigslist?
Part of the appeal of selling a boat on Craigslist is that creating a boat ad on the site is entirely free. The site makes it clear that they only charge money for US-owned cars/trucks, RVs, and motorcycles.
Are there any precautions I should take when meeting potential buyers?
Remember the tips I shared above regarding communicating and dealing with potential buyers. The gist is to approach it much like any situation where you'll have to deal with a stranger.
How should I handle payment for the boat sale?
Cash will always be king when selling on Craigslist. The second safest is wire transfer, as it's traceable. Only accept a bank check if the buyer is willing to accompany you to the bank and witness the check being issued.
Conclusion
Now that you know how to sell a boat on Craigslist, be sure to keep the tips I've shared in mind. Overall, it's a highly convenient platform because of its minimalism and user-friendliness, but these advantages can be overshadowed by perennial risks.
I advise you to remain vigilant when dealing with anyone. Beyond that, do everything you can to make your ad stand out by following my pointers.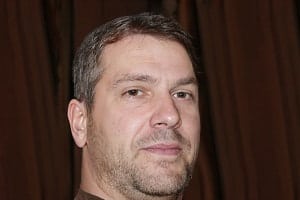 "My intention from the first day establishing Boating Basics Online is to provide as much help as possible for boaters who want to experience a first safe and convenient trip. So feel free to join us and share your beautiful journeys to the sea!"