Kayaking and canoeing are popular boating activities that allow us to savor the beauty of nature in a more personal way. However, many people are concerned about the safety of such activities. It's right to be concerned as it relates to your well-being.
Let's take a close look at small boat safety; we'll use real-world data to drive home the important takeaways that we should not overlook. Read on to know what is the likelihood of drowning for paddlers in small boats.
How Likely Are You To Drown Paddling A Small Boat
You are two times more likely to drown when paddling in a small boat. This is compared to if you are in a large motorized boat; that data is according to boating statistics.
Based on US Coast Guard accident statistics for 2020, almost half of all boating-related deaths involve the use of a small boat (less than 16 feet). Of this number, 75% are from drowning. These figures make it a concern to be engaging in small-boat paddling.
But let's not jump to conclusions. There are risk factors that greatly increase the likelihood of getting into an accident and drowning. Let's examine them further.
Biggest Risk Factors
The biggest drivers of boating-related accidents according to USCG data are inattention, alcohol use, and boating rule violations. However, there is a change when looking at boating deaths.
The biggest drivers shift to boat size when looking at accidents resulting in death; most involve small boats. This is because it is more difficult for smaller crafts to provide stability when traveling in the water. This becomes worse when the water is rough.
Paddling is the other major death driver. 1 in 5 boating deaths involves paddling at the time of the accident. This is due to paddling giving additional instability and inconsistency that further aggravates the already big risk of small boat accidents.
Since paddling is dependent on the knowledge and skill of a person, it is prone to human error. Unfortunately, in a small boat, a small mistake can cause a big accident that usually results in death.
What Can Be Done
Does this mean we shouldn't paddle in small boats anymore? No, of course not. All it means is that everyone should be more careful about using small boats and paddles.
As mentioned earlier, neglect and inattention are big accident drivers, and this applies to small boats as well. Based on accident reports, many drowning deaths also involve people who are not wearing life jackets at the time of the accident.
Drowning deaths are preventable if people would pay closer attention to the rules and abide by safety guidelines. Wearing life jackets is one such rule. Always pay close attention; being conscious of when to consume alcohol is also important.
Paddling in smaller boats can still be a fun and safe activity. It's just that people tend to be reckless when they engage in these activities by themselves. Just remember to always make safety a priority. This way, we can keep boating fun and safe.
Important Statistical Points
Almost 45% of reported boating deaths involve small boats
75% of small vessel-related deaths are drownings
About 20% of all boating deaths involve paddling at the time of the accident
15% of all boating deaths involve the use of a kayak
31% of boating-related deaths involve kayaks, canoes, rowboats, or personal watercrafts
Note: Data presented are based on the US Coast Guard Boating Accident Statistic for 2020
Conclusion
"Twice more likely to die" is very scary to read. However, we should be objective about what this data tells us — that safety should always be prioritized.
There are dangers in our everyday life, and every minute of it is full of things that could result in our untimely demise if we are not careful. That's why we should always be mindful of what we're doing. Learn from other people's mistakes.
Hopefully, we were able to clear up what is the likelihood of drowning for paddlers in small boats. Remember to always have fun and boat safely.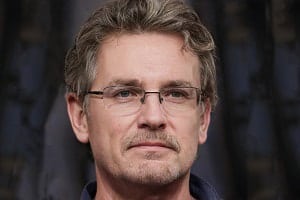 "I am James Harvey – founder of Boating Basics Online. It is established with the drive to help out first-time boaters, which are those desiring to explore their way through the water. So if you are new to boating, start from here with me. "