Did those pesky mice chew some of the wiring of your AC? I know the feeling – nothing can be more infuriating than to have your darling damaged that way. Even if you haven't got this problem yet, it's always a smart move to always stay one step ahead of these nasties.
And so, I've shared this guide on how to keep mice out of your boat. It reveals all the proven mouse-proofing methods I use every year to great effect.
Ways to Keep Mice Out of Your Boat
This perennial boat problem during winter storage can be solved by knowing what you're dealing with.
For one, I can safely say that the techniques on keeping mice out of boats I've shared here work because they capitalize on one key quality of rodents: their strong sense of smell.
Moreover, the first one alone has been a failproof method for me if I'm dealing with an especially slippery rodent because it lets nature take the wheel.
1. Get a Mouse-hunting Cat.
Bringing in Tom to keep away Jerry is a timeless strategy that works. The icing on the cake is that it's simple, doesn't require anything else (more so potentially harmful chemical sprays), and stimulates your cat's hunting instincts.
Once you get one, you're essentially protecting your entire property from these pests, so it's a bona fide win-win approach. Of course, I'm assuming you're willing to take on the responsibility of being a pet owner when I say that.
If you can get a specific hunting breed like Maine coons, Siamese cats, and Shorthairs, all the better. Now that I think about it, I definitely owe Freddie, my Siamese cat, for the fact that I haven't sighted a single rodent for a very long time now.
2. Use Peppermint Oil.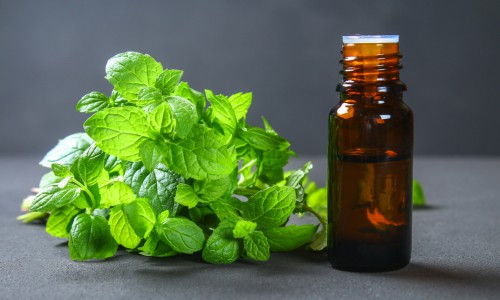 You can use a couple of drops of peppermint oil to keep rodents away. What I typically do is soak small microfiber or cotton balls with a bit of oil and put them into small cups. Then, keeping the cups partially covered, I'd put them in areas rodents might enter.
In most cases, this works well to keep mice out of an outboard motor, thanks to the portability and compact size of the containers.
While you're at it, you can also grab a Q-tip and dip it into the peppermint oil. Afterward, use it to wipe the oil on the boat's drain socket. If you can think of other openings on your boat that mice can enter, don't hesitate to apply the substance to them.
3. Put Dryer Sheets Over Potential Entry Points.
We have to thank the unique smell of the polyester that dryer sheets are made from for their mice-repelling capabilities.
The key is to not just wipe them on the areas where you think the pests will likely enter. Rather, you have to take the extra step by actually leaving the sheets on them. I usually just stuff or cover the holes with the sheets after wiping them.
4. Give Mothballs a Try.
I don't use mothballs anymore, but the first few times that I did, they always worked like a charm. This is to confirm that they do repel rats, despite the contradictory statements shared elsewhere.
Two or three balls near vulnerable parts have worked for me, but it will depend on the naphthalene concentration of each one – the higher, the more potent (and smelly).
I admit that this is an overall controversial solution, though, because not only do mothballs have that pungent, musty odor, but there's also the not-so-harmless fact that they're toxic to us and our pets.
But since we're talking about the most effective, proven strategies to repel rodents from your prized pontoon boat (or any other watercraft you happen to have), I just had to share this.
5. Rely on Tracking Powder.
An exterminator once taught me this technique. The powder works well because it sticks to the mice once they run over it. The moment they start cleaning themselves and, in turn, ingesting the powder, they're doomed because it's a potent rodenticide.
A powder sprinkled on entry points on your home and boat is the closest most of us can get to a mouse-repellent spray. What's equally great is that once applied, it's all a waiting game from then on. However, there's a chance that the mouse will die in some hard-to-reach corner of your boat, thus producing an unpleasant smell.
6. Set Traps.
Classical solutions like mouse traps work as well, but they often have to be used with other methods to see success. For example, you can combine traps with the tracking powder solution above.
Pinpoint the entrance and exit holes that your rodent frequently uses (clue: they're often found along the length of walls or underneath sinks). Be on the lookout for the greasy marks they tend to leave behind.
You can put the tracking powder around these entrances and then set mechanical traps along the baseboards. You can even use some lures like peanut butter or a piece of cheese to ensure they'll come out.
7. Put Up Barriers.
Just think of how rat guards for ships work. They're designed to keep rodents from boarding the watercraft by walking along the hawsers. Obviously, these would only work when the vessel is docked in the water, but there are alternatives you can consider when your boat is in dry stack boat storage.
If you have the time and energy, you can put up a cover to keep yourself from finding rats on a boat come next season. Watch this video to see how you can make a boat cover support:
Conclusion
I hope you'll find my strategies on how to keep mice out of your boat effective once you give them a try. I can definitely vouch for the hunting cat idea – and plenty of my boater friends say the same. Usually, I pair it with any scent-based deterrent if my cat is having a hard time (though this is usually rare).
Don't hesitate to use more than one method at the same time because based on most boaters' experience, it's usually the combination of preventive techniques that keep these noxious gnawers away for good.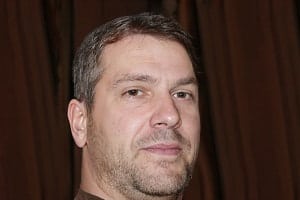 "My intention from the first day establishing Boating Basics Online is to provide as much help as possible for boaters who want to experience a first safe and convenient trip. So feel free to join us and share your beautiful journeys to the sea!"