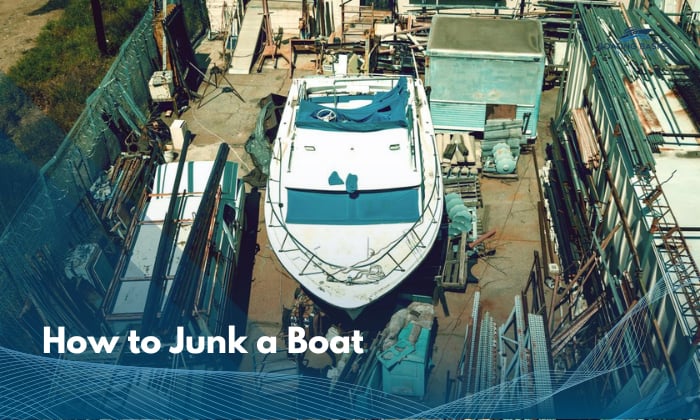 If you've ever owned a boat for a long time, then you know how each vessel has a story to tell. But, sadly, there will come a time when we have to part ways with our trusty maritime companion and learn something halfheartedly: how to junk a boat.
This guide lays out all the steps to get rid of a boat responsibly. I've shared these suggestions based on my past experience dealing with an unwanted boat and my overall research.
Ways to Junk a Boat
"Junking" or scrapping a boat doesn't always mean you just drop it off somewhere and someone will take care of the entire thing for you, though that's definitely an option most people will choose, since it's the most hassle-free.
Based on my own digging in various forums online, here are five of the top ways to dispose of a boat. I've done two of these, but honestly prefer the first one like most folks.
Take it to the local dump.
Donate it to charity or a homeless person.
Cut it up then dispose of it.
Scrap and sell its parts.
Recycle it.
Detailed Steps to Responsibly Junk Your Boat
Feel free to choose between any of the five featured methods. Use my explanation of each one as a reference to see if it suits you best (not all of us find being covered in fiberglass and grease particularly enjoyable, after all).
1. Drive to and Dump It at the Local Boat Junkyard
This should be self-explanatory, but where to junk a boat exactly? Well, in the US, there are certain dumps and junk yards that accept boats.
All you need to do is haul your old boat and trailer there. They have equipment that can mash both vehicles up or bulldoze them if necessary.
What's great about going this route is you won't have to take care of the toxic materials your vessel may have yourself. The people at the yard will likely take care of this matter for you, though you have to pay a number of fees for their services.
2. Donate It
If there's a local charity in your area, you can always call them and explain your intention of getting rid of your boat. I know a few that are worth doing this for, but if I'm to choose one, I'll always go with: www.boatangel.org/.
One thing worth noting when going this route is that you may need to take care of some paperwork if you're trying to donate a boat without a title, such as preparing a receipt and completing a Power of attorney for Vehicle Transaction form.
Another thing you can try is to start a discussion about the vessel on boating subreddits on Reddit. Chances are, folks will be more than willing to be gifted a free, battered boat that's none the worse for wear.
Lastly, know that in certain areas, the standard procedure is people will first offer the watercraft to a homeless person to buy for a few bucks, so there's that route as well.
Once it becomes an abandoned boat that no one wants anymore, that's the time when disposal becomes the responsibility of the city officials.
3. Try Cutting It Up
I used to find the idea of cutting up and disassembling an old boat a good time to spend a whole Saturday on. That's before hull-cutting opened my eyes to just how messy and dusty it can get.
Still, we can't deny that this is an entirely free junk boat removal method. You just cut the vessel up and leave everything worthless out for trash. You need to wear protective clothing and have the necessary cutting equipment, like a gas cutoff saw and excavator.
Explaining this requires a separate article, but if you want to see how most projects go, then you should watch this video:
Cutting up a Fiberglass Boat! (Week 24 2015)
4. Scrap and Sell Anything of Value
Scrap boat removal undoubtedly falls under junking a boat, so I decided to include it in this list. Most of the time, what counts as "anything of value" are usually the metal components like lead, copper, and aluminum.
Check out the value of each scrap metal in your area. Some buyers are willing to take scrap lead for $0.44 per pound as of this writing. Aluminum is another common boat metal that sells within that price range, and copper can be quite lucrative if it's plenty.
If the boat has an outboard motor that's still, more or less, running, you can also take it out and offer it to any takers. There's definitely a bustling market for used outboard motors on eBay and Facebook Marketplace, to cite a few platforms.
5. Make It Into Something Else
Recycling a broken-down boat is a viable method, especially if the entire hull is still holding up even if other parts and compartments aren't.
One creative buddy of mine was able to recycle fiberglass boats by burying them up to the sides and then turning each into individual koi ponds, for example.
A couple of parks will be happy to convert the boat to a play structure that kids can build sandcastles on etc. Feel free to unleash your creativity and compassion in this regard.
You don't necessarily have to focus on the hull. For instance, you can strip each individual part that can still be recycled, then let the junkyard handle the waste.
With that in mind, I definitely encourage combining two or more of these methods because that often leads to the most optimal outcome for plenty of people.
Conclusion
Whether it holds sentimental value or not, every responsible owner should know how to junk a boat that's past its prime and capability to serve its purpose.
Most of these methods are arguably straightforward, but there are certain steps (such as the cutting option) that require you to follow safety regulations. You can always maximize your returns by selling sale-worthy parts as well. In the end, it's your boat.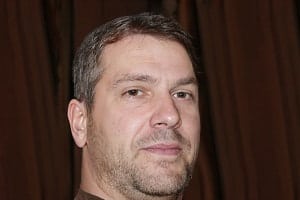 "My intention from the first day establishing Boating Basics Online is to provide as much help as possible for boaters who want to experience a first safe and convenient trip. So feel free to join us and share your beautiful journeys to the sea!"