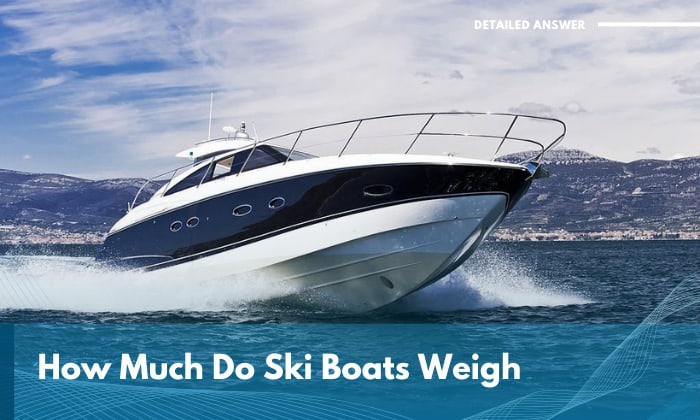 Considering the number and types of ski boats now available, it's challenging to arrive at an exact, all-encompassing figure to answer the question, "How much do ski boats weigh?"
If we're going to examine most of the offerings of various popular brands like Malibu, Centurion, MasterCraft, and Supra, we'll get a range of about 2,800 to 6,700 pounds. Of course, some ski boats can fall short of or exceed that range.
Get a better idea about the average weight of a ski boat and the factors that affect it by reading further.
Types of Ski Boats and Their Respective Weights
This discussion of ski boat weight ties in nicely with the more general topic of "How heavy are boats?" Overall, weight will always be a critical factor in watercraft because it affects speed, performance, and handling, and ski boats aren't exempted from this.
To give you a more satisfactory answer, I've decided to break down ski boats' weight values based on their dry weight and how much a ski boat weigh with trailer considered. Let's start with the average values of the types of ski boats based on length:
A 15-foot ski boat weighs around 2,000 pounds, assuming it's aluminum. If made of heavier materials, it may reach 3,000 pounds.
A fiberglass 16-footer can reach up to 3,500 pounds.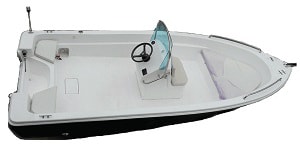 A 17-foot ski boat made of heavier materials can push weights upward to 4,500 pounds.
However, it's entirely possible for a longer 18 foot boat weigh less than that, especially if it's made of lighter materials like fiberglass or aluminum. However, don't be surprised if it can weigh up to a maximum of 5,500 pounds.
Yamaha's SX190 19 ft boat weight is 2,377 pounds.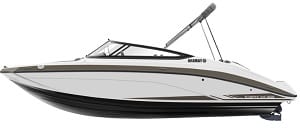 A 20-foot ski boat such as the 2019 Tige RZX20 weighs exactly 4,975 pounds.
Notice how factors such as the material used and the brand can make a big difference in weight already? These fluctuating numbers only underscore that boat length isn't much of a reliable factor when it comes to determining weight.
Despite that being the case, it's safe to say that the length does increase the ski boat's potential dry weight.
Even in one brand, we can already see fairly wide variations in heft. For instance, many Malibu boats weigh vastly differently from their brother and sister vessels.
The 25 LSV Malibu Wakesetter weight tops at 6,175 pounds.
On the other hand, the 21-footer 21 LX Wakesetter from the same brand weighs 4,580 pounds.
Factoring Trailer Weight
What more if we add other considerations? What do you think the values will look like if we factor in ski boat and trailer weight? Let's find out.
Let's assume that you have the 2022 MasterCraft ProStar. Mastercraft ski boat weight varies just as much, but that specific model's dry weight is confirmed and listed as 3,300 pounds.
Obviously, you'll need a trailer that could at least carry that minimum weight. Still, you'll need to add a safety buffer to anticipate others that will add to the total weight.
Remember: Any mismatch between the trailer and boat could lead to overloading and handling issues!
These include the gear, passengers, battery, hitch, and other items and portable appliances you're bringing along. To make sure you're still safely working within your capacity, take the time to calculate the GCWR (Gross Combined Weight Rating), which takes into account everything, including the trailer and trailer tongue's weight.
As such, there's also no static value assigned to, let's say, 20 foot boat weight with trailer. It depends on who and what you're bringing along.
Even if that's the case, you can still calculate the GVWR (Gross Vehicular Weight Rating) of the trailer, which adds the trailer's capacity and weight.
For example, a Ski Nautique weight with trailer can leave you with a GVWR of 6,000 pounds with one of their tandem axle trailers. This is because it's the sum of the trailer's weight (1,250 pounds) and the total capacity (4,750 pounds).
At best, that means you can safely tow one of the 3,000-pounders. You still have a heft allowance of 3,000 pounds for additional passengers and items.
The golden rule of thumb is that you should never go over the GVWR, with everything and everyone's weight in mind, to keep yourself safe while on the road.
I highly recommend watching this video to gain a better understanding of towing in general:
Factors That Go Into How Much Ski Boats Weigh
Considering the range mentioned in the answer to the main question above, the average ski boat weight is around 4,750 pounds.
Whether you're finding out the correct weight of speed boat or how much your bass boat weigh, a lot of these factors apply to most vessels regardless of their type.
The amount of fuel you carry
Passenger weight
Gear related to water skiing or wakeboarding in the boat
The material used to build the boat
How small or large the engine is
Any equipment you bring along (obviously if you're determining fishing boat weight, the rods, bait, and other stuff you need to make fishing better and easier add to the total number)
Battery size and the amount you're bringing along
How Do I Find Out the Weight of My Ski Boat?
You can do a quick search on the internet to find out the weight of your ski boat model. The brand website will probably tell you every specification you need to know about the boat.
Or, find a location with a truck scale near your location. You can rely on their service to weigh your ski boat, which takes several hours.
FAQs
Can my car pull my ski boat?
You should know how much a ski boat and trailer weigh to determine whether your vehicle can pull it or not. You don't even have to make it complicated since you just have to make sure that you're working within the vehicle's towing capacity.
One important caveat, though: Any time you go beyond the towing capacity, you only ever run the risk of damaging your car. Moreover, not all cars have the equipment to tow properly, so you'll likely have to fit it with the correct tools for the job.
Calculating the capacity of your ski boat
I suggest you make your life easy by checking the capacity plate. Check for it in the transom or ask the manufacturer where they attached it.
Normally, it displays the total weight and number of people, with adults and children considered, the boat can carry.
Should you decide to contact the manufacturer, go the extra mile and ask them about your ski boat's exact capacity to confirm.
I also abide by the simple formula shared by experienced skippers, such as the following:
Vessel Length x Vessel Width / 15 = Safe Number of Passengers You Can Carry
Conclusion
The facts I've shared here should convince you once and for all that there's no set answer to "How much do ski boats weigh?" Or rather, it really depends mainly on the specific boat you own and the trailer you're using to tow it.
Thankfully, most brands readily reveal their ski boats' respective dry weights. That only makes it easy to perform the calculations required to safely tow it, which is probably why you're interested in this question.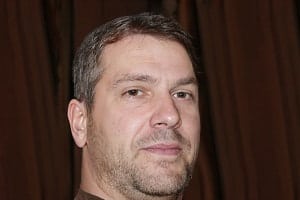 "My intention from the first day establishing Boating Basics Online is to provide as much help as possible for boaters who want to experience a first safe and convenient trip. So feel free to join us and share your beautiful journeys to the sea!"