A boat mechanic is someone you need to rely on from time to time to address problems that may be too complicated to fix on your own. But professional costs can be quite expensive, so how much do boat mechanics make?
The average mechanic pay is over $46,000 a year, not including additional pay such as tips, bonuses, or commissions. We'll take a look at the salary range, highest paying states in the US, and skills that lead to better income.
Keep reading to learn more.
Marine Mechanic Salary
The average annual salary stands at $46,730 ($3,894 a month or $24.34 an hour), but there is also a wide salary range starting from $33,000 and going up to $68,000 for the 10% highest earners. These figures are according to data published by the US Bureau of Labor Statistics (U.S. BLS).
This range is affected by a person's length of experience, level of skill, and job qualifications; however, some people do make more.
Various factors also come into play, with some states paying better compared to others, such as areas with a more active marine industry.
More specialized roles also offer better compensation, but these require specific skill sets to qualify for aside from the length of professional experience. These will be tackled in more detail below.
Best Paying States in the US
The data from the US BLS includes information on the top-paying states in the US, with the top 3 below, along with other notable locations involving competitive compensation for a marine service technician.
1. Massachusetts
Massachusetts boasts an active and state-wide boat industry that includes ferry services and fishing, earning the state $4.4 billion. Its average annual income of $59,900 for a boat technician is high enough for the top spot on this list.
2. Alaska
Alaska is well-known for its fishing industry. In fact, the state has the highest seafood industry landings in the US, scoring 5252 million pounds in 2021. As a result, it has a high dependency on boating, leading to a higher demand for mechanics and a higher salary range – averaging $59,560.
3. Hawaii
Hawaii is the fourth state with the longest coastline, averaging about 1,052 miles. Its local economy depends a lot on commercial fishing and tourism, with tourists traveling to the island on cruise ships. As such, boat mechanics can make $55,970 a year on average.
4. Rhode Island
With a long coastline of over 384 miles, this small state's economy depends a lot on fishing. In addition, with tourism being a big part of its commercial industry, the boating industry has every chance to thrive. This leads to an average salary of $55,840 for boat mechanics.
5. Other Notable States
Here are the top 10 states when it comes to boat technician salaries, according to BLS data.
| | |
| --- | --- |
| State | Salary |
| Massachusetts | $59,900 |
| Alaska | $59,560 |
| Hawaii | $55,970 |
| Rhode Island | $55,840 |
| Washington | $51,480 |
| Connecticut | $50,340 |
| Virginia | $48,910 |
| Colorado | $48,630 |
| Vermont | $48,240 |
| New Jersey | $48,090 |
While not in the top 10, some states have specific regions that offer great pay, such as San Antonio in Texas ($63,080) and a belt area in California ($59,490). However, these states offer a much lower average salary compared to the top, with the median wage in Texas and California is $37,650 and $48,070, respectively.
Ironically, Florida, which has the biggest number of mechanics—at 3430, sits at number 16. A boat mechanic here can expect to earn $47,370 annually.
Best Skills for Better Pay
1. Familiarity with Boat Parts
Knowing about the different aspects of a job is always an important part of handling your role. For a yacht mechanic, this means knowing the different parts of the boat well; these include the three component types: the structures, mechanisms, and control parts.
2. Electrical Systems
Boats with engines have onboard electrical systems such as heating, air-conditioning, and digital instruments. Being able to service and repair such items makes you a more valuable technician, leading to a better boat mechanic salary.
3. Maintenance
A maintenance role is involved in keeping marine vessels in good working condition. Such responsibilities include parts adjustments and replacement. Being adept in boat maintenance means being able to monitor the boat's condition as well as identify key concerns and ways to address them.
4. Marine Engine
The marine engine mechanic is the most common type, and being one lead to more work opportunities. Further specialization in matters relating to the boat motor can lead to better pay, as does becoming more specialized, such as a diesel marine mechanic.
Proper diagnosis of parts, preventive and corrective testing, and routine maintenance; are all necessary for every motorized vessel, which would do you well to master.
5. Certification from Yamaha
Some engine brands are more popular and more often used on boats; one example is Yamaha. By becoming a brand-certified boat motor mechanic specializing in specific engine brands, you can increase your odds of a better income.
Job Opportunity for Boat Mechanics in the Future
Boat mechanic jobs are forecasted to grow by 13% between 2020 and 2030, with at least 24,000 openings available by 2026. This figure is further supported by a report of sales increase of powerboats in the US by 12% in 2020 compared to the previous year.
There are an expected 24000 new job openings for boat mechanics within the next few years up to 2026. The main tasks for new boat mechanics involve vessel maintenance and repair, but roles expand as you gain more experience.
Bigger responsibilities and leadership roles also become available as a person gains experience, leading to better compensation. Such jobs include supervisor, foreman, plant manager, or even quality control manager.
Frequently Asked Questions
What do marine mechanics do?
Marine mechanics are tasked with maintaining and repairing the different parts of a vessel, including engines, propellers, pumps along with many different components.
An essential part of boat mechanic jobs is communicating with customers and explaining the situation, as well as the necessary steps to address such problems.
Is being a marine mechanic a good job?
It depends on your interests and what you're looking for; I'd say this job is both rewarding and challenging. It provides a lot of room for growth and offers a variety of paths to branch out. Educational requirements aren't strict, and you can start working as soon as training is completed.
The average salary is lower than the national average of $53,924. That said, the most likely range for boat mechanics ($40,000 to $58,000) does cover this figure. You can also earn much more if you qualify for more specialized roles.
What type of education is necessary to become a boat mechanic?
Attending boat mechanic school is optional, and you have other alternatives, including an apprenticeship. Some employers still prefer those with a college education or some sort of formal training, but taking an associate degree is also a good option.
Conclusion
How much do boat mechanics make? This is no longer a mystery to you after reading about expected figures and affecting factors. However, it's best to remember that choosing a career is all about sustainability so go for something that speaks to you.
Does the career of a marine technician interest you more now that you know about its income? Tell us your thoughts and opinions in the comments section below.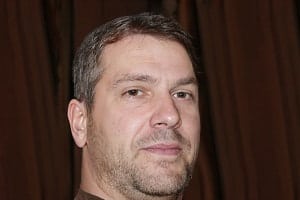 "My intention from the first day establishing Boating Basics Online is to provide as much help as possible for boaters who want to experience a first safe and convenient trip. So feel free to join us and share your beautiful journeys to the sea!"