Every boat captain should have a clear answer to "What test can be performed to detect a leak after fueling a gasoline-powered boat?" We can never compromise on safety.
Thankfully, fuel has a unique odor that practically announces the presence of leaks on any boat. Folks call it the "sniff test" when it really just means keeping your nose on alert for that gas smell near the engine, especially after refueling.
Another more thorough approach involves the pressure drop and soap test that can effectively detect holes in the boat's fuel tank. It's well worth doing to check the tank's overall integrity.
Reliable Gas Leak Tests on a Boat Tank
The smelling for gas odor test is reliable in itself because your nose can immediately pick up that distinctive scent. What's even better is that you can easily check for gas fumes after fueling a PWC.
Before starting the engine after a refuel, turn on the blower for at least 4 minutes. Afterward, you only need to pop open the compartment housing the engine and start sniffing.
If there's that standout gas vapor smell, it shouldn't be hard to confirm that there is, indeed, a leak. What's even better is that because the smell only became apparent after a refuel, it won't be difficult to pinpoint the defect in the tank and remedy it.
That's precisely why the sniffing method is still considered the best way to check for leaks.
Other ways I can vouch for include:
Conducting a visual inspection.
If you're seeing rainbowing in the bilge water, for example, then that's a tell-tale sign that there's fuel leaking in there.
Doing a pressure drop and soap test.
Although this quite departs a bit from the "after fueling" part of the topic, since it can be performed any time, pressure testing (aka hydrostatic testing or the hydro test) can help quickly discover leaks and make sure your tank's still safe and sound. Using soap is required to pick up air pockets (i.e. holes in the tank).
It will sometimes take a couple of hours to conduct the pressure drop test properly, as it is quite technical. You'll be building a DIY pressure testing tool, after all.
You also need to make sure you're applying the right amount of pressure (around 1 to 2 psi) and have the right tools to properly remove the original fuel line. I highly suggest you leave this up to a technician.
However, know that it can be done with an entirely DIY approach. This video comes closest to how I usually perform this test:
For the most part, you should be aware of what fueling practice is safe as well. I've shared all the important guidelines in the section that follows.
Proper Refueling Procedure
We all want to keep the fire risk as low as possible – if not non-existent. I always tell fellow boaters to stick to safe refueling practice.
I suggest you do the same by remembering these steps. They assume your vessel is already docked and won't involve an offshore fueling operation.
A proper fueling tip always begins with safety in mind. Switch off the engine, turn off all possible sources of fire (including cigarette smoking), and close all openings (e.g. ports, doors, hatches).
What should you do before fueling your boat? Ask your passengers, if there are any, to disembark for now until the refueling is finished.
Start the refueling process by determining how much gas you need and what type you'll be using. Once you've verified those, you can now start filling up the tank.
Keep a firm hold on the nozzle as you insert it into the fuel line entrance. Refrain from overfilling.
As you take out the nozzle, chances are, some oil will spill near the opening. Wipe everything off immediately.
You can now re-open the doors, ports, and hatches since your vessel's basically all fueled up at this point.
Let the blower be operated for the duration I said above, if not longer.
You can't skip starting the blower before starting an inboard gasoline engine, unless you want any lingering vapors to become a big risk factor for a possible explosion that will rock you and your vessel – explosions that I've witnessed and experienced first-hand, mind you.
Done? You now have to do the smelling test explained above. It is an important step in the fueling process, especially if you're settling for no less than the utmost safety precaution.
All good? Fire up the engine after fueling your boat, then signal your passengers to re-embark before you go off.
Some Fuel-Saving Tips
Don't hesitate to conduct regular maintenance on your boat's engine. A yearly service is a gold standard for most.
Bring only the essentials aboard. For instance, your current trip may not require you to use a second anchor, and we all know how heavy those can be.
Refrain from filling your tank to the brim if you don't need to, as this extra fuel only becomes a needless weight. This underscores the importance of knowing how long each trip will take and how much fuel you'll need for it.
Make it a habit to gently accelerate when getting on a plane. It also won't hurt to know when to trim up and trim down your boat, so that it will always drive smoothly (which means a less stressed engine).
Frequently Asked Questions
When should a ventilator blower be in operation after fueling?
Optimally, it should work right after you've filled up the boat's tank with the right fuel type. Never start the engine if the blower hasn't removed all the fuel vapors yet. You've been warned!
Leak test and a hydro test: what is the difference?
The two overlap greatly. A hydro test or pressure test can actually be considered a "leak test" already, since it does a fine job of pinpointing leaks.
At best, a hydro test is the more all-encompassing of the two, as a leak test (such as the sniff and visual tests mentioned here) is only concerned with just that: gas leaks. On the other hand, the former also gives you a reliable overview of the fuel tank's overall state and safety of use.
Conclusion
I hope that the answers to "What test can be performed to detect a leak after fueling a gasoline-powered boat?" convinced you to be more cautious when refueling and handling your vessel in general.
I recommend performing all the tests mentioned here if possible to ensure, first and foremost, that there are no leaks after fueling. At the same time, you'll breathe easy knowing there's nothing wrong with your beloved gas tanks.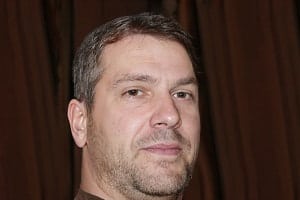 "My intention from the first day establishing Boating Basics Online is to provide as much help as possible for boaters who want to experience a first safe and convenient trip. So feel free to join us and share your beautiful journeys to the sea!"