Watching any kind of reality TV show can become so immersive at times that often begin to confuse its real and fake aspects. As the Queen puts it, "Is this real life? Is this just fantasy?"
Well, while the show Below Deck does provide genuine touches in how it depicts yachties and charterers, we have to draw the line somewhere. For instance, if you thought Capt. Lee Rosbach who skippers the popular VALOR yacht is also the one who owns the boat on Below Deck, think again.
The actual VALOR yacht owner is Bobby Genovese. Although, recently, it's been put up for sale.
Everything You Need to Know About That Ubiquitous Below Deck Yacht
When we're talking about the "Below Deck yacht", the VALOR is often the one we're referring to. Why? For one, it appeared in three seasons straight.
While we can say the same for the MY SEANNA and PARSIFAL III, the VALOR gets a bit of an edge since it graced the show in the earlier seasons. As such, it's safe to say that it's what people have in mind when they ask "Who owns the yacht on Below Deck?"
The owner's been confirmed to be Bobby Genovese, a Canadian serial entrepreneur and philanthropist who also heads a private equity firm called the BG Capital Group.
But enough about that. I know you want more details about the yacht instead, so here's every interesting tidbit about it:
It spans close to 154 feet and can reach a top speed of 15 knots.
It was built by Feadship in the Netherlands in 1990 with Frits de Voogt as the main designer.
It can accommodate up to 11 crew members and 12 guests.
Its past name was "Charade", and its current actual name is "BG".
Its latest asking price is $16,900,000.
Cost to Rent a Boat on Below Deck
Are you interested in taking part in the yachtie life and want to feel what it's like to enjoy what Below Deck's vessels have to offer? Chartering one remains a good route to take.
Of course, the VALOR/BG isn't your only option if you want to rent the yacht on Below Deck. Most boats are available for charter on a per-week basis.
For your convenience, I've outlined the latest rates for all the boats in the following table. I've listed both the summer and winter weekly rates and included the Below Deck Mediterranean boats
Below deck charter cost
Boat
Summer Rate
Winter Rate
BG (VALOR)
$152,000
$168,000
STARSHIP (MY SEANNA)
$275,000
$275,000
ST DAVID
$352,500
$325,000
STAY SALTY (EROS)
Not Available for Charter at Present
N/A
STAR DIAMOND (OHANA)
$160,000
$160,000
BARENTS (HONOR)
$168,000
$168,000
NEXT CHAPTER (LADY MICHELLE)
$325,000
$325,000
SIROCCO
$195,000
$195,000
THE WELLESLEY (THE WELLINGTON)
$249,500
$249,500
TALISMAN MAITON
$250,500
$250,500
IONIAN PRINCESS
Not Available for Charter at Present
N/A
MERCURY
$184,500
$184,500
KERI LEE III (THALASSA)
$215,500
$215,500
PARSIFAL III
$211,500
$211,500
Incidentally, you can also become a guest in the show and engage with the Below Deck home yacht cast for a more affordable rate of $40,000. This can be a better option for those who are asking for a shorter-duration query like, "How much is a 3-day charter on Below Deck?"
And it's not like you'll be paying for the total chartering rate by yourself, especially if you're planning to invite along friends and family. You can always discuss splitting the total bill plus tips to the crew with the other guests.
Conclusion
I hope I've made it clear once and for all as to who owns the boat on Below Deck. Overall, the show has obviously made it a point to not directly state the respective owners of the yachts they showcase.Even now, the actual owners of the other vessels remain a mystery. Thankfully, information on the crowd favorite, the VALOR/BG, was pretty easy to dig up with a bit of Googling and research.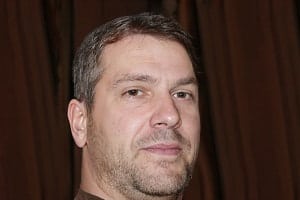 "My intention from the first day establishing Boating Basics Online is to provide as much help as possible for boaters who want to experience a first safe and convenient trip. So feel free to join us and share your beautiful journeys to the sea!"