Are you wondering where are Tracker boats made because you want to know their exact country or state of origin? Perhaps, you want to assess their quality, buy factory direct vessels, or have other brand-related concerns?
Regardless of your reason, know that bass Tracker boats are mostly made in Missouri, particularly Lebanon. There are a total of nine plants in the Ozarks (as stated on the brand's main website), and a new manufacturing plant was opened as recently as 2021 in Bolivar, Missouri.
Where Are Tracker Boats Manufactured?
Given the number of plants the company has, the safest answer to this question is that Tracker Boats are mainly designed in the Ozarks region because the company has manufacturing locations in Missouri, Arkansas, and Oklahoma.
The Tracker brand is owned and managed primarily by the White River Marine Group at present, and it is but one of the many distinguished boating names under its portfolio. It doesn't have other production countries outside of the United States.However, the manufacturing plants are located in places other than Lebanon and Bolivar, such as Miami, OK and Flippin, AR. The label of "the first official plant" belongs to the one in Lebanon, though, as it was opened by Tracker Marine in 1978.
When I looked up Tracker's corporate headquarters, it's currently located at 2500 E Kearney, Springfield, MO.
As a top manufacturer of aluminum fishing boats in the country, it's not surprising that the company has dedicated plants for specific types of fishing vessels and even their trailers.
Most of the classic Tracker Jon boats, Deep-V boats, and Mod V boats are made in the Lebanon plan
The newest facility in Bolivar, Missouri produced the Bass Buggy 16 Pontoon Boat, so it's safe to say that it is the pontoon boat manufacturing arm of the company.
Tracker has a facility dedicated solely to manufacturing trailers in Ozark.
Take note that even though the company supposedly has "nine active plants today," it's not entirely clear whether all of those plants are still operating.
It was shared on social media that Tracker Boats closed manufacturing plants in 2020 (during the height of the COVID-19 pandemic); however, no news outlet ever reported on this, nor did the company issue a press release about the alleged closures.
However, it has to be noted that the White River Marine Group's office in Miami, Oklahoma still has active job listings for "Boat Building Assembly Lamination" and "Lamination Tech", among other professions related to watercraft manufacturing.
Lastly, there's no longer any news about its Forest City, North Carolina plant, which was opened alongside its Oklahoma plant in 2002.
Conclusion
The information above delivers the most objective verified answer to the question, "Where are Tracker boats made?"
White River Marine Group and Tracker Marine aren't too transparent when it comes to their manufacturing locations and processes (and whether all their plants are still active), but that's completely understandable.
Based on recent news, the most active plants appear to be the ones in Lebanon and Bolivar, Missouri.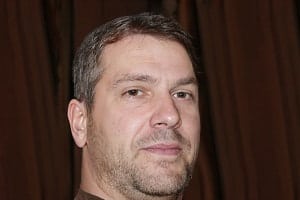 "My intention from the first day establishing Boating Basics Online is to provide as much help as possible for boaters who want to experience a first safe and convenient trip. So feel free to join us and share your beautiful journeys to the sea!"