If you're looking for an excellent family-friendly boat that is also sleek and stylish, the bowrider is likely one you've come across. But what is a bowrider boat and what makes it special?
The bowrider is characterized mainly by its open bow section that provides additional seating at the front of the boat. In this article, let's look at this highly social boat type.
Keep reading to learn more.
Boat Overview
The bowrider is a boat with an open cockpit that focuses on seating capacity with the helm adjusted to allow more room for seating at the back. While known as a family boat, its passenger capacity makes it ideal for almost any get-together on the water.
Its most recognizable characteristic is its open bow providing forward seating and extending the total to 9 passengers. Plus, this boat is also capable of high-speed performance.
Recommended Use
The most common activities that these boats are used for include day cruising and watersports. Towable water sports are one area where these boats excel, and bowrider ski boats are frequently depicted in various media.
If you expect the bulk of your trips to be longer than 2 hours at a time on average, it's best to opt for big bowrider boats that are more capable of handling larger waves.
Moreover, the space a bowrider fishing boat affords makes it easy to fish from almost any side of the vessel. Its design leaves a lot of space for your catch, and the platform is useful not only for switching out water sports equipment but for fishing equipment as well.
Boat Features
The open deck of a bowrider provides ample space for entertaining people on board. It tends to be equipped with various comfort amenities along with optional ones including a table and storage for food and drinks.
Other installations that would not be unheard of in a bowrider are speakers, deck lights, and swivel seats that would allow both the operator and navigator to easily have fun with everyone.
Ample wind shielding is another telling characteristic and allows passengers to enjoy open-air boating free from discomfort. Consequently, this vessel is not known for its versatility due to the absence of ample cover and is often used as a summer-exclusive boat. Some models do have limited roofing but are uncommon.
The forward seating is spacious and may be configured to serve as a sunbathing lounge.
However, operating this boat at high outputs requires a certain degree of planning as the boat is sensitive to uneven weight distribution. It is important to account for the total weight of passengers as well when deciding on the size of a boat.
These boats have stowage for a lot of things. Skis and boards can all be stored beneath the deck with ease, and this area can more than accommodate equipment for a few people, depending on the length of each boat.
Details and Performance
The V-hull is standard on a bowrider and contributes to the high performance expected of such a boat. This is most commonly outfitted with an outboard or a sterndrive which provides the necessary propulsion for expected activities. As a water sports boat, a sterndrive affords boaters a bigger platform for water activities.
Easily capable of reaching 60 mph, this is a boat that not only delivers speed but is comfortable in high-speed operation with responsive turns and adjustments. Bowriders are capable of planing, and certain models are specifically designed for this.
Typically at around 19 to 22 feet in length, some go up to 30 feet and above. Models still strongly resemble one another, but hybrid ones have also become available. Mid-cabin bowriders have a cabin and berth and even swim-platform extensions; such boats are also called the cuddy bow rider.
As for price, this is a high-performance vessel, and you should expect to spend around $17,000 on a new small bowrider and up to $150,000 for premium lines from reputable boat manufacturers.
Glastron bowrider boats range from above $30,000 to $100,000, while newer Bayliner bowrider models are priced a bit higher, beginning at around $38,000.
Fiberglass hulls are common for these boats, making them quite durable. Opting for older or even used boats is an option that many boaters explore to save money.
Boat Comparisons
This boat's definition can be tricky because of day cruiser comparisons, which are not unwarranted. These two are not only very similar, but it is also normal for them to share hull models.
A manufacturing company may produce bowriders and day cruisers with the only real difference being that one has a cabin in the bow section while the other has forward seats instead.
Comparisons between bowiders and deck boats may also be made because of their similar emphasis on space.
The main difference is that deck boats are bigger and have more space compared to bowriders due to the type of activities they need to be able to accommodate. Such boats can accommodate 12 people or even more with enough deck room to move around.
On the other hand, bowriders cannot entertain more than 10 people but can perform in a way that deck boats cannot due to their design focused on speed and performance.
Frequently Asked Questions
1. How do I choose between a bowrider and a day cruiser?
The biggest difference between these two boats is that one has a cabin while the other has forward seating in an open bow. Beyond reading a review, decide which one will be more useful to you by considering the activities you expect to have most often.
But if you can't make up your mind, there's also the mid-cabin bowrider that offers the best of both worlds.
2. Do bowriders specialize in bow riding?
No. Bow riding on a boat is a dangerous and often illegal activity involving standing or sitting on the bow of a boat in operation. The bowrider is not a boat specialized for such an activity.
3. What is a bow runner boat?
Bow runner is a name that some older bowrider models were called, such as the 1998 Monza Z340. When looking for used bowrider boats, this is a name that you should keep in mind as some older boats may be referred to as such.
Conclusion
Now that you've become familiar with the bowrider, you know that it is a spacious high-performance boat with bow seats that also does well in watersport activities and even fishing. It is a boat you should consider if you expect to spend a lot of time with friends and family on the water.
Know someone asking what is a bowrider boat? Tell them all about it with what you've learned. If you have any comments or suggestions, feel free to drop them below.
Remember to boat safely.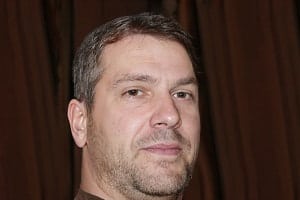 "My intention from the first day establishing Boating Basics Online is to provide as much help as possible for boaters who want to experience a first safe and convenient trip. So feel free to join us and share your beautiful journeys to the sea!"