I get that you're excited to embark on your boating adventure as a citizen of this great state. Naturally, you need to first learn how to register a boat in Texas, as it's essential before setting sail.
This guide will steer you through the entire process to help you avoid needless complexities and hassles. You will know all the registration and document requirements. So, without further ado, let's dive in.
Get Everything Set
The boat registration information set by the state of Texas pertains to two things: which vessels need to be registered and what documents have to be presented. I've listed them all down as follows.
Registration requirements
All watercraft that belong to the following categories need to be registered:
All motorized boats of all sizes, including trolling motor-powered ones and sailboats driven by an auxiliary engine
All vessels without a motor that are 14 feet or longer
USCG-documented boats (a vessel registered by the Federal Government via the USCG)
Any other boat that doesn't meet these criteria can be operated in the state without registering. This mostly applies, as well as these few other exceptions:
Boats spanning over 115 feet
USCG-documented commercial watercraft deployed in coastal shipping
Documents required
To start, you must provide proof of ownership, which often differs for everyone. You need to present specific documents based on the boat's condition or how you acquired it.
For most brand-new boat owners, there's only one requirement, which is Form PWD 143. You can get the Form here.
If you bought a used vessel, you will need the original title (signed by the owner or their legal representative) AND a signed or notarized Bill of Sale supplied by the original owner or their legal representative.
If you're registering a boat that's already been registered in another state, you'll need to complete Form PWD 504 AND an out-of-state title (if it's a state that required a title) OR out-of-state registration card (if the state only required registrations).
Regardless of how you acquired the boat, you'll need to complete and submit the Texas Park and Wildlife boat registration Form PWD 143
If you're registering a motorboat, you'll need to fill out Form PWD 144 instead.
Steps to Registering a Boat in Texas
1. Gather all the documents and complete the necessary forms.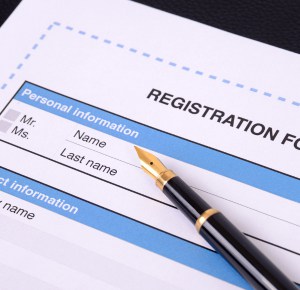 This should be relatively easy to do if you're registering a new boat; you just need to completely fill out the PWD 143 form. Feel free to print it out from the link above.
Chances are, the manufacturer will readily supply the Manufacturer's Statement of Origin (MSO) and help you with the title application once you complete the purchase. You can find this document in the owner's manual packet that comes with the new boat.
The same goes for those registering a boat that's been previously registered out of state. Boat registration only becomes a lengthy, complicated process if you're having an issue getting the title for a boat you bought.
If you're having trouble with the title of a boat that you can confirm you bought in Texas, I suggest you head to the section, "Getting Around Boat Title Issues" below.
2. Submit all the forms and supporting documents.
You can either submit your application via mail or a scheduled in-person visit. You'll have to make an appointment in the nearest Texas Parks and Wildlife offices or tax collector offices nearest to you. Sadly, online services are now only limited to renewal applications.
And, that's all there is to it, really. From here on, it's just a waiting game until you get the title and registration certificate. Again, as long as you acquire all the requirements, the boat registration process in Texas should go smoothly every time.
3. Getting around boat title issues when registering in Texas
People in the state share a common problem wherein when they're looking for and buying a boat in Texas, they discover that it's actually without a title. In this state, like in Missouri, no title basically means no boat.
Well, the good news is that there are a number of solutions to this. You can try out each one to see if you still have a chance to push through with a boat title transfer or just apply for a bonded title.
1. The first method is technically a Texas boat registration lookup. Head to the Boat Ownership Query of the Texas Parks & Wildlife website.
Just fill out every required field. The most important part is where you arrive at the interface that lets you search using either the hull ID number or Texas registration numbers. The hull ID number is the one stamped on the starboard side of the hull near the aft.
If it's registered in the state, it should reveal the title holder's contact information. You simply have to mail them about relinquishing their rights to the boat or supplying you with the legal title.
2. Another solution you can look at is to apply for a bonded title (if there's really no hope of contacting the previous owner). You'll still need to submit your application to the Texas Parks and Wildlife Department. Fill out this form if you decide to go this route:
Fees and Taxes Involved in the Registration
Registration fees typically become higher the larger your vessel is. Refer to this table to know which one applies specifically to your watercraft.
| | | |
| --- | --- | --- |
| Vessel Size in Length | Class | Registration Fee |
| < 16 ft | A | $32 |
| 16 ft but < 26 ft | 1 | $53 |
| 26 ft but < 40 ft | 2 | $110 |
| 40 ft+ | 3 | $150 |
| Livery boat < 16 ft | A | $32 |
You'll also have to be mindful of taxes and other fees when tallying up the registration cost.
New Resident Tax (for owners moving to Texas from another state): $15
Sales / Use Tax: 6.25% of the selling price
Take note that the sales tax is limited to $18,750.00 for boats and outboard motors bought in Texas on or after Sept. 1, 2019.
Tax must be paid within 20 business days. This applies to purchases made before the said date above or within 45 business days for boats purchased on or after the same date. Use this online tax calculator to know how much you need to pay: https://tpwd.texas.gov/form/boat-tax-calculator/
Temporary Use Tax Permit (for owners seeking tax exemption): $150
Other possible fees you may encounter based on the steps you take are:
Ownership History Request: $11.
Game Warden Inspection or State Assigned Hull Identification Number: $25.
15-day Boater Ed Deferral: $10.
Conclusion
I hope the above how to register a boat in Texas guide I shared has cleared up any remaining confusion and doubt you have. I understand that it can be tedious looking through all blocks of texts on the TPWD site.
In the end, it really all comes down to the boat title, MSO, Forms 143, 144, or 504, to successfully apply for most boat registrations in the state of Texas. Happy boating, Texan!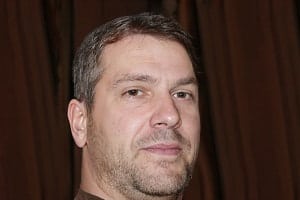 "My intention from the first day establishing Boating Basics Online is to provide as much help as possible for boaters who want to experience a first safe and convenient trip. So feel free to join us and share your beautiful journeys to the sea!"