How much do wakeboard boats cost? One way or another, that question is tied to fantasizing about owning that coveted vessel which will get the wind in your hair and adrenaline pumping through your veins anytime you feel like it.
If you want to realize your dream once and for all, know that the realistic range starts from $9,000 to $420,000. That estimation considers used, new, damaged, and old models from the late 1980s, plus all other variables.
The Price Range of Wakeboard Boats
Now, you may have initially thought that you'll always have to navigate through choppy waters when considering wakeboarding boat price. Yes, most of the known wake boat brands won't pull any punches when pushing the price ceiling of their new releases.
But, there are buyers who won't mind spending hours scouring platforms like Craigslist, Facebook Marketplace, Boat Trader, boats.com, etc., to get the cheapest wake boat for the money. As such, these ranges assume you're willing to buy either new or used wakeboard boats.
1. Entry-level wake boats
Usually, these are options you can buy for less than $100,000, and these are already considered cheap wake boats. Although, given the range, we could say that entry-level can be between $9,000 to $50,000 in this case.
Just browse around the listing platforms I mentioned above, and you'll definitely see boats being sold within this cost range, especially if they're used and old. Some prime examples are decade-old MasterCraft boats that have seen better days (and likely require expensive tweaking and repairs).
Despite the most affordable prices you may get there, remember that not every boat listed on those sites is legit.
Take the time to ask for details, including relevant documents, about your prospective option from its sellers.
All the better if the seller has already outlined everything in complete detail in the listing.
2. Mid-range wake boats
Mid-range wake boats can be considered as anything that costs more than $100,000 but less than $200,000. Most wake boats fall under this price category, especially those that hover slightly above or below $150,000.
Unsurprisingly, these are where new models of household brands like Malibu, Centurion, Tige, Supra, Scarab, Sea Ray, MasterCraft, etc., fall into. The same goes for used models from premier brands that once fell in the high-end range.
You'll probably agree that it's still relatively high. Well, at least now you know why wakeboard boats are infamous for their hefty price tags.
3. High-end wake boats
Anything past $200,000 can already be categorized as a big-ticket model already. There's no single most expensive wakeboarding boat since the price ultimately depends on the seller in most cases.
Failproof and highly recommended brands like Nautique, MasterCraft, and Malibu dominate the wakeboarding industry. This is why you shouldn't be surprised if you see their top-tier models flood the high-end market.
Another upmarket brand is Pavati. A lot of experienced wakeboarders can attest to never wanting to come back to other brands once they've given its vessels a try, such as those in the AL series.
4. Average cost of wakeboard boats
Ultimately, you should consider $150,000 as the average cost since the majority of models fall under the mid-range group. I can further argue that these are where most of the wakeboarding boats worth buying fall into.
However, if we're going to do the math on the actual price range mentioned above, the median is closer to $214,500. That's still arguably a marginal difference, though.
5. Additional costs to consider
A wakeboard boat is not exempt from the running costs most boats are subject to. Carefully weigh each one to pinpoint the best budget allotment initially and moving forward. Always work within a budget you set.
Always account for fuel and maintenance costs. You inevitably have to do them if you want your vessel to last. I'm going to go ahead and say outright that wakeboarding is not a wallet-friendly hobby because of one or both reasons.
Consider where you'll be storing the boat, the cost of storage, and how it will be winterized year in, year out.
You'll need to invest in a trailer and, if your car isn't strong enough, a towing vehicle. In turn, you should never overlook your towing costs over time.
Understand that those being sold for bargain basement prices are likely in need of repair or will cost more in the long run due to more maintenance required.
Other miscellaneous expenses include taxes, registration, renewal, and insurance.
Factors Affecting Wakeboard Boat Prices
The general popularity of wakeboarding
Wakeboarding is more accessible and offers plenty of excitement as it is. Of course, where there's demand, high prices will inevitably follow. It doesn't help that manufacturers take a painstakingly long time to release new models and require plenty of resources just to produce a single boat.
That's also why boats for water skiing are more affordable than vessels for wakeboarding. Moreover, wake boats tend to be longer, and as for most boats, bigger means pricier.
Plethora of features and innovations
Wake boats almost always come with additional components like adjustable ballast systems, towers, audio systems, and other accessories. Not to mention the extra devices found in some models.
Of course, you're also paying for the unique innovations of each brand, such as MasterCraft's Rapid Surf and Malibu's Surf Gate®, to cite a few.
Any boat that you extensively customize, assuming it's allowed by the manufacturer, will inevitably cost more. More affordable wake boats may not offer enough personalization, but if you can live with just the essentials, no one's stopping you.
Inflation and general uncertainty in the boat market
As we all know, inflation is still affecting the world at large, and its negative effects have clearly been felt in the boating industry. Long story short, it has only made an already uncertain market.
Best Wakeboard Boats Within Different Budgets
Naturally, you're also curious about which particular vessels offer the best value within their respective price ranges. But firstly, when considering the size, don't always opt for the smallest wakeboard boat, especially if you're planning to socialize and bring as many folks along with you.
Best entry-level choices
Malibu Wakesetter 21 VLX
Nautique 200
MasterCraft XT20
Axis A20
Chaparral 21 Surf
Best midrange choices
Axis A24
Nautique G23
Malibu M220
Centurion Vi22
Sanger 231
Best high-end boats
MasterCraft XStar S
Pavati AL26
Super Air Nautique G25 Paragon
Supra SE
Tige 22 RZX
Conclusion
So, yes, most wake boats cost more than the average pontoon, Jon boat, or fishing boat that most of us are familiar with. Ultimately, the ranges I've outlined here should suffice when answering your question, "How much do wakeboard boats cost?"
Overall, if you thought boating was already only for people with money to burn, I can safely say that wakeboard boats, being marvels of watercraft engineering, will still find a way to surprise you.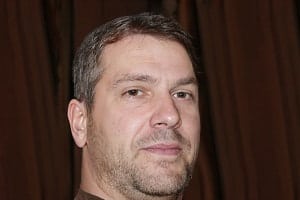 "My intention from the first day establishing Boating Basics Online is to provide as much help as possible for boaters who want to experience a first safe and convenient trip. So feel free to join us and share your beautiful journeys to the sea!"