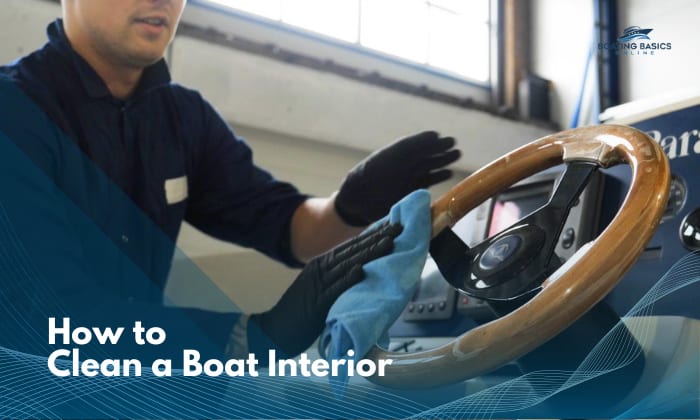 Regular cleaning of your boat can prolong its life, but poor boat maintenance can shorten the life of your investment. This article discusses how to clean a boat interior to ensure that it is free from dirt, mold, and mildew.
Read on and learn the best way to clean the different parts of your boat's interior. You will also learn some cleaning tips and information about how to store your boat after cleaning.
Steps to Clean Different Parts of Your Boat Interior
There are different areas to consider when cleaning your vessel's interior, including the bilge, upholstery, windows, deck, carpets, and storage.
Things or Products to Use and NOT Use
Boat washing requires you to gather a few things. You need to be careful in choosing the correct tool or product when cleaning your boat to avoid damage.
What to Use
All-purpose cleaner
Biodegradable cleaner
Bucket
Carpet cleaner
Clean water
Microfiber or absorbent cloths
Seat cleaner or spray
Soft cleaning brush
Sponge
Vacuum
What Not to Use and Why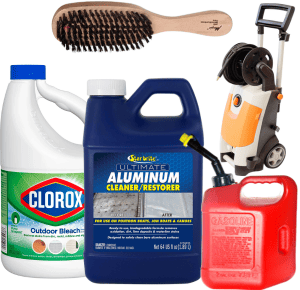 Bleach may cause fading for your boat's interior.
Gasoline is not cleaner and very flammable.
Hard brush damages the surface you are cleaning.
High pressure washers can damage your boat interior surfaces if not set on the safe pressure level. It is best to use a garden hose or a bucket of fresh water.
Incorrect Cleaner for the Boat Material: Only use the appropriate cleaner for the boat material you are cleaning. For example: Do not use an aluminum cleaner on fiberglass surfaces.
Step 1: Removing dirt on your boat
Begin with removing the dust and dirt using a vacuum or different nozzles to cover your current cleaning areas. Then, follow the next steps as mentioned below for each area of the boat.
Step 2: Cleaning the Bilge Area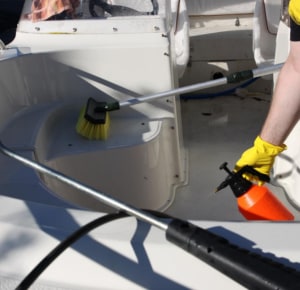 Boat enthusiasts recommend brushing the bilge area of your boat's interior first.
Here are the steps to clean this area:
Purchase a biodegradable cleaner that is safe and breaks down quickly. A gallon of biodegradable cleaner will be enough to clean the entire bilge area of your boat.
Apply the cleaner to the entire bilge area and wait for an hour or more. The longer it soaks, the easier it is for you to remove dust.
Brush the entire bilge area to loosen the dirt. Ensure to cover the hard–of-reach areas when scrubbing.
Rinse the dirt away and remove or drain the dirty water using a bucket.
Dispose waste at a water management center.
Step 3: Cleaning the Seats/Upholstery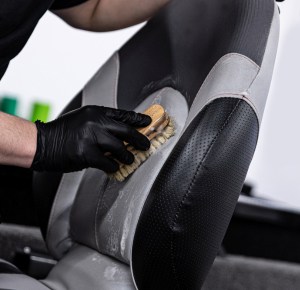 See the steps below on how to clean your upholstery for a charming boat's aesthetic:
Spray the seat covers with biodegradable interior boat cleaner and let it sit for 15 to 20 minutes.
Scrub the seat covers with lukewarm water to ensure the removal of stains.
Dry the seats using your absorbent cloth or microfiber towels. Conduct a spot check to see if all the areas are clean.
Step 4: Cleaning the Windows and Fixtures
It is important to keep the windows and windshields clean to ensure visibility when boating.
Spray a gentle boat clear on your windows and fixtures. A water and soap solution can be all you need.
Wipe the windows gently using a cleaning towel. Ensure you do not use anything that would scratch the window's material.
Rinse the windows with water and wipe it with your absorbent cloth to dry.
Step 5: Cleaning the Deck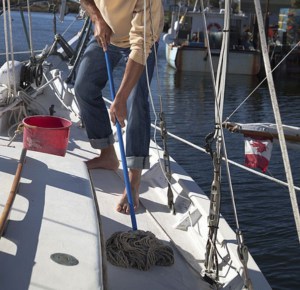 Boat detailing also includes cleaning the deck. This area can also accumulate stubborn dirt that can affect the overall aesthetic of your boat.
In a circular motion, scrub the deck with your biodegradable boat cleaner. It is important to use a soft brush to avoid scratching the surface.
Wash away the dirt with fresh water with a cleaning hose.
Wipe the deck with your microfiber towels to dry the surface.
Step 6: Cleaning the Carpets and Flooring
Your boat flooring or carpet can hold dust, dirt, sand, grease, and other stains.
See the steps on how to clean this area below:
Loosen the stubborn dirt and stains using a carpet cleaner spray. Let the cleaner sit for a few minutes before scrubbing off the dirt and stains.
Let the carpet dry naturally. Open your boat windows to let the air in and speed up the drying process.
Step 7: Cleaning the Storage Areas and Hard Top Surfaces
See how to clean this area in the steps below.
Spray the cleaner on the interior areas and surfaces of your boat. Let the solution sit for a few minutes to help loosen hard-to-remove dirt.
Wipe with your cleaning towel.
Step 8: Removing Mold and Mildew
Mold and mildew can grow in different areas of your boat's interior. Your boat seat covers are the common areas affected.
Apply the mold remover on the affected area and let it sit for a few minutes according to the product instructions.
Gently brush the affected area using a cleaning brush. Ensure to cover all areas to avoid the mildew from growing back.
Wipe the area with your microfiber cloth to clean away the mold and mildew.
Post-Cleaning Storage and Maintenance Tips
Now that your boat is clean, you need to know some storage and maintenance tips to help when you are away.
Cean the exterior of your boat. In marine cleaning, remember that you must use fresh water. Marine water may cause issues (stains and corrosion) because of the salt in the water.
Inspect your battery to ensure that the terminals are free from corrosion. Disconnect all cables and store them properly in your boat storage area.
Ensure that all interior areas are dry.
Cover your boat. You can purchase high-quality boat covers that can protect your boat from weather elements.
Avoid corrosion by spraying the metal parts of your boat with a corrosion prevention spray.
Siphon the gasoline out if possible.
Draining all fluids from the engine and its parts before storage is always ideal.
Frequently Asked Questions
How often should I clean my boat's interior?
There is no standard frequency for cleaning your boat, but boat experts suggest depending on how frequently you use it. If you do not use your boat that often, cleaning the interior at least once a month is practical.
What is the best time for cleaning your boat?
Ideally, cleaning your boat after every use is the best practice. Cleaning is also necessary if you sail on salt waters.
If you plan to store your boat, you also need to ensure that you clean it before storing.
Should I hire a professional boat interior cleaning company?
You can clean the interior of your boat without the help of a cleaning company.
However, if you are busy or not the type of person who likes cleaning, you can always hire cleaning services in your area. Cleaning prices may vary depending on your location and the condition of your boat.
How long does it take to clean a boat interior?
Cleaning a boat's interior generally takes 2 to 3 hours. However, it can also take longer, depending on how dirty the interior areas are and how many people are doing the job.
Conclusion
There you have it! Now you know how to clean a boat interior or at least some cleaning tips.
The most important thing to consider when cleaning your boat interior is to cover all areas. And be careful with the cleaning products and tools to use during the process.
If you are not confident to perform the interior detailing job, you can always consider hiring professional cleaners to do it for you. But I am sure that you can use some tips in this article to perform basic maintenance on your boat.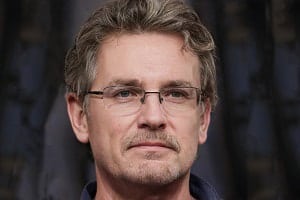 "I am James Harvey – founder of Boating Basics Online. It is established with the drive to help out first-time boaters, which are those desiring to explore their way through the water. So if you are new to boating, start from here with me. "