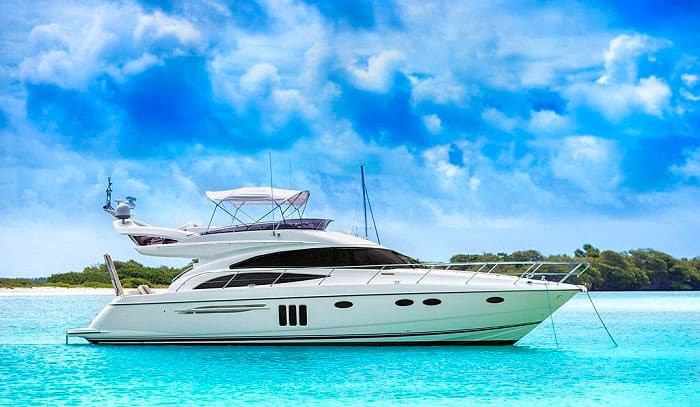 Many viewers of the show, Outer Banks, can't help but be captivated by the Druthers yacht that appeared in one episode, which happens to bear the vessel's exact name. Almost instantly, questions like, "Who owns My Druthers boat?" "What kind of yacht is it, and who built it?" popped up online.
Fictionally, the owner of the My Druthers boat Outer Banks is Ward Cameron. If you're wondering whether such a sportfish yacht exists in real life, the closest incarnation to it is the High Spirit 1996 82' superyacht built by Hatteras Boats. Jack Hargrave is credited as its main designer and was officially made available in the US back in the 90s.
Who Owns the Druthers Boat in Outer Banks?
Ward Cameron owns the My Druthers boat in the Outer Banks show. While it's not explicitly stated in the show, it can be readily construed that it represents his desires. The My Druthers boat meaning is directly connected to the meaning of the word, druthers, which means wishes and desires.
Is There an Actual Druthers Vessel in Real Life?
There is and people can attest to seeing it and even sailing in it. A lot of people are saying that the My Druthers boat is similar to the Seaquest 1996 92', which was designed by Jack Hargrave as well.
However, if you compare the Seaquest and High Spirit, you'll notice that the latter is the exact match of the Druthers. You'll see the difference, particularly, in the rear cockpit and lounge sections of the two vessels.
As of this writing, though, the Seaquest 1996 92' Hatteras yacht fisherman is still listed on Allied Marine, which has a solid reputation among yacht brokers worldwide. You can see some of its specs there.
The High Spirit Skybridge came in other names before, more popularly the Aquaholic. So if you encounter discussions of this topic, don't be confused that they're referring to 1996 82'superyachts as either one. They're the same vessel!
Type of Boat
The Hatteras 1996 82' Skybridge is the kind of boat that fits the term "superyacht". Technically, it's a motor sportfish yacht that can accommodate up to 3 crews and 8 guests in its 4 staterooms and comes complete with necessary amenities and multiple, relatively spacious viewing and lounging decks at the rear.
Overall, it lays the groundwork for the archetypal luxury yacht that you normally see being possessed by the elite in movies – hence, its prominence in the Outer Banks show and its depiction as the My Druthers boat owned by Ward Cameron, who happens to be its super-rich main antagonist.
How Much Does It Cost?
HMY Yachts once had the Hatteras 1996 Skybridge on its listings. It's stated on their website that its present price is $1,285,000.
That being said, the next time you come across a 1996 yacht for sale in online and offline brokers, you may need to confirm whether it's the actual Druthers Hatteras that was used in the show. The High Spirit is currently not on the listings, nor are its owner's details available.
Boat International only reveals the latest information about it on its website. Don't give up checking the listings every once in a while, though, because a little perseverance may go a long way in helping you get your own My Druthers too!
Accounts of People Encountering the My Druthers Boat
In recent years, there have been alleged sightings of the Druthers boat, especially if you reside near the Outer Banks, where the show takes place.
Reddit user, beachy_birchwood, actually has an interesting account of an encounter with the boat in the Outer Banks, particularly Myrtle Beach, where she owns a beach cottage. She noted the "Pelican, NC" inscribed below the name of the yacht. If you're not already aware of it, there's actually no such town in North Carolina!
Other people have seen it in the same location and in Atlantic City, New Jersey, and shared their sightings on Reddit and other social media like Facebook as well.
The yacht sure does get around even if we all know that its owner is an entirely fictional person, huh? Regardless of its name, it's safe to say that we at least finally know what type of boat it is.
Conclusion
I hope I've given you a satisfactory answer to your question, "Who owns My Druthers boat?" Overall, it's a boat that readily exudes opulence and has only built up a significant following since its appearance in a show as popular as the Outer Banks.
If you want to take a page from Ward Cameron's book, you better be on the lookout for possible listings of Hatteras Skybridge 1996 82-footer in the future!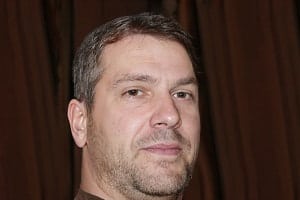 "My intention from the first day establishing Boating Basics Online is to provide as much help as possible for boaters who want to experience a first safe and convenient trip. So feel free to join us and share your beautiful journeys to the sea!"