Smoker craft boats or, as most boaters call them, "smokers" occupy a special pedestal in the industry where they're held in high regard. If you want to know more about their background, particularly "where are Smoker Craft boats made?" or "who owns Smoker Craft boats?", look no further than this post.
Smoker Craft Inc. is a bona fide born and bred Hoosier. Its headquarters are in New Paris, Indiana, and that's also where its manufacturing center is located. It has been run by 5 generations of the Smoker and Schrock families, with Doug Smoker as its current CEO.
Mapping Smoker Craft Inc.'s Rich History
Smoker Craft's history proves to be a quintessential one. After all, what characterizes the company that has played a role in developing the boating industry into what it is now?
The boating industry of the US as a whole stands on the shoulders of family-owned companies that have always focused on innovation, quality, and sustainability from the moment they started. It's safe to say that the company ticks all those checkboxes.
Here's a timeline of how Smoker Craft became the company of repute it is now and an explanation for why there are numerous Smoker Craft boats brands at present. At best, it's intertwined with the Schrock family's own journey with other preeminent brands like Starcraft and Sylvan.
1903 – Arthur Schrock started working for the Star Tank Company, which got into the galvanized steel boats business.
1921 – The Smoker Craft Lumber Company established itself as a global pioneer in paddle and oar production.
1926 – Arthur Schrock bought the Star Tank Company and renamed it the Starcraft brand. It didn't take long for his son Harold Schrock to start working for the family business and learning the entire chops of the manufacturing process.
1948 – the Sylvan Boat Company was founded and became known for its original pontoon boat designs, especially ones that integrated colored side panels.
1963 – Smoker Craft started making boats of their own, laying out the blueprint for your standard 14′ Smoker Craft aluminum boat.
1969 – Harold Schrock sold Starcraft to Bangor Punta. He purchased Sylvan in the same year.
Mid 1970s – Smoker Craft launched the tri-hull Vega boats that were designed for fishing and cruising.
Late 1970s – Harold Schrock bought the controlling interest shares of Smoker Craft from Byron Smoker.
1988 – The production of Smoker Craft fishing boats became the company's main priority, so they stopped producing oars and paddles.
1991 – Starcraft released its much-lauded Power-Trac hull that made the integration of more powerful outboard motors possible. In the same year, Smoker Craft also released improvements to its boats models' hull and seating to boost performance and capacity.
Mid 1990s – The Schrock family re-purchased Starcraft from the Brunswick Corporation. Later on, the Schrocks and Smokers decided to unite five brands under the Smoker Craft Inc. umbrella.
2014 – Smoker Craft issued a press release detailing its plans to expand its manufacturing center.
So if you're curious about who is the Sylvan boat manufacturer or any of those five brands, it's none other than Smoker Craft Inc. Starcraft and Sylvan became more well-known for their deck boat options and pontoons, respectively.
In a short span of time, three brands (Smoker Craft, Sylvan, and Starcraft) became household names in the aluminum boat niche.
Who among us hasn't been wowed by the innovations apparent in your standard Starcraft aluminum boat, all available for various budgets? I can say the same for the equally dynamic Smoker Craft pontoon boats now available in the market.
Where Are Smoker Craft Boats Manufactured in the US?
To confirm the answer to "Where are Starcraft boats made?", it's the company's production facility in New Paris, Indiana. To be exact, its address is located at 67977 Co Rd 23 New Paris, IN 46553.
If you're looking for Smoker Craft boat parts, it's better to find a local dealer: Find A Dealer | Smokercraft Boats.
If you want to check out some used Smoker Craft boats, head over to third-party listing sites like boats.com or boattrader.com where you can also view Smoker Craft boat specifications, boat ratings, and reviews to make your decision.
All Brands that Belong to Smoker Craft Inc.
Smoker Craft – known mainly for its aluminum fishing boats, jon boats, and pontoons.
Starcraft – also offers aluminum fishing boats, pontoons, with fiberglass varieties that can handle both offshore and inland fishing with ease.
Sylvan – specializes primarily in different types of luxury performance- and comfort-oriented pontoons.
Starweld – creates pontoons designed for cruising and fishing.
SunChaser – manufactures welded boats made of marine-grade aluminum that are known for their budget-friendliness, functionality, and toughness.
FAQ
What are Smoker Craft boats made of?
It's not for nothing that Smoker Craft made a name for itself as a premier manufacturer of aluminum boats. It uses only high-grade aluminum, 5052 H34 cold-rolled aluminum, to be exact.
Its production process is unique in that the boats are made using computerized fabrication equipment to ensure the top-notch quality of every model.
Should you be interested to know Smoker Craft boats more intimately, especially what their parts and accessories bring to the table, you can start with the parts catalog they share annually: https://www.smokercraft.com/sites/smokercraft.com/files/catalogs/2021-smokercraft-fishing.pdf
Accessories include jump seats, trolling motors, and depth gauges, to give some examples.
Conclusion
So, to wrap up our answers to "where are smoker craft boats made?" and "who makes Smoker Craft boats?", they're made by Smoker Craft Inc. in its manufacturing facility located in New Paris, Indiana, USA.
Overall, the company has never really been a solo act, as has been the case for most boat manufacturers throughout history. Rather, it's a product of the fusion and continuous cooperation of families that share mutual interests and passions in boat design innovation.
Read more: Definition of a small craft advisory.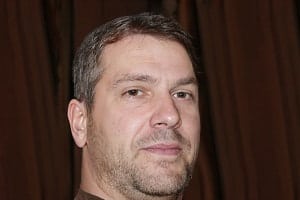 "My intention from the first day establishing Boating Basics Online is to provide as much help as possible for boaters who want to experience a first safe and convenient trip. So feel free to join us and share your beautiful journeys to the sea!"