I can't blame you if you've been browsing for boats to buy and immediately wonder, "Where are Sea Ray boats made?" They're bona fide beauties, but savvy boat owners do some extra research about any vessel's craftsmanship, reputation, and other factors like environmental considerations first.
As of 2023, Sea Ray is run by Brunswick Corporation. It still has one manufacturing plant in Knoxville, Tennessee, after a factory was mothballed this year. It also has two other functioning manufacturing plants in Florida and Reynosa, Mexico.
History of Sea Ray Boats
Sea Ray was founded in 1959 by Cornelius "Connie" Nathanial Ray, who went on to become a boating legend. Its boats were initially manufactured in Detroit, Michigan, from fiberglass and in a humble suburban garage.
It quickly established itself for its superior boat construction and upholstery comparable to the high standards of the automobile industry. Its success can also be attributed to a solid distribution network built over the years.
1986 is a milestone in the company's history, as it was during this year that it was sold to Brunswick Corporation. For those wondering, "Who owns Sea Ray boat company?", there's your answer.
Still, we can safely say that Connie Ray and the said company are the veritable answers to the popular question, "Who makes Sea Ray boats?". After all, it was under his leadership that Sea Ray continued to innovate their boat designs.
Sea Ray Boat Manufacturing Locations
1. Primary production facilities
Take note that Sea Ray's headquarters is still in Knoxville. Moreover, Brunswick is the main Sea Ray manufacturer, and it has multiple plants worldwide.
Not all of them develop and build Sea Ray boats, though. Based on recent news articles, here are facilities still focused on Se Ray boat production:
Two manufacturing plants in Knoxville and Vonore, Tennessee, after the one in Riverview was mothballed.
Boats built in the Florida plant and the Brunswick one in Mexico are unique Sea Ray models.
So, in total, only four of the Brunswick boat group's factories actually make Sea Ray boats.
2. Global presence and expansion
Based on its manufacturing operations alone, Brunswick has confirmed that it has a presence in North America, South America, Europe, Oceania, and Asia. However, if we're only focusing on Sea Ray, then it's just limited to North America and South America.
Global popularity is another story, though. You only need to refer to the company's Dealer Locator on its website and enter various countries to see the numerous options that will undoubtedly be made available to you.
As for expansion, while Sea Ray did grow to have the said global presence since its founding in 1959 and transfer of ownership in 1986, it's currently waning as of this year.
For instance, if you're wondering why one plant had been closed down, it's actually part of Brunswick's plan to reduce its workforce, production, and overall expenses.
Much like most companies, it was done to mitigate the difficult conditions in the global marine market, including reduced production rates and furloughs. To be fair, it wasn't so much due to failure on the company's part. If anything, the decision was made as a response to present market conditions.
3. Overview of manufacturing processes
Have you ever been mesmerized by a Sea Ray boat model and thought, "Boy, this must have taken lots of time and care to make"? If so, you're not wrong in this regard. Manufacturing a Sea Ray boat is a complicated process, as you can see in the explanation below:
Designers sketched the boat from the concept given. Back in the day, sketches were drawn on paper, but designers nowadays only work with computer-based programs and tools.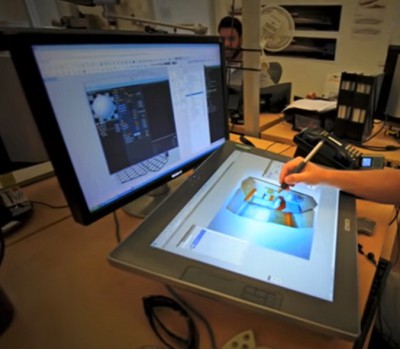 From the sketches, a computer-aided manufacturing program controls a milling machine to cut foam into smaller parts. This step helps to determine if everything fits together.
Once the design is finalized, a mold is made, followed by the hull's outer layer.
Afterward, the manufacturer removes the mold and adds the core. Now, they'll move on to make the boat's deck.
The workers will cut any necessary holes in the deck. When done, they will add the gas tank, wiring, electrical components, underwater lights, as well as the bilge pump.
Affix the deck to the hull and core. Now is the time to add furnishing and the main console.
Once the boat has been assembled, it undergoes further testing to ensure that it's ready to use.
If you want a deeper dive into a Sea Ray boat's manufacturing process, I suggest watching this plant tour video. Take note that it was uploaded in 2018, so some of the points may no longer be true or have since been improved, but the fundamentals may still apply.
What Sets Sea Ray Boats Apart
Stellar craftsmanship leads to coveted advantages such as noise-free rides, optimal trim, and running attitude, readily accessible vessel data, and innovation.
Its focus on technology integration allows touchscreen navigation and convenience all throughout the ride. Comfort never takes a back seat as well, and the apparent ubiquity of luxurious amenities only makes sure you're getting the top-notch kind.
Water-resistant "Sunbrellas" are but some of the features that subtly add to that. Once we consider the features like precision brought about by superior hydraulic steering systems, high-end motors like those built by Mercury, and water sports readiness, the sheer versatility readily stands out.
Comparing Sea Ray to Other Brands
These three are exceptional rivals to Sea Ray, which is why I chose to focus on them. Here's an overview of the pros and cons of each one compared to the qualities of Sea Ray vessels.
1. Bayliner
More affordable models
Lower maintenance costs
More fuel mileage
More minimalist design-wise
Arguably cost-effective
Lighter weight models
Proven performance in bays, rivers, and small lakes
May be lower quality
Lacks additional features and accessories
Doesn't work as well in open waters
2. Chaparral
Diverse lineup
Unique, handcrafted models built with quality in mind
Performs best in coastal waters
Excellent warranty terms
Just as expensive as Sea Ray
Smaller models
3. Regal
Offers a wide variety of boats
Exceptional performance with similar navigation options to Sea Ray
Less expensive
Abundant accessories to choose from
Decently designed but lacks Sea Ray's "premium" look
Not enough customization options
Limited global presence
Frequently Asked Questions
List of Sea Ray models
Model lines that immediately come to mind and showcase Sea Ray's superior qualities include the Sundancer, SPX, SDX, and SLX. These are the most popular models that this brand has to offer.
How much does a Sea Ray boat typically cost?
Much like most brands, expect a wide price range when it comes to Sea Ray vessels. To demonstrate this, just look at the listings on Boat Trader. You can get some older boats for less than $595, especially if they're already used.
If we're talking about the cream of the crop, then there are certain vessels that fetch $2,499,000 at most, the 2017 Sea Ray 650 Fly being a good example.
Where can I purchase a Sea Ray boat?
There are a number of ways you can do this. One is you can head to Sea Ray's official site and use their Dealer Locator. This way, you'll know all the official dealers near you.
Another is to browse listing sites like Boat Trader, boats.com, and YachtWorld.
How do I maintain and care for my Sea Ray boat?
You'll need to pay attention to both the interior and exterior. The interior should be cleaned using mild soaps only, as per the manufacturer's recommendations.
Saltwater is bad news as it breeds corrosion, so be sure to wash it off every time you're done using your boat. A high-pressure washer will do, then let the vessel dry completely afterward.
Lastly, make time to inspect your boat every now and then to see signs of damage on the components.
Conclusion
To recap the answer to "Where are Sea Ray boats made?", it's made mainly in two of its manufacturing plants in Knoxville, but certain models are built in facilities in Florida and outside the US. Despite recent hiccups, the brand created a sterling reputation that remains unblemished to this day.
A testament to this is the fact that it's almost always the higher quality choice compared to other equally popular brands.
Furthermore, Read more the history, and manufacture of the most popular boat brands in the world via these articles: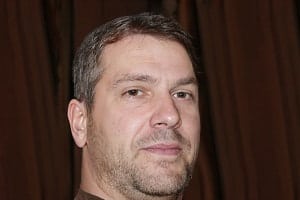 "My intention from the first day establishing Boating Basics Online is to provide as much help as possible for boaters who want to experience a first safe and convenient trip. So feel free to join us and share your beautiful journeys to the sea!"